Best of the week: Havas teaches programmatic while ad land remembers a famous tweet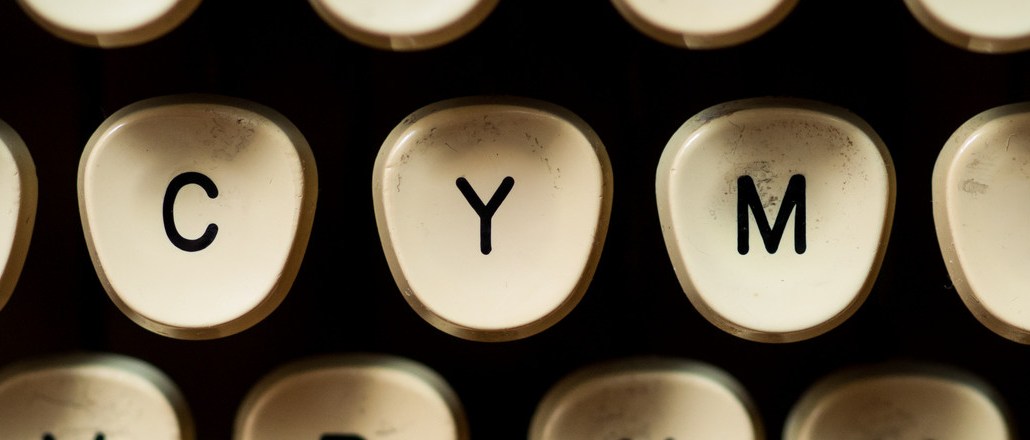 Congratulations — you've almost made it to Super Bowl weekend. Before you hunker down on your couch for an evening of food, booze, some sport and a whole lot of crass commercialization, check out our roundup of some of Digiday's stories of the week.
We spoke with ad giant Havas about how the agency will train more than 5,000 employees on programmatic advertising. We also dove deep into Snap Inc.'s IPO filing to get underneath what the social darling is saying in its pitch to potential investors. And at a time when publishers are looking to form direct connections with users, The Guardian said it's been able to grow its membership to 200,000 subscribers. And, of course, no Super Bowl weekend would be complete without an oral history of maybe the most popular ad tweet ever.
Havas employees go to programmatic school
Havas is on a mission to get 25 percent of its 20,000 employees worldwide well versed in the language and skills of automated buying and selling. It's doing this through an internal certification program called "100 Percent Programmatic," which aims to get employees confident in speaking programmatic. It is doing this through online courses, hands-on projects and other tactics, through Havas University, its in-house learning platform.
Covering three levels — fundamentals, advanced and elite — the program offers employees between eight and 10 hours of courses, including text, videos, interviews and quizzes. (Take a scaled-down version of their quiz here.)
The program was in response to employees on the media and creative sides who increasingly found that they needed programmatic training to understand clients' needs. "What we've learned is, people aren't really afraid of being replaced by machines, but are afraid of not being skilled enough," said Celine Merle-Beral, chief HR officer at the company.
Snapchat has $25 billion dreams — but faces a much harsher reality
Snap Inc. filed paperwork for an initial public offering, which could value the company as much as $25 billion. Trouble is, Snap faces a slew of issues that could prevent it from reaching the heights co-founder Evan Spiegel imagines.
For one, user growth is slowing down. What Snap said in the S-1 filing: "Our flagship product, Snapchat, is a camera application that was created to help people communicate through short videos and images. We call each of those short videos or images a Snap. On average, 158 million people use Snapchat daily, and over 2.5 billion Snaps are created every day."
Translation: Last June, Snapchat passed Twitter by hitting 150 million daily active users. Seven months later, the number has only grown by 5 percent. This will become a big problem for Snap, which will need to show Wall Street that it can grow users at a healthy rate. Otherwise, the company will be the Next Twitter, not the Next Facebook. (For what it's worth, Instagram has 400 million daily active users.)
The Guardian has 200,000 paying "members" and wants to get more
With digital ad revenue hard to come by, publishers are increasingly focusing on driving revenue from readers. Take, for instance, The Guardian, which grew its membership program grew from 15,000 paying subscribers to 200,000 subscribers in 2016. By April 2019, The Guardian wants to get that to a cool 1 million.
The Guardian grew membership by pushing out messaging that highlighted its unique ownership structure, independence and cost of producing quality journalism: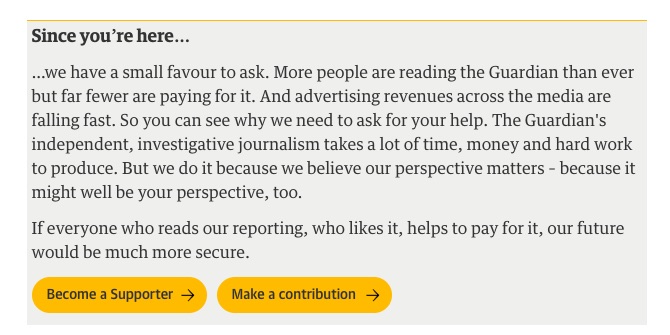 "This is not just a paywall under another name," said David Magliano, managing director, membership, marketing and consumer revenue. "People that become members don't get extra or exclusive content; they sign up because they fundamentally agree and think it's important that the Guardian's journalism remains open."
Advertising remembers its most famous tweet
Do you remember where you were the night of February 3, 2013, when during the Super Bowl between the San Francisco 49ers and the Baltimore Ravens, the power in the arena went out? Executives from Kraft and ad agency 360i certainly do, because they were responsible for the following tweet:
Power out? No problem. pic.twitter.com/dnQ7pOgC

— Oreo Cookie (@Oreo) February 4, 2013
Michael Nuzzo, creative director, 360i: The blackout happened not long after halftime. There were 10 of us in the room. I was sitting in a swivel chair, holding a pulled pork slider. And it was, boom. I spun around and looked at the guys and said, "We should probably do something."
https://digiday.com/?p=220744