Pivoting from platforms to paid: The best of the Digiday Podcast in 2018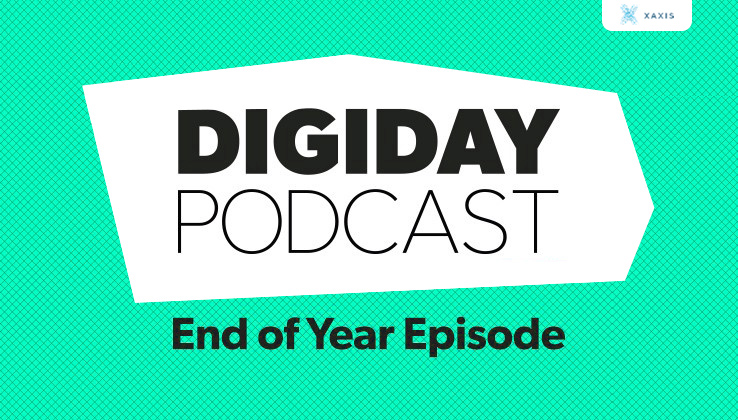 Subscribe: iTunes | Google Play | Stitcher | Anchor
On this episode of the Digiday Podcast, we recap the big themes that emerged for publishers this year, from pivoting to a reader revenue strategy to a new approach to relationships with platforms. Excerpts appear below:
Facebook
The media has reached its boiling point with Facebook. With the tech giant's various data and privacy breaches and political scandals, everyone needs to be wary and Facebook needs a real course correction.
"I don't think [Facebook] was ever going out with the media. The media thought so," said Kara Swisher, founder of Recode. "They needed the media to make that news feed more interesting. Turns out, media is messy, and they can't figure out a monetization strategy. Facebook has a product that's addicting. They have to think hard about how the product is being used. It's the same thing if it's Russia, content being misused, fake news going up, advertising targeted to anti-Semitic groups. They have to control their platform. If a broadcast network lost control of their platform like this, the government would come down on them like a ton of bricks."
But BuzzFeed is still holding on to hopes that Facebook will share the revenue.
"I remain enthusiastic about Facebook as a platform," said Jonah Peretti, founder and CEO at BuzzFeed. "It's a great place to reach a huge audience and build a brand. The question is, how do you build a business? It seems to me that it would be in Facebook's interest to share revenue and have more control over their platform. Part of my critique for Facebook is why they wouldn't want to ensure of quality content on their platform by sharing revenue and it makes it harder for them to get rid of fake news and clickbait in the newsfeed."
Pivot to Paid
As the money stopped coming from Facebook, media companies are now turning to reader revenue in different shapes and forms.
"We're growing the subscription product [The Masthead] more than our advertising product," said Hayley Romer, the CRO at The Atlantic. "Readers get access to the print magazine as a digital copy, to writers and editors, and some events. Any brand has different levels of value to different people at different times. It's incumbent upon publishers to figure out how you provide different levels of value to people. The metered system provides a different level of value for somebody who will come to The Atlantic 10 times a month and not every day. I don't think there is a downside to the metered model — you just need to provide the right experience."
But many media companies are starting to follow the subscriptions trend like a herd of sheep and the publishers in the middle won't be able to pivot successfully.
"It's a misnomer that subscriptions are a success story all around digital media," said Justin Smith. "There are two categories of publishers that can pull of subscription models. One is super premium, quality brands like The New York Times and The Washington Post. It trails off very quickly in the general interest in newspaper space after that. Then there is a whole slew of opportunity in the business space with The Wall Street Journal, Financial Times, The Economist, who transitioned very healthily in the subscription space. Bloomberg is also in that space."
Habit over scale
With the importance of brand back on the list of priorities for publishers, it's become important for media companies to build reader loyalty to stay in the game.
"We wanted to make it easier to be smarter through routine, and the first routine we wanted to tackle was email," said Danielle Weisberg, founder and co-CEO at TheSkimm. "The first thing that we all do when we wake up is we check our email. The ultimate commodity that we could ever hope to create was trust with our audience. We had two guiding principles: Build the brand, and think how technology could fit information into the routines of our audience. The newsletter was the entry point into someone's day. We wanted to re-create morning television. The information was still applicable, but the distribution method was broken."
The platform perspective
The advertising model is down for most publishers and that's mostly been blamed on Google and Facebook.
"People don't include that last year, we sent $12.7 billion to those publishers using our ad platforms at revenue shares of 70 percent and beyond," said Richard Gingras, vp of news at Google. "We take a big piece, yes. With GNI, the mission is to identify and nurture success at the local level for other entrepreneurs to follow. I'm seeing seedlings of success there. The legacy newspapers became chains because it was an incredible advertising business and they found that through greater efficiencies they can improve margins. They have to recognize that the business is not going to be as big as used to be."
https://digiday.com/?p=315969