Behind @CongratsJourno: media's newest satirical Twitter account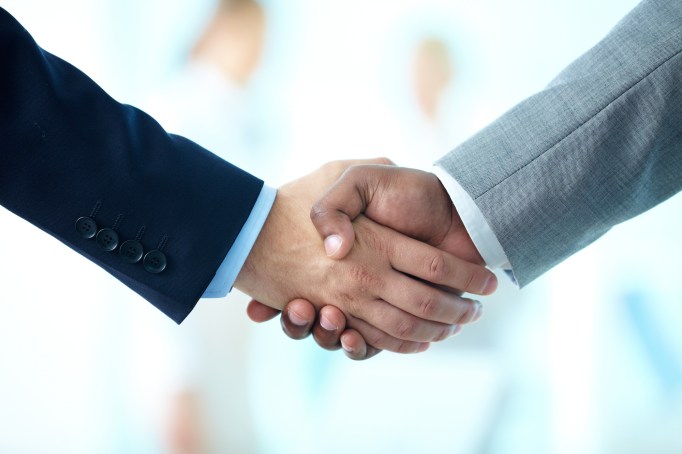 Nothing explains the existence — and popularity — of the day-old Twitter account @CongratsJourno better than this eyebrow-raising statistic, courtesy of TriggerTrap: journalists make up nearly a quarter of all verified users on Twitter, more than celebrities, actors and sports stars.
That kind of mixture of hubris and narcissism — and a love for Twitter — is what drove an anonymous female reporter to create @CongratsJourno, an account that tweets out congratulations to journalists moving jobs, and retweets other people congratulating them as well. It's the perfect mix of "Congrats Twitter" — what happens to your timeline when a company gets bought or sold, or a big-name journalist makes a big-name move — and a service-y approach not unlike media newsletter Gorkana, only exclusively for Twitter.
You have read the maximum number of free articles.
Digiday
+

Membership

Subscribe now for access to unlimited Digiday content, premium research reports, exclusive newsletters, invitations to member-only events and more.
This content is available exclusively to Digiday+ members.
Digiday
+

Membership

Subscribe now for access to unlimited Digiday content, premium research reports, exclusive newsletters, invitations to member-only events and more.
"I've been joking about creating this account for years," the creator of the account told Digiday. "Every time I saw journalists congratulating each other for getting new jobs, it was a reminder."
The day she picked, Tuesday, was a fortuitous, since it was the same day Vox announced it would buy Recode, the tech media startup founded by former AllThingsD journalists, Kara Swisher and Walt Mossberg. The creator of @CongratsJourno said it wasn't pre-planned, it was just lucky timing. The account has racked up almost a thousand followers already.
Advertisement
"Journalists are often an echo chamber on Twitter, caught up with our own universe and inside jokes," she said. "This is a joke about the jokes. I think that's why so many journalists had the positive reaction they did when the account went live yesterday."
What are the best reactions you've seen?
The funniest reactions I've seen are journalists tweeting at each other trying to see who set up the account, like here.
Which one of you maniacs did it? WHO BROUGHT @CongratsJourno to life? ANSWER ME DAMMIT.

— Justin Ellis (@JustinNXT) May 27, 2015
@igorbobic @CongratsJourno Was it you?

— Seung Min Kim (@seungminkim) May 26, 2015
Advertisement
An unexpected reaction has been the people who think the account is 100 percent serious and have a negative reaction to it such as here.
@CongratsJourno as if the profession of journalism wasn't self-congratulatory enough. Good to see there is now a twitter acct for it. #needs — Christopher O'Leary (@truesubmariner) May 27, 2015
But I've loved all the people who get the joke and congratulated me on setting up the account such as here.
What a day for the launch of @CongratsJourno!

Advertisement

— Erin Ruberry (@erinruberry) May 26, 2015
So, who are you?
I work in the news and have myself been on both the giving and receiving ends of "congrats Twitter." I'm a woman and a champion of women working in journalism, which is a field still dominated by men.
Where do you go from here?
Keep congratulating journalists. I'd love to be a real destination for finding out who's going where in the industry, but there's also an element of sarcasm and humor in all of this. I'll keep doing it while it's still fun.
Advertisement
Sign up to get the day's top stories at 6am eastern.