BDG's comedy content studio attracts ad dollars to its parenting vertical
July 26, 2022 • 4 min read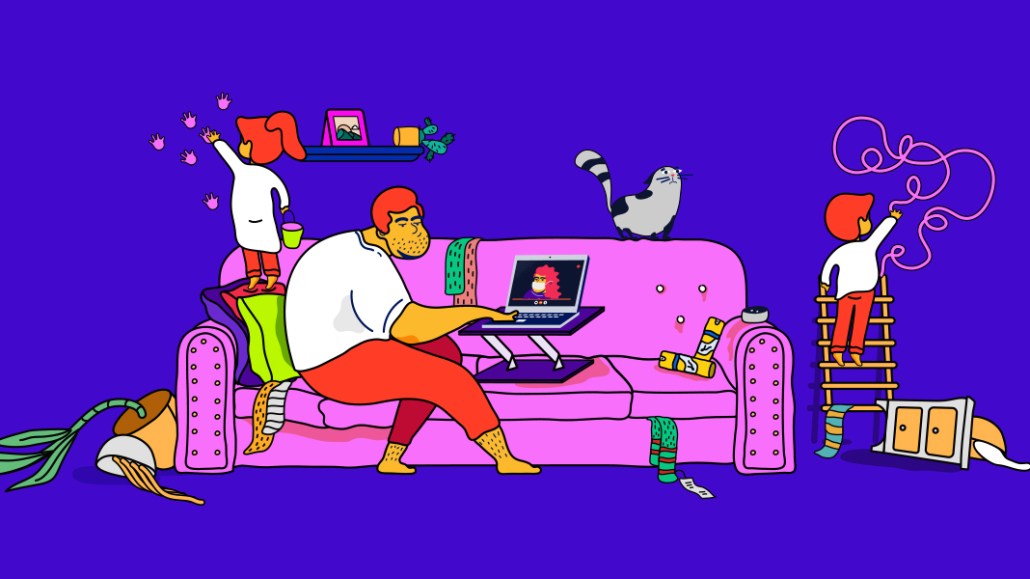 Ivy Liu
BDG acquired more than a new humor skill set when it purchased Some Spider Studios last September.
Since the deal, the latter's comedy studio — now called BDG Comedy Studio — generated at least $10 million in revenue for its new parent company, execs claim, thanks to advertisers brave enough to play with comedic campaigns.
"Kind of unbeknownst to us, as we were doing all the due diligence, we uncovered how much business they were breaking by leaning into comedy," said Jason Wagenheim, president and CRO of BDG. The comedy studio has worked with 22 different advertisers in under a year, he added, including Walmart, Hasbro, Mattress Firm, Eggo, Ragu and Huggies. About 90% of those sponsors are new to BDG but an undisclosed portion of them used to be clients of Some Spider before the acquisition, according to the company.
These sponsors have primarily advertised on BDG's parenting vertical, which makes sense considering the studio originated within Some Spider Studios — the company that owned The Dad, Scary Mommy and Fatherly prior to the acquisition.
Food, CPG and mass retail have been the most active categories in the comedy studio, paying an average of six figures of revenue per deal, though Wagenheim did not provide exact figures. And the typical campaign takes approximately eight weeks from RFP to execution, said Emily DeSear, evp of creative and marketing at BDG.
"Comedy work is actually more turnkey than some of our other work. A lot of the other work that we do leans into celebrity or influencer talent and has super high production value," said DeSear, who said the other categories are on par with the eight-week timeline, but require a heavier lift when it comes to casting.
Most of the team that operates the comedy studio came over from the acquisition, including Ben Stumpf, currently BDG's executive creative director of scripted video, and leads the comedy writing and voiceovers for campaigns that come through the studio. DeSear said there are four full-time staffers, but they also work with a network of freelancers and actors to complete projects.
Comedy has been particularly successful for brands advertising to parents, Wagenheim said. Comedic content posted on Facebook and Instagram is 125% more engaging than regular promotional content, 200% more engaging than educational content and 500% more engaging than heartwarming content, he said, though he did not provide exact figures. The company measures engagement on views, time watched, likes, shares and other metrics based on brands' KPIs, he said.
"We know that [audiences] stay to watch comedic content longer than any other content formats that we have. And 46% of viewers are more likely to consider purchases when they are genuinely entertained by a piece of branded content," Wagenheim said, without providing specific examples.
Wagenheim said he accepts that not all advertisers will be interested in comedy content, nor will all of the brands under the BDG umbrella have success in making this content work for its audiences. For example, luxury brands "don't have the appetite for it. Comedy is not going to happen with Gucci and Balenciaga," Wagenheim said.
Beauty is another category that could run into issues with selling comedic content, according to Marcy Greenberger, evp and managing partner of integrated investment at media agency UM. That's because there is significant interest from marketers in this category to create aspirational content and achieve the "ultimate before and after," which will compete with humor as being the key takeaway message, she said.
Comedy could also create brand safety concerns.
"I've historically worked with CPG brands that are very concerned with brand safety and with positioning their brand in a respectful space. Some comedy leans a little bit less brand-safe," Greenberger said, pointing to foul language and sexual or adult themes as being standard go-to's for producing comedic content. "But if they are grounding it in parenting content, that inherently is bound to be more brand-safe, and I think does open up opportunities for brands that otherwise might have shied away from the custom comedic space," she said.
Even Romper, the fourth brand in BDG's parenting vertical, tends to steer more seriously when it comes to its content so there haven't been any branded comedy campaigns to come out of the studio for this parenting title, yet, according to a company spokesperson.
The focus, for now, will be on the other three parenting brands, Wagenheim said, but he said he sees an opportunity for advertisers wanting to hit dating and relationships content from BDG's Elite Daily and Nylon brands. Alcohol and food are also categories his team will pursue for comedy campaigns, and when it makes sense, he said his team will pitch it to clients with RFPs that showcase that appetite.
https://digiday.com/?p=457819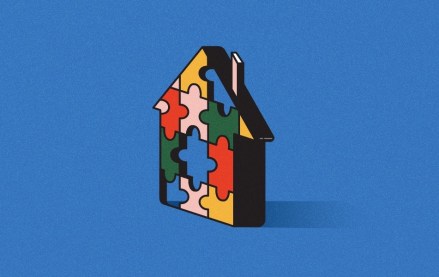 September 22, 2023 • 4 min read
Apartment Therapy's president Riva Syrop took the stage at the Digiday Publishing Summit to discuss the convergence of commerce and sponsorship revenue within its Small/Cool event.
September 22, 2023 • 4 min read
Media execs took stage at the Digiday Publishing Summit to discuss the growing importance of ROI in ad campaigns this year.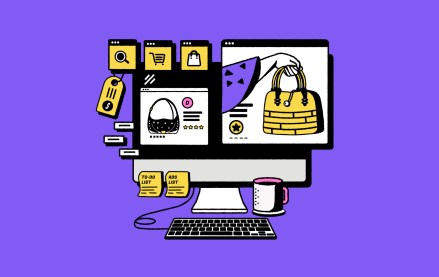 September 22, 2023 • 4 min read
CEO Satya Nadella said AI assistants will be as ubiquitous as PCs and will help users navigate across apps, operating systems and devices.