Bauer Xcel Media increased its ad rates by 20 percent with server-side bidding
July 28, 2017 • 3 min read
Bauer Xcel Media has been on a programmatic sugar high since it started using server-to-server connections to sell its display inventory.
About two months ago, Bauer Xcel Media, the U.S. offshoot of European women's magazine publisher Bauer Media, started using server-side bidding. Since the publisher — whose titles include Life & Style, In Touch Weekly and Woman's World — sells nearly all of its digital inventory programmatically, the tweak helped it cut its page-load times in half, which led to a 20 percent increase in the amount of revenue it drives per page, said Mike Shaughnessy, vp of revenue at Bauer Xcel Media. The publisher declined to provide raw revenue figures.
For Bauer Xcel, which gets about 85 percent of its 21 million monthly visitors from mobile, according to comScore, restructuring its ad servers to get a speed bump was a no-brainer. Since the publisher relies heavily on mobile, where speed is particularly critical, it uses fast-loading article features on distributed platforms like Google AMP and Facebook Instant Articles. It also began a code audit at the beginning of the year that led it to remove most of its display ads below the fold. The code audit combined with the move to server-side bidding helped Bauer Xcel improve its average page-load time across devices from 12 seconds in January to 4-5 seconds today, Shaughnessy said.
Bauer Xcel's move to server-side bidding is part of a broader industry trend. While header bidding — where publishers simultaneously offer inventory to multiple exchanges before making calls to their ad servers — increased yield, it slowed down page loads since it led to an increase in the number of ad calls that publishers had to process. With server-to-server connections, those ad calls are hosted on servers rather than on users' browsers. Since hosting ad calls on servers improves latency, server-side bidding is becoming more common for publishers.
Although server-to-server connections are all the rage, few publishers can do it at scale. Instead, Bauer Xcel and other publishers like Meredith, Thought Catalog and CafeMedia use a mix of on-page and server-side bidding.
For its on-page bidding, Bauer Xcel hosts supply-side platforms in an Index Exchange wrapper tag, which collects bidders' code in one place to make it easier to manage and improves page-load times by setting a ceiling on how long bidders have to respond before they are passed over.
Bauer Xcel uses Amazon for its server-side bidding. Setting up the server-to-server connections took Shaughnessy and a few web developers less than a week.
Because the publisher exposes all of its inventory to both on-page and server-side bidders, the percentage of inventory it sells through each of these methods fluctuates, Shaughnessy said. Bauer Xcel hosts just two SSPs in Amazon's server-side wrapper.
"We don't add every exchange or SSP available because we like to build relationships with a few partners," Shaughnessy said.
By using a mix of on-page and server-side bidding, Bauer Xcel reduces its exposure to server-to-server's biggest drawback for publishers, which is that it can be poor at matching user IDs across platforms.
Server-side vendors, which aggregate the bids from other vendors in a cloud-based product, have a more difficult time than on-page bidders in matching user IDs across SSPs and demand-side platforms. This is because with server-to-server, only the vendor collecting the bids has access to the user's browser, which means the other vendors have to sync their data to the aggregator's data.
With on-page header bidding, every SSP has access to the user's browser, which means they gather and use their own matching data to sync with the DSP's matching data. The additional step needed to match users in server-to-server connections can contribute to lower match rates, leading publishers to be cautious of going all in on these products.
Shaughnessy said Bauer Xcel hasn't yet experienced a drop in ID match rates, but if that does start to happen, it's ready to move its SSPs from server-side to on-page.
https://digiday.com/?p=247428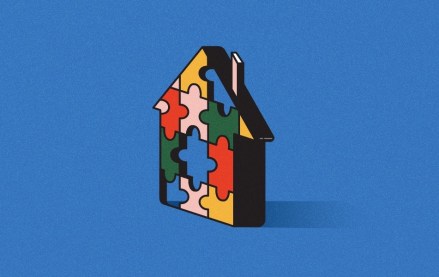 September 22, 2023 • 4 min read
Apartment Therapy's president Riva Syrop took the stage at the Digiday Publishing Summit to discuss the convergence of commerce and sponsorship revenue within its Small/Cool event.
September 22, 2023 • 4 min read
Media execs took stage at the Digiday Publishing Summit to discuss the growing importance of ROI in ad campaigns this year.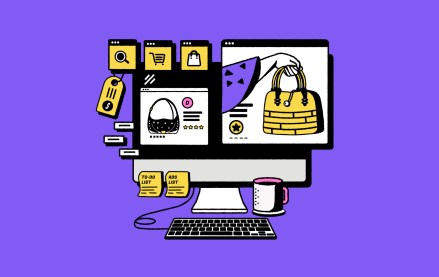 September 22, 2023 • 4 min read
CEO Satya Nadella said AI assistants will be as ubiquitous as PCs and will help users navigate across apps, operating systems and devices.