'Gain a connection of higher value': Why average revenue per user stats could hold the key to mega sports franchises' commercial future
December 8, 2020 • 4 min read
When it comes to direct-to-consumer moves from media owners you'll often be blown away by the growth numbers. But it pays to keep a close eye on other sets of figures to understand where these strategies are going holistically — and how they'll dictate the way money is made from content.
Enter the average revenue per user, or ARPU, as key data set.
Case in point is FC Barcelona. The giant football club is building a DTC business, spanning a streaming service Barca TV+, a membership program, ticketing and an e-commerce site.
Given each one launched or relaunched over the summer, it's no surprise FC Barcelona officials are keeping quiet about the take-up of each. After all, doing so would set an early precedent for what is a long-term play for the club.
In fact, it's arguable that big growth numbers like subscriptions and sales will be less of a priority for the club — at least initially. Not because subscriptions and sales aren't important, but they don't give a clear view into the value of all the direct relationships that underpin a DTC model. Bigger-picture translation: FC Barcelona can't afford to be too reliant on media rights, not when the value of them seems to have peaked. Therefore, ARPU is one way of checking how valuable new online revenue streams could be, and how much they're worth investing in.
"By getting that [fan] data and giving them more personalized experiences we will gain a connection of a higher value — that's the focus," said FC Barcelona's head of digital Enric Llopart.
This is particularly true for the club's streaming service. It has invested considerable time and resources into its own content studio, which creates original programming exclusively for Barca TV+. The service has two tiers; a paid subscription and a free version. For those that pay, they get access to original content, including documentaries about players and access to archive footage produced by the in-house team.
Hopes are that this will not only bring the club closer to its biggest fans, but also give the DTC investments, especially the streaming service, the opportunity to monetize original content and services.
"With so much focus on diversifying revenue streams across the market now, we're having more conversations where rights owners want to know what the ARPU is," said Tom Mcjennett, head of over the top marketing at sports marketing agency Two Circles. "They're trying to work out how valuable it is to acquire a registered fan, how much they're worth today and then in five years."
For any DTC upstart, ARPU would likely be low in the early years. Building a DTC business in media is as hard as it is long, and often involves sacrificing short-term gains such as prioritizing rapid subscriber growth in the hope that it leads to a more sustainable, profitable business in the long-term. Little wonder then why monetization isn't an immediate priority.
"There was a common myth in sports that revolved around the idea that if you had 370 million fans and found a way to get one euro from each of them then you were building a DTC business," Llopart said. "That's science fiction. We're focused on understanding a percentage of that 370 million base so that we can bring them as much content about the club as possible. If we get to a point where we end up with a monetization model then that's fantastic, but that can't be the sole focus."
A look at the club's Facebook fan subscription page backs this up. Barcelona has 3,600 fans in its subscription group, paying around $2.50 a month for exclusive content and benefits on Facebook. The ARPU of this service isn't incredibly high, but is already bringing in $9,000 to the club per month. ARPU doesn't need to be very high in order to provide meaningful income to the club.
Prior to the pandemic, the DTC revamp was set to triple the club's digital income in five years. The club's digital business was tipped to increase annual revenue to €300 million ($364 million) by 2025. Despite the current climate FC Barcelona is still on course. As Llopart said: "We had goals for the first few months of Barca TV+ and were delivering against them in terms of revenue and subscriptions, so we're happy."
The future of sport looks more and more likely to lie in a direct-to-consumer model in some shape or form. This means clubs must be more focused on finding a balanced ARPU to ensure they can generate revenue streams for the club at scale. While on the face of it, ARPU is an important metric for predicting future finances, it is important to note that the metric will change from club to club and sport to sport. What works for one may not work for another because scale matters, arguably even more so.
"The direct-to-consumer play will become more important to football clubs moving forward, and ARPU can be the deciding factor as to whether these strategies work," said Aaron Duckmanton, global head of marketing at sports video platform Grabyo. "Clubs need to only look at the entertainment sector to see success strategies — low monthly cost in a flexible offering."
https://digiday.com/?p=385545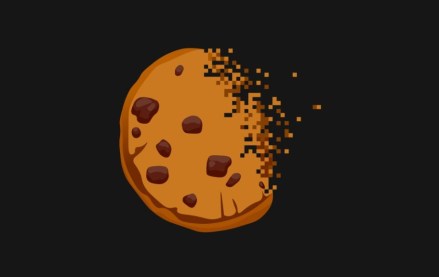 September 25, 2023 • 1 min read
During the Digiday Publishing Summit, execs from companies including Condé Nast, Dotdash Meredith and Thomson Reuters assessed the industry's readiness.
September 25, 2023 • 5 min read
Publishing executives shared their honest and unfettered opinions on the rise of generative artificial intelligence technology and its impact on traffic, IP protections, content production and jobs at the Digiday Publishing Summit last week.
September 25, 2023 • 5 min read
Here is A sampling of other AI-related news from last week.