Bennett Zucker has a long history in ad targeting. He served in executive roles at Tacoda, Right Media and Acerno. He's now svp and gm for data solutions of the Ziff Davis BuyerBase, a platform for targeting in-market buyers of technology and consumer electronics products across the company's product family. Zucker spoke to Digiday about the changing landscape of audience targeting and Google's recent moves towards display dominance.
How do you view Google's moves to build an end-to-end platform in the display space? Should publishers be worried?
Many publishers earn a large percentage of their revenue from Google. The Admeld acquisition may add a few zeroes to some of those monthly checks, so publishers needn't worry about negative consequences in the next year or two. I'm also not concerned about Google abusing the data they control, because doing so would be their downfall. The real question is whether concentration of so much power in any single entity can be good for any industry in the long run. Google's coziness with Washington is more worrisome to me than its ability to buy every other company in the ecosystem.
Ad buyers now talk about rolling their own audiences, a role that's always been played by publishers. Will that shift continue?
Ad buyers have always sought to buy defined audiences and they will continue to do so. The recent hoopla over buying audiences is a creation not of media or marketers, but of the venture capitalists and financial technicians who discovered an opportunity to build portfolios and practices around solving the inefficiency problem in online media buying. Agencies rushed in to steal back some of the margin they've lost to networks. In the earliest days of behavioral targeting, we talked about targeting people, not pages. We showed advertisers how to do online what they already did offline, which helped publishers monetize their undersold inventory more effectively. Advertisers were no longer limited to content adjacencies but could choose to reach their prospects both in and out of context. Later, the explosion of user-generated content and new ad inventory spawned hundreds of technology-powered networks, ad exchanges, DSPs, SSPs and the new data layer. These were meant to simplify online advertising and level the playing field, but they've also made it more challenging by eroding the value of content that attracts the audiences advertisers crave.
What can publishers do to take advantage of audience targeting without completely commoditizing their inventory?
Instead of worrying about commoditization — or avoiding the subject entirely — how about honestly assessing your situation, the marketplace, the risks and rewards, the costs and benefits of different approaches? There's simply no substitute for having a data strategy and an inventory strategy. You need smart, informed people on your team who know this stuff cold and can help guide management to make the right strategic decisions. Get your key people together and ask yourselves: Should we expose audience data and ad inventory to third parties? Why? Why not? Should we invest in building the capability to use our data on our own inventory but also on external inventory? Are we willing to invest in people and technology to do this strategically and well, or should we rent for a while and see? Is data core to our business or ancillary? There's a long list of questions like these that need to be asked and answered not just by senior management but by staff from ad ops, ad sales, marketing and editorial.
Dave Morgan recently told us ad targeting has gone too far and much of it isn't worth the trouble. Do you agree?
Of course Dave is right, and I know my former boss remembers his always imaginative forays into talking up targeting in those days when we were trying to convince buyers that any audience targeting actually works better than none at all. Too much targeting hurts more than not enough targeting, however, because it costs more.
Has the ad-tech landscape gotten too complex? What can be done to solve that?
It's certainly more complex than necessary. This evolved because we're a dynamic industry in a weak economy, one of the few bright spots where an entrepreneur can still turn an idea into a billion bucks. As an industry we attract more than our fair share of investors who play a game of portfolio by the numbers. If one out of six investments is a hit, they win. So they continue funding less than stellar ideas, which adds to congestion in the ecosystem. The money is flowing and you can be forgiven for thinking that the threat of a shakeout has receded. But it will come. It always does.
https://digiday.com/?p=4144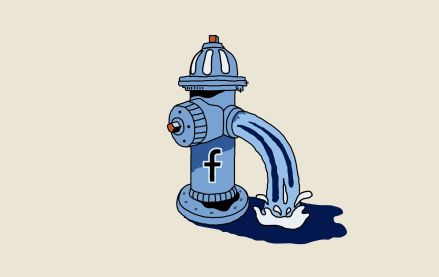 October 4, 2023 • 5 min read
•
•
Publishers are still feeling the effects of a change Facebook made in May that caused a steep decline in referral traffic. Nearly four months later, publishers aren't sure when — or if — that traffic will come back.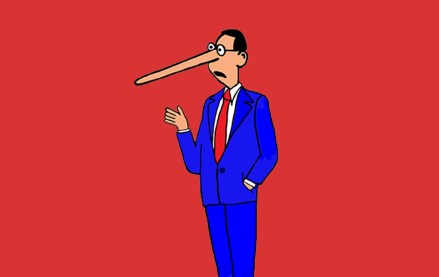 October 3, 2023 • 7 min read
•
•
A new definition for MFAs is available but the vague nature of the guidelines is leading to a lack of standards that might prevent adoption.
October 2, 2023 • 1 min read
•
•
The publishers who attended DPS were focused on the potential upsides of applying the technology to their operations while guarding against the downsides.