Atlas Obscura tries to carve out a niche with smart-kid millennials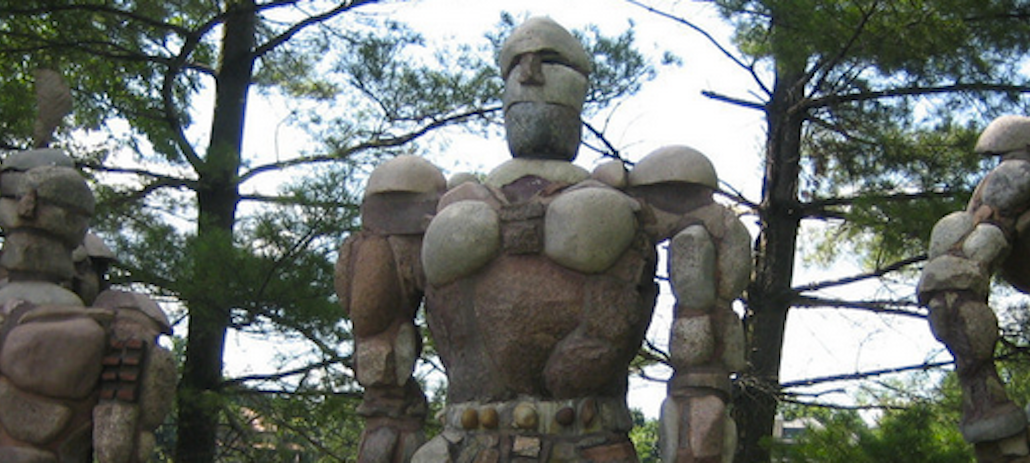 One day last March, 300 people showed up at the General Society of Mechanics and Tradesmen of the City of New York, a stately building in Midtown, that houses the John M. Mossman Lock Collection. Guests paid $75 apiece to examine the collection, watch an expert lock picker ply his trade and try their own hand at lock-picking. Another 300 were turned away.
The event was so popular that its host, Atlas Obscura, a travel and discovery media company, plans to do another this year, around the idea of cheating. The events are part of an ambitious plan by the four-year-old company to crack the coveted millennial market by catering to those with insatiable curiosity and and adventurous spirit — a far cry from the "31 Things Only a Middle Child Would Understand" fare at most millennial-focused outfits.
"People really like this idea of discovering something in their own world," said David Plotz, the former editor of Slate who became CEO of Atlas Obscura last year.
Atlas Obscura imbues that spirit throughout its content. A recent visit to the site's home page revealed stories on treehouses, a dinosaur museum and abandoned cemeteries. The site is too small to be independently measured by comScore. (Plotz said internal metrics show a reach of 1 million monthly unique visitors, 54 percent of them in 18-to 34-year old age group coveted by advertisers.) But it's attracted a roster of publishing names that's anything but obscure.
Atlas Obscura was co-founded as a labor of love by author Joshua Foer and writer Dylan Thuras, and in addition to Plotz has attracted hires from Fast Company and Modern Farmer. After laboring in, well, relative obscurity for much of its history, it's just completed its first fundraising round, securing $2 million from such backers as The New York Times Co., Graham Holdings, Business Insider founder Henry Blodget and entrepreneur John Battelle.
"The best media properties understand the fine line between breadth and specificity," said Bryan Goldberg, Bleacher Report and Bustle founder, another investor. "Atlas Obscura has broad appeal with a specific lens. In the future, it will draw a broad array of advertisers with its very specific reader. I'm very excited about this investment."
Most of Atlas Obscura's content is user-generated, but the infusion will enable it to relaunch the site, add more professional content and broaden it beyond travel to topics like food and history.
Events like the lock picking meetup at the Mossman Collection are a big part of the site's business, mainly because it hasn't actively been selling ads.
But with display ad rates sinking, Atlas Obscura, like most publishers, is looking to native advertising to diversify its revenue. The site trades in non-controversial, millennial-skewing content, which makes it safe for brands. Atlas Obscura's approach has been to write place-based articles for sponsors, an approach that's won it business from IcelandAir and the State of Illinois, which sponsored this post about secret libraries. Plotz said the stories are written by the same staff that writes editorial content, but that the stories focus on places that Atlas Obscura would write about anyway, so there's no harm done to editorial integrity.
The site's native potential was one of its key selling points for BI's Blodget. "This is an awesome category for native digital journalism — a whole world of pictures, videos, sound, and adventure a click or stream away."
Atlas Obscura will have its challenges. The company put on around 100 events last year, most of them drawing fewer than 50 people. Small-scale events can be labor intensive, with relatively small financial payoff. By keeping user-generated content at the core of the site, it can scale inexpensively. But growing contributor content can have quality tradeoffs. Atlas Obscura has a distribution deal with Slate to grow its awareness, which is being followed by similar deals with Time, Vanity Fair, Business Insider and Mental Floss.
Atlas Obscura's real-life presence through events gives it an edge, according to David D. Burstein, the author of "Fast Future: How the Millennial Generation is Shaping Our World." Whether it's using Airbnb or going to live concerts, millennials like real-world experiences and sharing them with like-minded people, said Burstein. "So much of their experience is totally offline. Because you can get so much online, there's a need to create new experiences in the offline world for things that are unique," he said. "What's the point in going to the mall if you can get anything in the mall online?"
And Plotz is not adverse to comparing the company to another much-hyped news site that's also aimed at millennials. "Vice has shown there's a trust and appetite for the strangeness, the oddity of the world," he said. "We share that sense of interest, but we're a little more joyful."
Homepage courtesy of Muzik Hounds on Flickr