As AI spreads across the marketing landscape, data's role will be key to success or danger
June 7, 2023 • 4 min read
•
•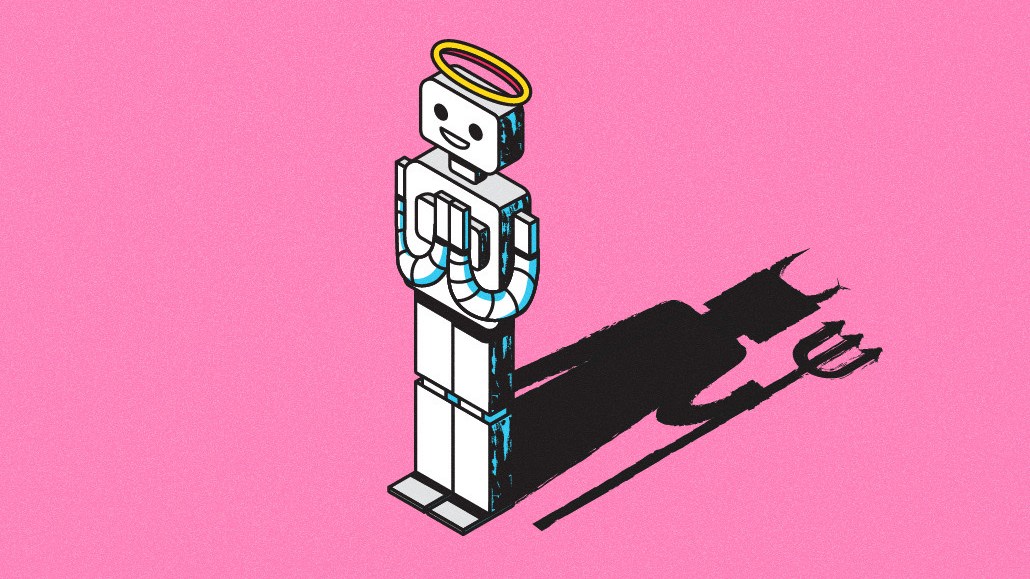 Ivy Liu
As artificial intelligence's ubiquity intensifies pretty much anywhere you look across the marketing and media landscape, there's a growing awareness that there are risks inherent in this ultra-powerful new technology. Whether enough steps are being taken to mitigate risks remains a huge question mark.
Agency holding company Publicis Group announced on Monday it's the first of its competitive set to join the Coalition for Content Provenance Authority (C2PA), to advocate for responsible use and management of AI (especially generative AI). It's similar to what the Global Alliance for Responsible Media (GARM) did for raising awareness of and securing brand safety.
Comprised of several major ad tech, software and media firms, including Adobe, Microsoft, Intel and the BBC, C2PA was formed in 2020 to "advance the future of responsible digital media creation, publication and sharing," as described in Publicis' announcement.
The coalition is working to build and standardize frameworks for content verification, while also building tools to protect the authenticity and provenance of AI assets for creators, as well as brands and even consumers. Members are chosen in part for the solutions they can bring to the table. For example, coalition member Truepic has a mobile software development kit (SDK) that can provide a digital "signature" to verify the authenticity of a photo.
"We started to view [generative AI] as something that starts to quickly impact huge populations and [ad] spend, potentially in very concerning ways," said Jem Ripley, CEO of Publicis Digital Experience. "That's what really led us down the path of wanting to be a part of helping to solve this problem."
In canvassing the other holding companies, a spokesperson for Omnicom confirmed the company is in discussions with C2PA regarding membership. "Additionally, we are working with Adobe regarding Content Authenticity Initiative which is responsive for the promotion of the C2PA standard," said the spokesperson by email.
A Dentsu spokesperson confirmed the holding company is "looking into it, but no decision yet."
A spokesperson for S4 Capital's Media.Monks said it does not have plans to join C2PA, but that the organization is "concerned with transparency on AI-generated content" and that it would be "open to adopting any industry standards that would mitigate them."
Other major holding companies didn't immediately respond for comment or were non-committal.
Meanwhile, industry organization MMA Global will release a study today that it conducted among 108 of its members asking about AI (although it doesn't directly address generative AI, since the research was done right before the explosion of interest in generative AI with the release of ChatGPT).
The study in essence found marketers to be moving fast to scope, test and scale AI — nearly half of respondents said they are at the scaling point. The primary use that 47% cited is activation and personalization, while 36% pointed to customer support. As for measuring AI's impact, 68% cited improvement in marketing effectiveness (as in, return on investment or return on ad spend), by far the largest response.
That said, the study also found that alignment within companies to get leadership onboard remains an obstacle to faster progress. And there's a danger lurking in that AI is being built on still-unresolved data issues at a lot of companies.
"Combining the risks [of AI] with the fact that [the industry] still hasn't resolved all the problems of yesterday and today, which is data maturity — your data quality is not perfect and your data quantity or interoperability is an issue," said Vassilis Bakopoulos, head of industry research at MMA Global, "then you're building something that you understand or based on something that isn't perfect — it's still kind of broken. Well, what could go wrong?"
Publicis' Ripley agreed that ensuring that data is clean and right when being fed into AI system will be crucial to safe use of the tech. It's successful "when you can apply this technology to [data], and connect it up with the media orchestration that we're doing at scale," he said. "But all of that falls down if you're not actually able to have that be authentic, and be certified and protect not only the creative process, but also the intent of that."
Still, MMA Global's CEO Greg Stuart sees AI's potential as outweighing its pitfalls because it will enable data's potential to be fully realized. AI is "finally the tool that's really going to help make marketers the kind of customer experience, consumer oriented marketers that we've always wanted to be, but frankly weren't very good at a lot of the time," said Stuart. "We had so much data, that we couldn't process customer journeys well enough."
https://digiday.com/?p=506532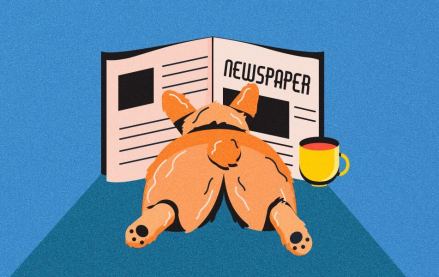 November 30, 2023 • 4 min read
Digiday+ Research found that publishers' programmatic ad revenue didn't quite live up to expectations this year, but they still see it as a growth area.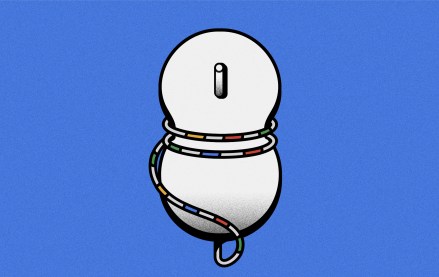 November 30, 2023 • 13 min read
For a couple of publishers, referrals from Google are down upwards of 60%.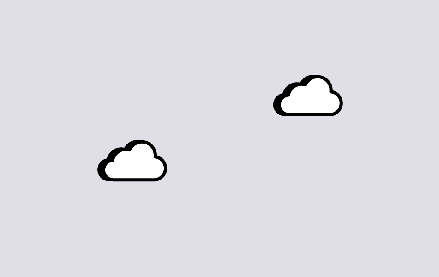 November 29, 2023 • 6 min read
Reducing carbon emissions from the digital ad ecosystem is an important priority, but various players are skeptical that much can — and is — being done to practice sustainability.