Ariel Foxman on taking a break from fashion media and his new role at Olivela
August 29, 2017 • 5 min read
•
•

Ariel Foxman hasn't left fashion media behind, he's just seeing what else is out there.
"I wanted to explore other ways to get the fashion and style message across, outside of a primarily print brand," the former InStyle and StyleWatch editorial director told Glossy this week. Foxman is now chief brand officer at Olivela, a NYC-based charitable luxury shopping site, a role he began earlier this month.
Foxman left behind his job at the publishers last year after eight years at the helm of the magazines. At the time, WWD reported that it appeared to be a personal choice, unrelated to management shake-ups taking place at Time Inc. around the same time.
"There had been so much happening on different platforms and for different audiences, and I wanted to break free from working with a legacy brand in the print space," he said, though he was quick to defend those legacy brands and what they have to offer. "That's not to say that those brands aren't doing really great stuff in the digital space — it's just that when you're working for a digital-first company, there's a different vocabulary and appetite for exploration."
The Olivela homepage
While consulting for some of those digital-native brands at the start of this year, he was connected to Olivela (pronounced Oliv-aye-la), where he began assisting with brand and content development. The e-commerce platform, founded by Stacey Boyd of Schoola, debuted in June with new and last-season luxury accessories from 10 brands. It donates a portion of sales to children's charities, including Good+ Foundation, which helps fight poverty.
Now, a few months in, the site sells 12 brands, including Valentino and Marc Jacobs. In addition, it's teamed with three charities: Malala Fund, Too Young to Wed and VH1's Save the Music. Rather than donate to all charities at once, each organization takes a turn receiving donations and is also spotlighted for 2-3 months through dedicated editorials on The Movement, Olivela's blog of sorts. Donation amounts differ by product and are described in terms of what they actually provide. For instance, a purchase of Stuart Weitzman's $798 Lowland boots will provide girls in underdeveloped countries with 31 days of schooling.
Alongside an internal content team, bringing those stories to life is central to Foxman's new role. "My job is to get the promise and the story of our innovative retail experience to the right people, in the most compelling way," he said, noting that that covers everything from making improvements to the website's user experience to determining how best to approach the press. He's also tasked with keeping all brand clients happy, making sure those partnerships remain "as robust as possible."
Olivela shows consumers exactly what (and how much of it) is provided to each charity
As for who the ideal clients are, it's those top-tier brands that women already recognize and are excited to browse and shop, he said. "Our positioning is that you can shop for the same things [you have been], but with exponential impact."
Eventually, the company hopes to debut new brands every week, and Foxman is currently in the midst of building out its apparel offering. New brands that will be available in fall include Roberto Cavalli, Prabal Gurung, Derek Lam, Carolina Herrera, Tomas Maier, Victoria Beckham and Clare V.
Despite the donations to charity, Foxman describes the prices (which are set by each brand) as competitive, not inflated to cover the causes at hand. When looking at the prices set by other stores, it's "apples to apples," he said — and comparisons across retailers show that to be true: Tod's Gommino driving shoe, for example, retails for $425 on Olivela, Net-a-porter and Bergdorf Goodman.  What's more, many of the last-season items are heavily discounted — a Stella McCartney Falabella foldover tote, which originally retailed for $1,025, is being sold on Olivela for $665, for example. 
The company plans to keep its cause partnerships more limited. "You don't want a phonebook of causes; that might confuse folks about our mission," Foxman said.
Foxman has joined Olivela at a time when charitable e-commerce is particularly in vogue. Take AmazonSmile, which allows Amazon shoppers to donate portions of their purchase to a charity of their choosing, or Union & Fifth, an online consignment shop that donates 75 percent of proceeds to shoppers' preferred charity. The trend, however, has yet to take hold in the luxury space.
The Stella McCartney brand page on Olivela
"Consumers today are incredibly engaged, but they need a justification for a purchase — especially a luxury one. And they want to understand the potential impact of their consumer choices," said Foxman. Having a philanthropic affiliation certainly pays off: The cause marketing agency Cone Communications found in its annual consumer social responsibility survey that 87 percent of Americans will purchase products simply because a company advocated for an issue they are passionate about.
Foxman and Olivela are playing directly into this phenomenon. Everyone who signs up for an Olivela account automatically donates a day of school to a child in need, and a site dashboard helps members track exactly how much individual impact their purchases have had.
"One of the things that really drew me to Olivela is that transparency," said Foxman. "This is the most compelling and unique way for women to shop for things, and it ensures that they'll feel confident about their purchases."
https://digiday.com/?p=251794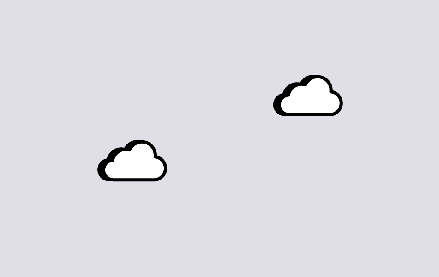 November 29, 2023 • 6 min read
Reducing carbon emissions from the digital ad ecosystem is an important priority, but various players are skeptical that much can — and is — being done to practice sustainability.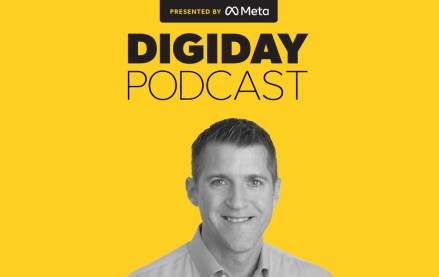 November 28, 2023 • 4 min read
Google's vp of global ads is confident that cookies will be gone from Chrome by the end of next year, despite all the challenges currently facing the ad market.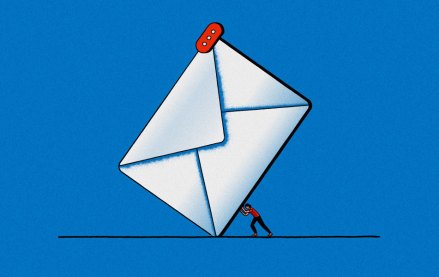 November 28, 2023 • 6 min read
Some email newsletter platforms' click-through rates are actually click-to-open rates, which are measured against the number of emails opened rather than the emails sent. But buyers seem to prefer it that way.