By: Kaushik Subramanian, Facebook Audience Network 
Mobile app monetization is in the midst of a major shakeup — one that's creating a more open and fair ad ecosystem. The change is driven by the buying and selling of ad inventory through bidding in real-time auctions, which can help publishers achieve more ad revenue and more efficiency. 
It's a shift away from waterfall mediation, which has been the de facto auction methodology for more than a decade. With waterfall mediation, demand sources are called one by one in order of average historic price.
When waterfalls are replaced with bidding, every impression can have every opportunity for maximum revenue. With the added competition, publishers can see more ad revenue. And by removing the burden of managing waterfalls, publishers can improve operational efficiency. 
After working with many app publishers as they transition their businesses, we identified five key steps in our latest report that are essential for finding success in the move to bidding. 
1) Choose the best integration option for your business 
As you consider app bidding, the first question is how to integrate a bidding solution in the way that fits your unique business needs, whether that's through integrating with third-party mediation partners or developing your own mediation solution in house. 
To create a rich, fair bidding ecosystem, it's important to ensure that your partners follow best practice. At Facebook Audience Network, we've developed a code of conduct that we share with our bidding partners. It includes key principles on winning price, auction logic transparency, and fair access for all demand sources, amongst other principles. 
2) Make sure  your auction has enough demand 
Publishers — whether building their own in-house mediation or working with mediation partners — should ensure that a sufficient number of demand sources are bidding on every auction. Ideally, publishers should work with a minimum of three networks with significant share of wallet for overall impressions to provide auction density and help maximize revenue. To get the highest price, be sure to call every bidder on every impression.
3) Build a smart hybrid setup
Even as the industry shifts towards a pure bidding environment, many publishers will maintain waterfall and bidding simultaneously. For an optimal hybrid integration, it's important that both systems compete simultaneously for the impression. To accomplish this, dynamically merge the bidding auction and the waterfall so they run in parallel. The two winners should then compete for the impression. 
4) Test the right app and ad format with the method that matches your goals
Bidding requires initial setup and testing to correctly evaluate success. Some of the key attributes publishers should strive for when testing: 
Stable:

Test on an existing app that has stable performance metrics so that you can correctly attribute the results of integrating bidding through A/B testing. 

Significant:

Test on an app that receives enough impressions to give you an adequate amount of data to evaluate.                                                                                                                      

Distributed:

Test with higher-performing formats, such as rewarded video, interstitials or native ads. You'll see more success with bidding if the formats you test also have impressions distributed among multiple ad networks.
Remember that A/B tests are most comprehensive when evaluating revenue uplift. Since outside variables are less likely to influence the outcome, we recommend using A/B tests to make it easier to learn the amount of revenue attributable to bidding. 
5) Evaluate success with the right metrics 
From CPM to ARPDAU 
Bidding fundamentally changes the way ads are selected and delivered, so success cannot be correctly measured with metrics intended to evaluate waterfall mediation. 
Since waterfall mediation was introduced, network CPMs have been the de facto success metric, with fill rate and overall payout ratio as secondary measures. In a bidding environment, the key metric is Average Revenue Per Daily Active User (ARPDAU), which measures overall revenue, not performance by network.
Evaluating success is simple: Look at ARPDAU before bidding and compare it to ARPDAU after implementing bidding. You may see the CPMs of some networks decrease. This most often means the network previously had access to only top-value users due to a price floor and its position in the waterfall. 
With bidding, the network has now gained full access to all impressions and could be winning lower-value users, which may negatively affect CPMs, but will positively affect ARPDAU overall. This is why it's important to remove price floors for bidding networks: They may increase CPMs, but they'll cause lost impressions and decrease overall ad revenue.
The Efficiency Quotient 
App bidding lets teams turn their focus away from managing a complex waterfall and toward work that has more impact on the business. This increase in efficiency is a crucial measure of success.
As Jarkko Rajamäki, Rovio's vp of advertising, said: "Not only has bidding driven an increase in ARPDAU compared to waterfall, but the efficiency gained by not having to manually manage a waterfall has meant our team can focus their time on new areas to drive greater impact for our business." 
As app bidding gains momentum, publishers should prepare their businesses for a system shift. The switch to bidding has the potential to turn opaque methodologies into open and impartial transactions, creating more publisher revenue and a more efficient and sustainable ad ecosystem. 
To learn more, download the complete guide: The Essential App Bidding Guide: 5 Steps for Publishers to Achieve Success 
https://digiday.com/?p=339131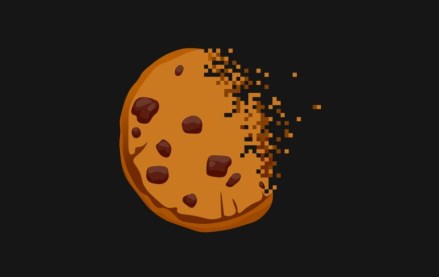 September 21, 2023 • 9 min read
Publishers who attended the Digiday Publishing Summit opened up about their top challenges, concerns and curiosities during closed-door, anonymous town hall meetings.
September 21, 2023 • 4 min read
WBD is seeing ad revenue growth from its YouTube channels and engagement on Threads surpass performance on X.
September 21, 2023 • 4 min read
Powering all of Amazon's hardware is an updated large language model, that could help connected devices actually be smarter.