AOL expands 'Build' video series, which did 80 million views in 2015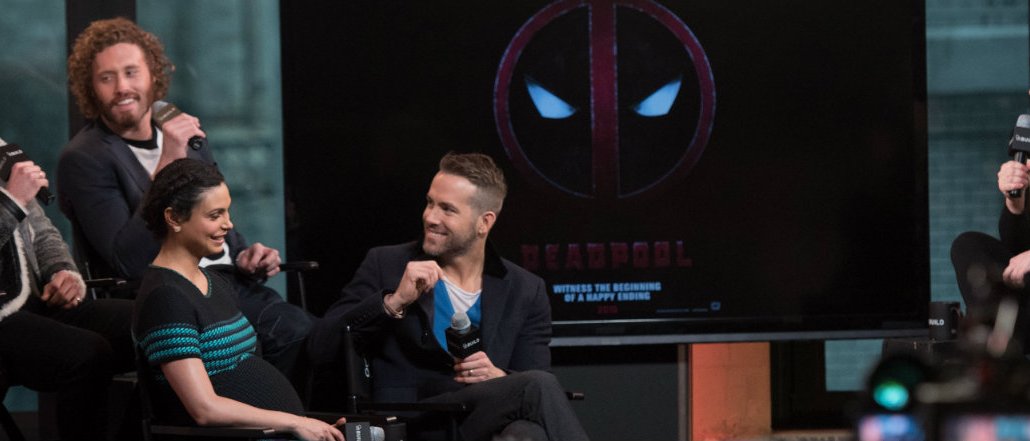 If you build it, will they come? That's what AOL is hoping, anyway. "Build" is an afternoon talk show, and so far people are coming: It did 80 million views last year. But the company wants more — and the revenue that comes with it — so it is expanding the show's distribution footprint to make it happen.
For "Build," AOL regularly invites big-name guests — the cast of "Deadpool," Rebecca Minkoff, Roger Goodell and Senator Claire McCaskill have all been guests — and sits them down for a 30-minute interview. The series is shot inside a studio at AOL's headquarters in New York and is overseen by executive producer Suzanne Lindbergh, a former Apple marketing executive.
Until now, it has also entirely lived on AOL-owned sites and apps. The full live stream is available on the show's page on AOL.com. Shorter segments from the interviews are published across different AOL sites and apps, determined by topical relevance. In 2016, AOL plans to extend that reach by partnering with Sony to bring "Build" to PlayStation consoles, as well as creating additional show content tailored to different social platforms.
The move presents an opportunity for AOL to generate more revenue from "Build." In its first two years, the show was sponsored by Verizon, which now owns AOL and still serves as a presenting sponsor. In the second half of the year, AOL will look to sell ads and brand integrations across its new distribution platforms, the company said.
Connected TV platforms like the PlayStation Network also open up a non-advertising-related revenue stream. For instance, Sony is not paying to distribute "Build" on its platforms. That might change if AOL is able to build an audience for the series there, as well as any other connected TV partners it's currently in discussions with.
"Over time, we're definitely going to explore what's possible," said Jimmy Maymann, evp and president of AOL Content & Consumer Brands. "But whenever you're creating new things, it's always about building an audience first, and making sure you have something that will sell."
"Build" has performed well for AOL since its launch in 2014, according to the company. Last year, the series generated more than 80 million views. AOL estimates that in the first week of an episode's airdate, 20 percent of the viewership will be on the live stream, with the rest happening on archived clips. After shooting 550 episodes in 2015, AOL is on track to produce more than 700 this year.
AOL's partnership with Sony is designed to increase the live viewership. "Build" live streams will be syndicated via the console maker's Live Events app on the PlayStation Network, which is available for free to all PS3 and PS4 users whose devices are connected to the Web. Sony will also help promote the show by running banners and posters pointing PSN users to the latest episode of "Build" when it goes live.
On social platforms, AOL is creating short, 30- to 90-second videos — called "Build Bites" — which will often feature show guests doing something weird or interesting behind the scenes. For instance, this Twitter clip features actresses Alison Brie, Leslie Mann and Dakota Johnson messing around with face-distorting filters. Social will also be a marketing vehicle, as it is in this recent Vine video of Miss Piggy promoting her appearance on the show.
Early into the strategy, YouTube and Vine are the show's top-performing social video channels. In January, "Build Bites" videos generated 218,000 views on YouTube and 259,000 loops on Vine, according to Tubular Labs.
"There's a lot more mileage in getting this outside of our owned and operated platforms," said Maymann. "And as we think about these platforms with a younger demo, we're also going to look at the type of guests that we need to bring in that resonate with that audience."
Images by Noam Galai
https://digiday.com/?p=162681