E-commerce links become the latest unlikely casualty of ad blocking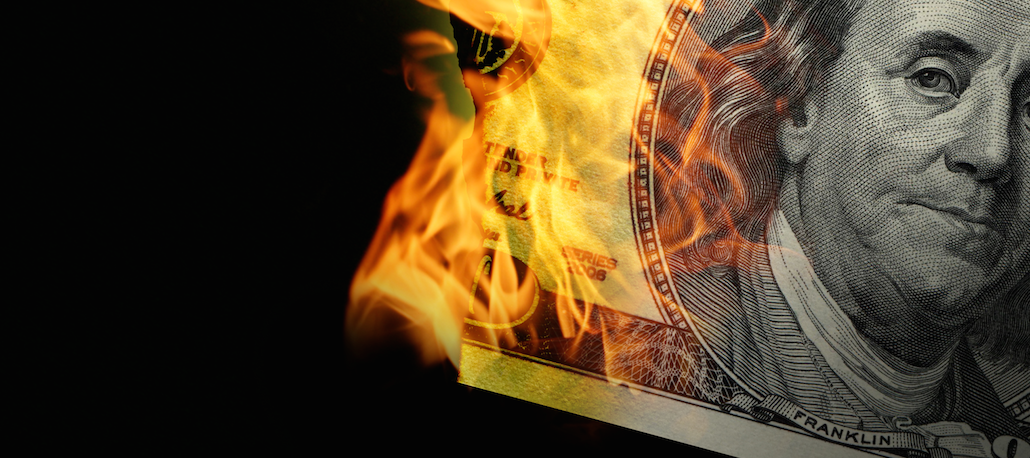 From publisher "please whitelist us" requests to certain native ads, the ad blocking battlefield is littered with the bodies of innocent bystanders. Add to the list e-commerce links that appear in the copy of many digital publishers' sites — links from which the referring publisher gets a cut of the sale.
A big player caught in the middle is Skimlinks, a 10-year-old company that helps publishers including Time Inc., Gawker Media and Daily Mail make money from links on their sites. AdBlock Plus said Skimlinks has qualified to be on the AdBlock Plus whitelist and pays to have the links intact, at least for AdBlock Plus users, so the publisher can track the sale and get credit for it.
The buy links may seem like a far cry from the display ads that cover up articles or have animated images. But software like the popular AdBlock Plus can be undiscriminating when it comes to blocking ads from appearing on a given website. Hence even The Deck, an ad server that specializes in small, discreet ads and doesn't track readers, have been caught in the ad-block net. Privacy is another big reason people use ad blockers, though, and Skimlinks does anonymously collect data on purchases from its links. Advertisers are guilty until proven innocent, though; they have to apply to get on AdBlock Plus' whitelist and pay to be unblocked, a practice that critics have likened to extortion.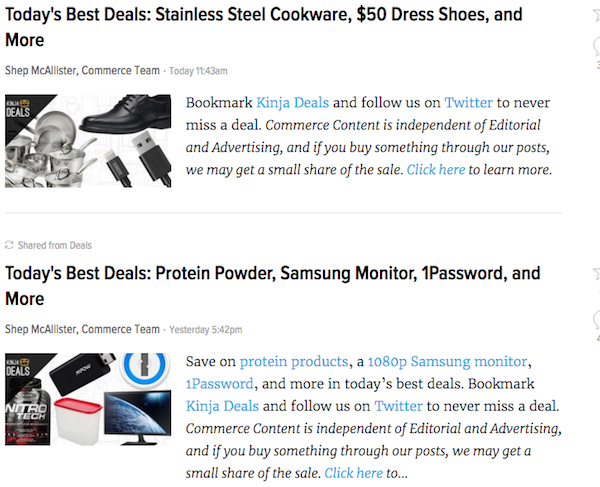 AdBlock Plus spokesman Ben Williams concedes many e-commerce links fit the criteria for its acceptable ads list. But he says that AdBlock Plus can't just unblock all ads without vetting them first.
"The downside is, it's a lot of hard work adding exception filters to our list," he said. "The upside is that it allows us to keep the integrity of the list by having to check each applicant against said criteria."
The irony is that publishers are using commerce to lessen their reliance on advertising, in part because of ad blockers. Some publishers have made commerce a central part of their business.
The business of blocking e-commerce links doesn't sit well with those like Sean Blanchfield, CEO of PageFair, a startup that makes money by selling anti-ad blocking tech to publishers.
"There are no privacy or usability implications to e-commerce attribution; it is a simple practice that helps websites get paid for honest recommendations of products," he said. "The fact that AdBlock blocks publishers from getting a fee when they successfully recommend a product causes unnecessary financial damage to thousands of independent websites. It's one more case of AdBlock extensions being so blunt that they hurt good websites as well as bad, meaning the first websites to shut down are those AdBlock users love the most."