Back in 2000, Andrew Sullivan started his blog The Daily Dish, and the following year, he struck out on his own — after a decade at The New Republic — as a professional blogger. Now, after six years with his blog at The Atlantic and the Daily Beast, Sullivan is going back to his indie roots by spinning out the Dish as a site supported by a metered model that charges $19.99 for access to the site's content, created by Sullivan and six staffers.
Sullivan's big bet is the time is right for a paid model to replace publishing's reliance on ads. Back in 2001, it was en vogue to believe a writer could strike out and build a mini-media company on a strong brand. Most efforts, of course, came to tears as bloggers realized that selling ads wasn't easy, especially in a world of near limitless ad impressions. Sullivan was different, as he took in $27,000 in contribution money his first year flying solo. But the Dish wasn't his main source of revenue: He counted on magazine-writing gigs funded by great ad rates digital publications simply don't command.
Perhaps times have changed. For many, the bloom has fallen from the online advertising rose. Sullivan himself groused that Web ads made the site ugly and distracted from the content. More to the point, niche sites in areas like politics are hard-pressed these days to make a living off ads alone. Even the biggest publications are rethinking the "cult of free." Everyone from The New York Times to Gannett has introduced some type of meter in the last year or so. In a quick Q&A yesterday with Salon, Sullivan noted that the success of the NYT meter was important in his decision.
"Finding a way to keep almost all the content available while getting your core readership to support it is now, I think, within reach for more than just the NYT," he said. And while he added that he knows he may fail, he still wanted to try.
But it pays to keep in mind that publications using a metered model also sell advertising, something Sullivan won't do … yet, if at all. And that's a bit of a problem, as back-of-the-envelope math leads me to believe he would need about 30,000 subscribers to cover his and his staff's (as well as overhead) cost of living.
"The decision on advertising was the hardest, because obviously it provides a vital revenue stream for almost all media products," Sullivan wrote. "But we know from your emails how distracting and intrusive it can be; and how it often slows down the page painfully. And we're increasingly struck how advertising is dominated online by huge entities, and how compromising and time-consuming it could be for so few of us to try and lure big corporations to support us. We're also mindful how online ads have created incentives for pageviews over quality content."
Sullivan's discontent with advertising and the perverse incentives it creates — really anti-user choices it forces publishers to make — is not new. But it would seem that the time is ripe for alternative methods of generating revenue. Comedian Louis CK made $1 million in 10 days by selling his standup specials directly to his fans through his website. Radiohead sold 3 million copies of its 2007 album "In Rainbows" through its website. Why not the proto-blogger who has a devoted following?
But let's also not delude ourselves in thinking this is a sustainable strategy for an actual media company or publisher. As the MBA types would say, this is not a scalable solution. For most media enterprises, advertising will remain the primary driver. Paid content is on the rise, but it is unlikely to eclipse the time-honored bargain of free content in exchange for attention transfered to advertisers. AndrewSullivan.com is a quintessential lifestyle business that is unlikely to grow into a full-fledged media enterprise. Contrast the route Sullivan is taking with Josh Marshall, who took Talking Points Memo from a one-man blog in 2000 to about a 30-person operation with a dedicated sales team today. That sales team brings in money that allows TPM to produce high-quality content.
Sullivan clearly believes it's a numbers game and that even if a fraction of his audience ponies up the cash, it will be enough to sustain him and his lean staff. And it could very well work. After all, early reports are that he's gotten $100,000 in commitments in the first day. Passing around the tip jar might work for a niche lifestyle business, but it's unlikely to work for large-scale players.
Image via Shutterstock
https://digiday.com/?p=28666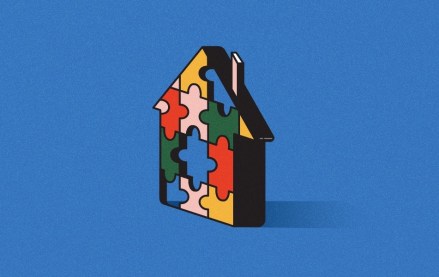 September 22, 2023 • 4 min read
Apartment Therapy's president Riva Syrop took the stage at the Digiday Publishing Summit to discuss the convergence of commerce and sponsorship revenue within its Small/Cool event.
September 22, 2023 • 4 min read
Media execs took stage at the Digiday Publishing Summit to discuss the growing importance of ROI in ad campaigns this year.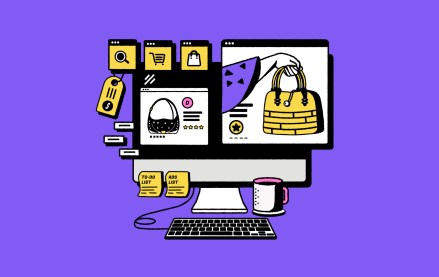 September 22, 2023 • 4 min read
CEO Satya Nadella said AI assistants will be as ubiquitous as PCs and will help users navigate across apps, operating systems and devices.