Amid media stumbles, Facebook shows it's human after all
April 18, 2017 • 4 min read
•
•
Publishers can be forgiven for having a Rocky IV moment recently as Facebook has been on the defensive over  livestreaming a murder and what appears to be a dud of a product with Instant Articles. The Russian is cut.
Facebook is kicking off its annual developer conference today at a time when it has never been stronger in media but is also showing clear signs of weakness. The weakness stems from not understanding media, even though media is Facebook's business. Leave aside the tech company or media company debate. Advertising is how Facebook makes money. This is the context in which it operates — and like it or not, Facebook will be judged on those terms.
Jessica Lessin, the CEO of The Information, a year ago on the Digiday Podcast summed up media's biggest misconception about Facebook: "What media gets wrong about Facebook is that Facebook doesn't care about media." Nowhere is that more glaring than the missteps Facebook took with Facebook Live and Instant Articles.
With Live, Mark Zuckerberg apparently wanted something "raw." Well, he got that with a streamed murder this week. And media companies have found little success with Live. Facebook did take steps in paying publishers to create Live content. The problem: The incentives were such that it prioritized rushing out livestreams of fruit and nonsense rather than high quality. "Raw" might sound good in Silicon Valley's "fuck it, ship it" mentality, but in media, raw is low quality and low value. That's where Facebook Live is stuck, murders or no murders.
Next, Instant Articles is appearing in danger of losing its way. Publishers at our recent Digiday Publishing Summit complained that IA failed by a very simple standard: Publishers still can't make enough money off visitors. That's leading to publishers like The New York Times and Forbes pulling back or out entirely, as our Lucia Moses reported last week. The Verge followed up with a piece that delved into the problems of Facebook Instant Articles. The big flaw: Engineers and product managers only focused on solving page speed and didn't think much about monetization. That should give media a lot of faith in their new overlords.
Bustle's video play
I expressed some mild skepticism over Bustle CEO Bryan Goldberg's purchase of millennial-focused listicle factory Elite Daily off Daily Mail. The sale price wasn't disclosed, and Goldberg wasn't saying, but it's safe to say Elite Daily went for less than the $40-50 million Daily Mail paid for it just two years ago. Those were different days, when brands could pop up out of nowhere to amass large audiences through Facebook.
Goldberg, always pugnacious, was having none of it. "Name five media properties founded this decade that are more valuable or important than Elite Daily… go! (Hint: you won't be able to do it.)"
Maybe. But Elite Daily is the classic Facebook publisher. According to comScore, last May the site had 32 million visitors. By this past March it was down to 11 million. Live by the algorithm, die by the algorithm.
Leaving aside Elite Daily's brand value and audience struggles, one area of particular interest to Bustle: video. Elite Daily has built up a solid video capability, an area where Bustle lags behind competitors. After all, Hearst Media digital president Troy Young is talking about half its output being video soon. Bustle clearly needs video as display ads normalize at a low rate.
Coming soon: Digiday+
One of the best things of covering media in an age of change is also trying to live it. Our membership program — thank you! — is one of the ways we're trying to change ourselves. We're tracking closely the shift to loyalty. In figuring out our own business, we want to offer a membership program that builds off our strong brand in media and marketing. (Bloomberg Media CEO Justin Smith called us "one of my favorite brands" at our Digiday Publishing Summit, which made the entire team beam with pride.)
What became clear is we need to simplify how we present our membership program. Digiday Pulse, or just Pulse, was too ambiguous. We are changing to Digiday+ to make clear that membership means Digiday — and more. This makes our brand front and center. I admire what Bloomberg has done with a monolith brand. We're moving into something of a hybrid model with our sub-brands in other verticals — Glossy for fashion and Tearsheet for finance — but the monolith approach is best for us in media. Expect to see the new branding next week. Let me know what you think.
https://digiday.com/?p=232820
October 2, 2023 • 1 min read
•
•
The publishers who attended DPS were focused on the potential upsides of applying the technology to their operations while guarding against the downsides.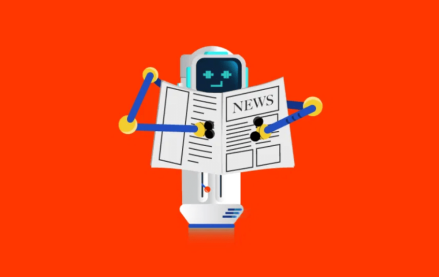 October 2, 2023 • 4 min read
•
•
Now that ChatGPT users can surf the internet for information, some publishers are reconsidering the weight of the issue.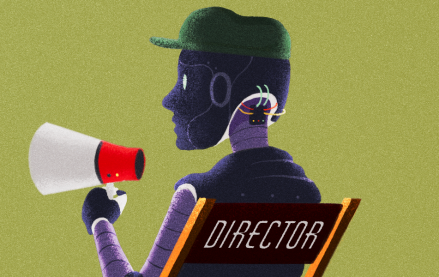 October 2, 2023 • 5 min read
•
•
As Meta makes celebrity-like chatbots, ChatGPT learned to "hear," "see" and "speak" while Spotify is piloting AI-translated podcasts.