Alfresco dining inspiration and virtual cooking classes: Travel publishers look to the other side
May 22, 2020 • 4 min read
•
•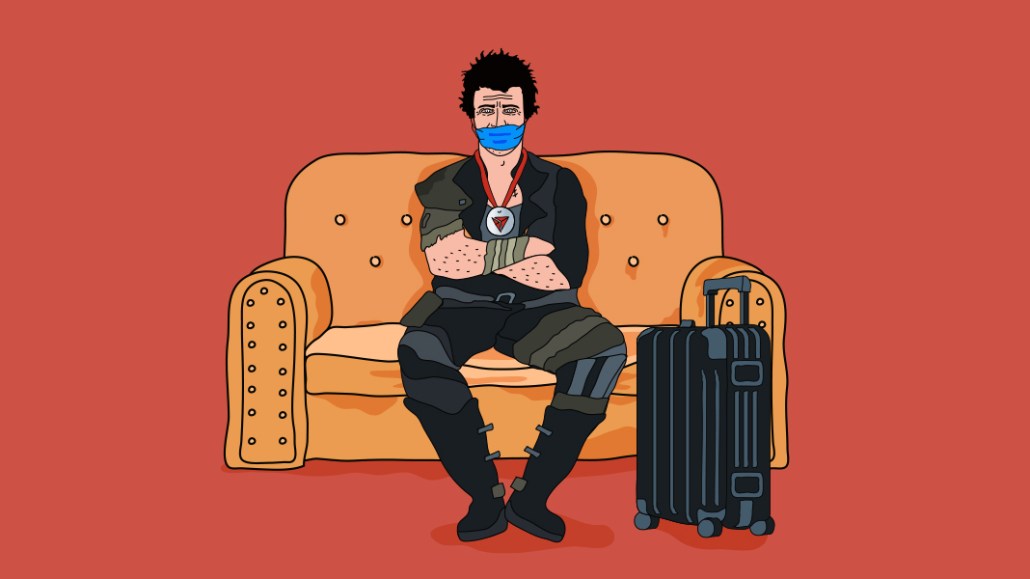 Ivy Liu
Travel publishers had to adopt a number of survival strategies over the last two months. Now, as signs emerge of easing social restrictions in select bubbles — European budget airline EasyJet announced this week it will resume flying in June — many are increasing inspirational content and virtual ventures.
Condé Nast title CN Traveller is just back to its level year-on-year traffic growth as people look forward to being able to travel again, according to a CN Traveller U.K. spokesperson. Initially, the title focused content on real-time travel advice. Now it's opting for more inspirational travel content like the 20 most beautiful places to visit in Ireland alongside practical advice. In May, CN Traveler published its selection for the Hot List 2020, the annual round-up of the finest new hotels and cruises in the industry. 
In Italy, where people are cautiously coming out of lockdown, CN Traveler will dedicate its next two print issues, summer and fall, solely on Italy and enjoying the country, local restaurants and scenery. The expectation is there will be some international travel by then, but Condé Nast Italia editorial director Luca Dini, doesn't expect Italians to leave the country.
"The tourism industry is struggling enormously, we want to show support for local restaurants and hotels. There's a big emphasis on alfresco and sitting outside," he said. With people in lockdown over the last few months, the publisher has built its social media presence, using hashtags like #TravellerLovesItaly, which was low in Italy. Traffic to the title has been higher than average, said Dini, and only two print advertising campaigns were rescheduled for later in the year.
"We expected it to be the nightmare here but it's turning out to be not too hysterical," he added.
Travel companies were some of the hardest and first hit by the virus outbreak. The travel industry's programmatic spend is down 79% month-over-month in April in the U.S., according to MediaRadar, the most deeply hit sector. Between March 2020 and April 2020, the travel industry saw 8% fewer advertisers using programmatic advertising. According to one commercial exec at a travel publisher, branded content campaigns that were booked, with signed insertion orders, have "paused" for an indefinite period. But requests for proposals have been trickling in, often at the larger end of the spectrum because they have taken more time for agencies to plan, while smaller ones have dried up.
Publishers had to calculate a number of survival strategies, editorially and commercially. In some cases this has meant furloughs and layoffs on the editorial and sales teams. Print runs have halted or been postponed. The New York Times suspended its travel (and sports) section in April, dispersing travel content through the paper instead. In its place is a lifestyle section called "At home." Some of Condé Nast's monthly print issues were shifted to later in the year. The magazine publisher has some virtual projects in the pipeline.
Brand-building and content-based ad campaigns are fewer and further between as direct-response and performance-driven ads win out in precision and efficiency. Publishers who are getting people closer to transactions can fare better.
Online travel publisher Culture Trip has launched cookery classes featuring the chefs from its food and travel series, Hungerlust. For £15 ($18.35) viewers can learn how to cook Tanjia with chef Khalid Berdouzi from his riad in Marrakesh, or Shakshuka & Hummus with chef Atalya Ein Mor from her kitchen in Jerusalem. Readers to dishes about food form around the world increased 110% between March and April and have higher dwell time, the company said.
In January, as the virus began to emerge in Western Europe, Culture Trip narrowed its focus on selling virtual experiences, like a Berlin Cold War virtual tour and a virtual guided Lourve museum tour, instead of its travel accommodation business, which went live in December.
"You have to accept that international travel will take a dent," said CEO Kris Naudts. "A business focused on international accommodation would be difficult. But margins are lower on experiences, so we have to drive more transactions and have to have a product that people would want to transact on. Interest in food is universal, it doesn't change."
In Europe at least, there are early signs of ad spend unfreezing. Advertising is starting to slightly pick up in The Sunday Times Travel Magazine, said editor Ed Grenby. According to a News UK poll, 65% of respondents want to hear inspirational messages from travel advertisers, (compared with 30% for messages of reassurance and 6% for nostalgia).
Now advertisers are working out how to reach people in the right way.
"Travel is high in the pyramid of Maslow's hierarchy of needs," said Naudts. "[Advertisers] can celebrate the easing of lockdown to an extent, but people still lost relatives and friends."
https://digiday.com/?p=367863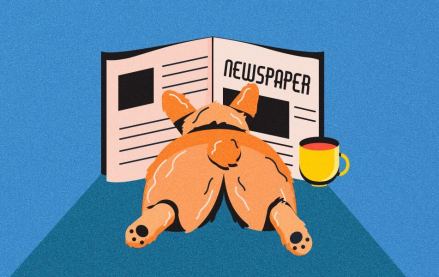 November 30, 2023 • 4 min read
Digiday+ Research found that publishers' programmatic ad revenue didn't quite live up to expectations this year, but they still see it as a growth area.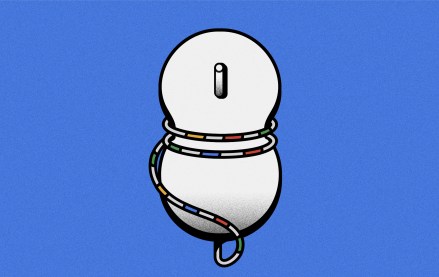 November 30, 2023 • 13 min read
For a couple of publishers, referrals from Google are down upwards of 60%.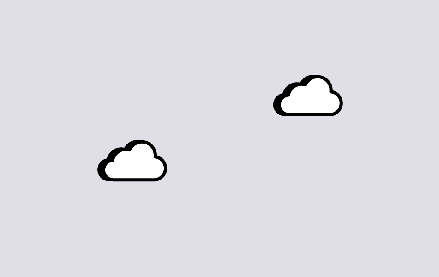 November 29, 2023 • 6 min read
Reducing carbon emissions from the digital ad ecosystem is an important priority, but various players are skeptical that much can — and is — being done to practice sustainability.