Andre Agassi once told us that image is everything. Al Jazeera America, the newest entrant into the cable news fray, is learning this quite quickly.
Al Jazeera America goes live this afternoon, eight months after the Qatari government-funded media company bought Al Gore's struggling network, Current TV, for $500 million. Its brand promise is a deeper dive into news and less shouting than other American cable networks like CNN, MSNBC and Fox News. A big hurdle: Some Americans associate its name, fairly or not, with terrorism. The bigger hurdle: Even more Americans have never heard of it and aren't likely to trust it based on name alone.
"Perception of the company is absolutely their biggest obstacle; from the name, which is Arabic, to their competition," said Christopher Penn, vp of marketing technology at Shift Communications. "It might actually be a positive for MSNBC and CNN, as Fox News will likely immediately brand it as the Terrorist News Network."
Any entity entering the news category, which is so crowded now and undifferentiated, would have trouble, said Cohn & Wolfe's North American president Jim Joseph. Al Jazeera America is at best an unknown brand, and Joseph believes since the average American doesn't know it, she won't trust it.
Joseph said that Al Jazeera America is going to have to deal with what might be perceived as a biased coverage coming from "a certain region of the world." Any cable news watcher knows about bias. Political bias in the U.S. is a form of targeting. People watch voices they agree with. An Arab bias, he argued, won't work.
"This kind of bias — it's unknown, untrusted and scary — people won't align with," Joseph said. "They probably won't touch it."
The company's negative image goes beyond potential viewers. Advertisers are also not completely on board. The NYT reports that Al Jazeera declined to mention major advertisers. Translation: We're having troubles. Adweek also reports that buyers are having a difficult time getting their clients to lay their money down on the fledgling network.
In a conference call last week, Al Jazeera America's CEO, Ehab Al Shihabi, emphasized its programming of "fact-based, unbiased and in-depth news," as well as "less yelling and fewer celebrity sightings" as the way it will combat any negative perception and get people to tune in. But it'll be a long slog.
In a 2009 study, Gallup found that 53 percent of respondents said their opinion of Islam was either "not too favorable" or "not favorable at all." Americans are also twice as likely to express negative feelings about Muslims as they are about people who subscribe to other religions. Pew reported in May that post-September 11, 2001 attacks, Al Jazeera Arabic, the company's flagship network, was seen as a mouthpiece for Al Qaeda. American attitudes towards Muslims are complicated.
Through this lens, Al Jazeera may have a difficult time getting Americans to watch. But there's another issue Al Jazeera America faces. The cable network will start off in 48 million homes, or roughly half the number of households that CNN, Fox and MSNBC are in. This was the biggest problem Current TV had: People didn't watch because it wasn't offered to everyone (and it was hard to find on the dial).
"When the parent company created the Al Jazeera English satellite news channel seven years ago, most U.S. cable and satellite operators declined to carry it, and most American viewers could access it only online," Pew reported.
Now that Al Jazeera America has its place on the TV spectrum it will no longer stream its services online because, as the New York Times reports, "distributors discourage their partners from giving programming away on the Internet."
Other foreign TV networks, like the BBC, have made stronger footholds in America. This is not surprising given Americans' fascination with all things British. Also, BBC America shows more than just news, airing popular shows like "Dr. Who" and "Top Gear."
Al Jazeera America's 900 staffers, including 400 in the newsroom (with names like former CNN's Ali Velshi and Soledad O'Brien, former NBC News' Mike Viqueira and John Seigenthaler and former MSNBC and Current TV's David Shuster) and 12 bureaus across the country try to bolster its chances of adhering to American-centric programming.
Ultimately, according to Penn, Al Jazeera needs to determine what its brand wants to be in America.
"If they want to appeal to the mainstream, then they need to run news content that showcases exactly why they're better than the alternatives," Penn said. "They have to provide a compelling alternative to the existing mainstream news and establish a strong brand immediately, lest their competitors play dirty and marginalize them as nothing more than an ethnic news network."
Image by Osama Saeed via FLickr
https://digiday.com/?p=47079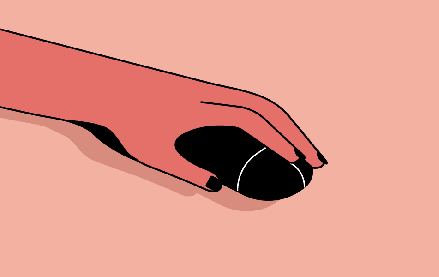 December 1, 2023 • 3 min read
People claim that the role of chief diversity officer is vanishing. However, AI is booming, and the CDO can help ensure responsible AI.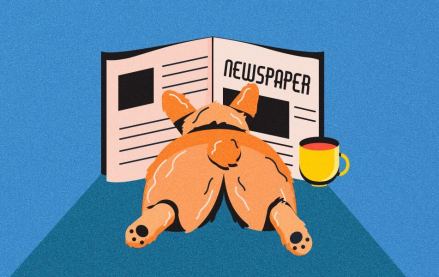 November 30, 2023 • 4 min read
Digiday+ Research found that publishers' programmatic ad revenue didn't quite live up to expectations this year, but they still see it as a growth area.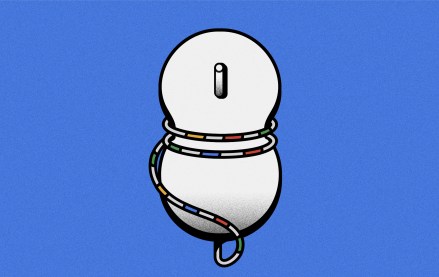 November 30, 2023 • 13 min read
For a couple of publishers, referrals from Google are down upwards of 60%.