The agency view on The Washington Post: 'They can't be everything to everyone'
December 3, 2015 • 5 min read
•
•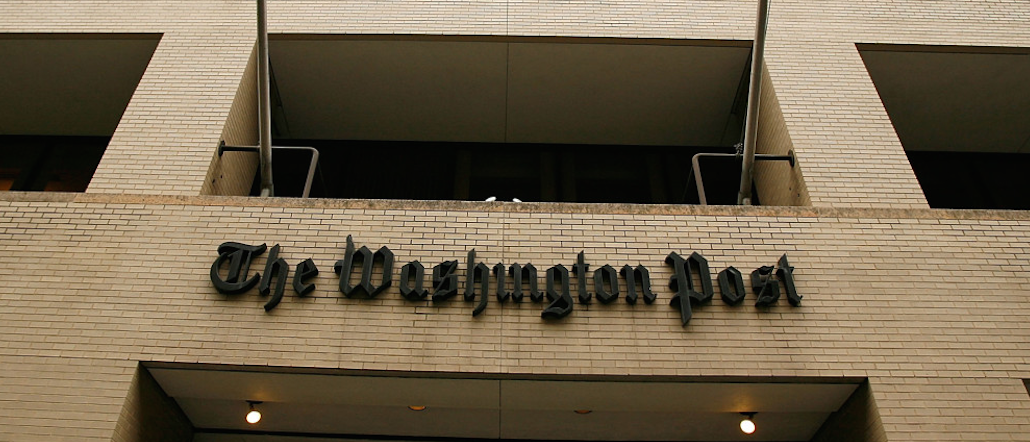 There's been a lot of celebrating at The Washington Post after it beat the The New York Times in monthly unique online visitors for the month of October. But if the Post is reaching new readers across the country and getting points for modernizing, it still has some work to do with ad buyers in convincing them it's "America's new publication of record," as it now claims to be.
The Post has clearly broadened its editorial offering and the audience it's reaching, but it's still held back by its D.C.-news heritage, said Adam Shlachter, chief investment officer at DigitasLBi. "They are still seen first and foremost as news, and that's nothing to be ashamed about," he said. "As the Post becomes more of a publisher and less of a news organization, it feels like they'll be able to shed some of that legacy, which pigeonholes them."
Jed Hartman, the Post's chief revenue officer, said 95 percent of the Post's traffic now comes from outside D.C. But he acknowledged that its image doesn't yet reflect that. "There's still many marketers who see us for what we had been because we were so established as a Washington, D.C., newspaper," he said. "Others such as The Wall Street Journal or New York Times have been at the national, global marketing business longer. When you grow 65 percent in a year, the reputation needs time to catch up."
The Post's dramatic growth has brought out the critics who say that its expansion has come on the back of fluffy content that could mar its reputation as a serious news organization. The Post has made no secret of its push into fast-paced blogs and stories that are tailor-made for social sharing (nor is it alone among news publishers to do so in the quest for scale). It's also added content for its core D.C. audience, though, such as the insidery PowerPost section and the Daily 202 newsletter.
Executives there also argue its expansion isn't just coming through fly-by traffic, as people are spending more time on the site. In October, time spent on the site grew 25 percent year over year to 14.1 minutes, and page views per visitor increased 22 percent to 11.5, Hartman said, citing comScore.
"The Post has become masters of clickbait headlines," said Brian Stern, group director at The Media Kitchen. He said he finds himself on the site "more than once a day," but more by accident than by design. While he applauds the paper for being more aggressive, he and others wonder how the Post will differentiate itself, now that it's declared itself a national publication, which puts it in competition with not just the Times but the entire universe of digital news publishers, from Vox.com to The Economist to Mic. "I worry that they're going to try to be everything to everyone. They have to be careful to define their purpose and their niche."
With growth can come other tensions. The Post's expanded national audience and native ad division has won it more business from Media Kitchen clients, said Stern. But the Post has to be able to tailor its story to multiple kinds of clients, not just say it's reaching a big readership. "They're selling us their story of, 'We just beat The New York Times,'" he said. "I don't want to use them because they reach everybody. I want to reach my specific audience." He hopes the Post doesn't turn its back on its B2B clients such as those that the Media Kitchen represents as it casts its net wider: "They have such incredible heritage as a D.C. vehicle; they're reaching that audience better than anyone else."
In the areas of programmatic, native advertising and social media, the Post is making a mark with buyers. The Post got an early head start in programmatic and this year has built on that, adding new ways for programmatic advertisers to access its inventory. On the custom-ad end of the spectrum, the Post created 55 native ad campaigns this year, triple the number it did in 2014, Hartman said, and buyers see its native offerings as on a par with publishers like The New York Times and Quartz that have distinguished themselves in this area.
"Two years ago they were one of the first to really get involved in programmatic when every other publisher was really struggling with it," said Alan Smith, chief digital officer at Assembly. Its splashy native ad formats, meanwhile, "kind of opened advertisers' eyes, because that was what they were looking for — a more impactful media."
The Post is privately owned and doesn't release revenue numbers, but Hartman said these two factors have contributed to the Post's largest digital ad revenue year ever this year. It's too early to know what the Post's socially distributed articles will yield in ad revenue, but for now, buyers are impressed with how it's aggressively distributing content outside its owned properties.
Agencies also welcome signs they see that the Post is breaking down silos between departments. Shlachter said he was impressed at the chance to see the Post's big mobile initiative this year, its Rainbow app, before it went live, which he saw as a sign of a more collaborative mindset there. "We don't just hear from sales; we hear from voices that are representative of everyone that's there."
Image courtesy of The Huffington Post.
https://digiday.com/?p=149619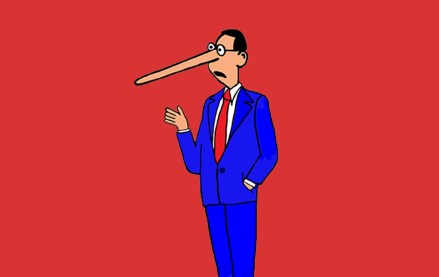 October 3, 2023 • 7 min read
•
•
A new definition for MFAs is available but the vague nature of the guidelines is leading to a lack of standards that might prevent adoption.
October 2, 2023 • 1 min read
•
•
The publishers who attended DPS were focused on the potential upsides of applying the technology to their operations while guarding against the downsides.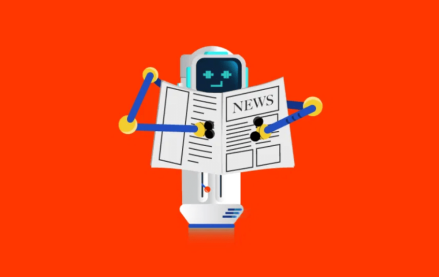 October 2, 2023 • 4 min read
•
•
Now that ChatGPT users can surf the internet for information, some publishers are reconsidering the weight of the issue.