At a time when most publishers are turning to paywalls, The Sun is going in the opposite direction, abandoning its paywall to cast its lot with the rocky and difficult digital advertising world.
Later this month Britain's best-selling newspaper will go free, a decision made soon after Rebekah Brooks returned as CEO of parent News Corp's U.K. newspapers. She told staff the title will become "predominantly free" from the end of the month, with a sprinkling of paid features such as its fantasy football game Dream Team.
The bold move faces several hurdles, according to media buyers.
The Sun is pretty modest online.
The Sun is a behemoth in print, a must buy for media buyers. But the story online is very different.
When The Sun relaxed its paywall in July, it saw traffic climb to just over 1.1 million daily visitors in September, according to the Audit Bureau of Circulation. But The Guardian, MailOnline and Trinity Mirror (see below table), have also grown online in the last two years, with the latter two in particular hoovering up overspill of former The Sun readers not willing to pay the monthly £7.99 subscription.
It's also returning to a fiercely competitive digital media market inhabited by newer players like Buzzfeed, and where Google and Facebook dominate half the U.K.'s online ad spend. (U.K. advertisers spent £7.2 billion on digital advertising in 2014, according to the Internet Advertising Bureau.) 
Media agencies will expect it to "scale rapidly" to secure heavyweight digital ad spend. "The market and media has moved on. It will be interesting to see how quickly they can respond to that," said Charlotte Tice, head of digital and publishing at Mindshare Affinity.
Ads are tough.
Even if The Sun can scale, digital advertising is nobody's savior. The shining example of this is The Daily Mail, which has proven fabulously successful in translating a print paper into a vibrant, differentiated digital proposition that attracts large global audiences. But that hasn't resulted in profits. The Mail Online is still loss-making despite targeting advertising revenues of £80 million ($123 million) this year.
Tice said media agency budgets remain static, meaning for The Sun to get a strong place on the schedules something else will have to be bumped. "That's a tough gig, and it's not going to happen overnight", she added.
Testing budgets are likely to be offered by agencies readily, although compelling results will be demanded for agencies to rebook, and its rates may have to be lower than its pre-paywall days, according to Tice. "It will have to accept the market sets the rates now, which wasn't the case before the paywall," she added.
Does the Sun matter online?
The Sun is a formidable newspaper presence. But that doesn't necessarily carry as much cachet in digital, where media buyers often flock to the newest and coolest.
That said, many media agencies have now merged their print and digital media buying teams, which will be an advantage for The Sun due to its success and brand heritage in the print space, according to Tice.
"Print people in agencies understand the importance of brand and The Sun will have always been on their print plans. If they will now match that in digital reach the same people are buying that media, which is a massive advantage," she said.
David Goodall, Havas Media International's managing partner, said before 2013 the Sun was "a tabloid that mattered" though that diminished online once the paywall went up and reader habits changed.
He said "all is not lost" for the newspaper's re-emergence to an ad-funded online model and that its "strong voice and identity" in the U.K. will make it a good opportunity for advertisers chasing scale, despite the "dramatically changed" competitive landscape.
"The Sun can become relevant again, at its heart is a cheekiness and an ability to push people's buttons. It can genuinely engage readers again and become a relevant media choice."
Going beyond display ads.
Any media company casting its lot with digital advertising had better not bet heavily on display advertising, which has quickly become commoditized. This is doubly true of a publication like The Sun, which doesn't have the heft (at least yet) of its major competitors.
One way out of the commodity trap: video. Parent company News Corp's recent purchase of video ad tech company Unruly is also cited by agencies as a major incentive for The Sun dropping its paywall. Carat's chief digital officer James Harris believes buying a video-first business that can't plug into a newspaper with mass online reach, would have not been effective.
Bringing Unruly into the fold gives them an "instantaneous footprint" for advertisers to work with, which will help it "hit the ground running" in terms of media spend post-paywall, he said. Though he added that assimilating Unruly which has a "totally different culture" will be a big challenge.
During its paywall days The Sun launched Sun+, which offered Premier League goal highlights online and other discount incentives for a £2 weekly fee. Creating more opportunities around sports and creating other verticals will be a great way to engage agencies, according to Ben Chesters, managing partner of Precision Marketing at Starcom Mediavest Group.
"The Sun Dream Team FC model has been a brilliant success. They will look to replicate that," he added.
A News UK spokesperson said: "The Sun is Britain's biggest daily and Sunday newspaper. Since we started experimenting with its digital offering in July, it has increased to over 1 million unique users a day. Now The Sun is predominantly free, we expect this to grow even faster and look forward to speaking to agencies and advertisers as we start to understand their audience needs and how we can meet them."
Image courtesy of Huffington Post. 
https://digiday.com/?p=144534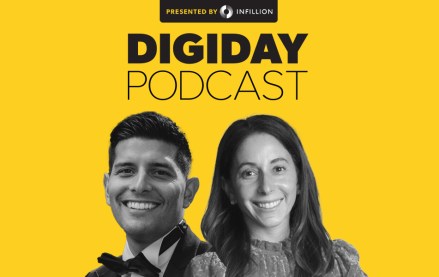 September 26, 2023 • 3 min read
In a live recording during the Digiday Publishing Summit, the news executives called for more nuanced conversations with advertisers around their brand safety concerns.
September 26, 2023 • 4 min read
After investing in one generative AI startup and suing another, the company will let customers create images on its website and an API.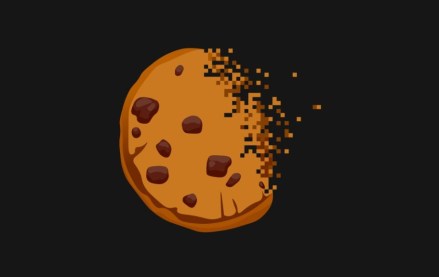 September 25, 2023 • 1 min read
During the Digiday Publishing Summit, execs from companies including Condé Nast, Dotdash Meredith and Thomson Reuters assessed the industry's readiness.