Advertising Week Europe briefing: 5 themes that will dominate the week
March 18, 2019 • 5 min read
•
•
Thousands of media and marketing professionals will descend on Piccadilly Circus, London this week for the seventh annual Advertising Week Europe. Across four days, there will be over 230 events taking place around Soho and the flagship — if not a little chaotic — Picturehouse Cinema. A common thread for the event is what comes next — by Digiday's count there are 14 events with the word "future" in the title — along with platform dominance and fresh opportunities around audio and influencers. Here's what we believe will be five themes dominating the conversations next week.
The pivot to privacy
After a tumultuous year marked by a number of data privacy scandals, Facebook is keeping a relatively low profile at this year's conference compared to previous years. That won't stop the social network dominating discussions both on and off the stage, however, particularly in light of its pivot to privacy. Earlier this month, the company's CEO Mark Zuckerberg revealed it would overhaul its approach to privacy that will have some far-reaching consequences for the platform including its advertising business. Details are light, with Facebook not quite ready to take its privacy pitch to advertisers. That won't stop people hypothesizing, with outspoken critics of the platform the Guardian's CEO David Pemsel and Thinkbox's chair Tess Alps set to appear on stage at the conference, don't bet against either of them giving their opinion.
Google has not been without its own privacy lapses over the last 12 months. Executives will be hoping those slip-ups don't overshadow its attempts to appear proactive about data collective. On day one of the conference, Google's President of EMEA Matt Brittin and Google's Ads and Commerce svp Prabhakar Raghavan will outline the company's view on what advertising looks like in a privacy-first world.
Audio hype progresses to sonic branding
Sonic branding isn't new but the proliferation of smart speakers and voice-based marketing has given it a new lease of life. From Mastercard to Formula One, HSBC to Diageo, advertisers are paying more attention to how they sound. So much so that it will be one of the main topics at this year's event, with experts from O2, Formula the IAB and Essence on panels discussing the best way to build brands amid audio's renaissance. Formula One, for example, has introduced its new sonic branding — a sped-up remix of a Chemical Brothers track — in a global ad promote the start of the new race season, a decision the organization's head of corporate strategy Yath Gangakumaran will discuss on day two, onstage with sponsors Heineken and Red Bull.
TV carves out its future
TV is undergoing changes that are reaching broadcasters now more than ever. The growth of advanced TV, cross-device measurement and broadcaster subscription video-on-demand offers will be discussed at length onstage at Ad Week. Companies like ITV, Channel 4 and Sky will debate the future of broadcast, while keeping a wary eye on platform threats like Amazon and Netflix. European media giant RTL will try and make sense of the fragmented landscape and how advertisers can plan and buy across it. But the last few months have seen rival broadcasters team up against new threats in ways that weren't mission critical before. Expect a lot of talk about the benefits and power of OTT now the change has reached all parties.
Dismantling the platforms
There's been a recent history of bad timing around Advertising Week Europe: news of Cambridge Analytica broke the day before the event last year, in 2017, just days before the opening, a clutch of advertisers pulled spend from YouTube over brand safety. In both cases, the platforms took a beating and the outrage was discussed on and off stage.
The clamoring of voices against U.S. tech platforms is getting louder and more regular. Recent cases like a damning report led by the U.K. government in February alleging Facebook deliberately broke privacy and competition law, called for regulation of the "digital gangsters." Facebook's recent blocking of Senator Elizabeth Warren's presidential campaign ads that called for the breakup of Facebook and other tech giants has stoked the fire.
Expect evidence from platforms reiterating their commitment to brand and user safety as politicians claim they're too monopolistic to self-regulate. Publishers will tout their alternative brand safe environments while some advertisers will do more than shrug.
Getting smarter about influencer marketing
Reforms are coming to influencer marketing. Between the Competition and Markets Authority investigation into influencer marketing and the impact the Fyre Festival debacle had on the discipline, pressure is mounting on the industry to grow up. Look no further than this year's Ad Week Europe for proof. Rather than sessions focusing on the hype around influencer partnerships, there's more dedicated to the realities of making them work in a transparent manner. Indeed, most sessions on the Story Crafters stage on day one are dedicated to demystifying the dark arts of influencer marketing. From MediaCom and General Mills discussing the importance of a good brief on one panel to several influencers sharing their experiences of working with good and bad clients.
What's in and out:
Digiday has compiled the definitive what's in and out at Ad Week Europe this year.
Coming up Monday
10:30 a.m.: An interview with WPP CEO Mark Read on his vision for the future of the company at the Impact Makers Stage.
10:30 a.m.: Barclays, Microsoft and others discuss the changing role of the CMO at the Ad Shapers Stage.
1:30 p.m.: Digiday's Jess Davies leads a panel on how to win on voice-first platforms like Amazon Alexa and Google Assistant, with VaynerMedia, Warner Bros and others at the Tech Stars Stage.
2:30 p.m. Greenpeace outlines how Palm Oil became headline news at the Ad Shapers Stage.
3:30 p.m: Influencer marketing, Fyre Festival and powering growth at the Story Crafters Stage.
https://digiday.com/?p=326064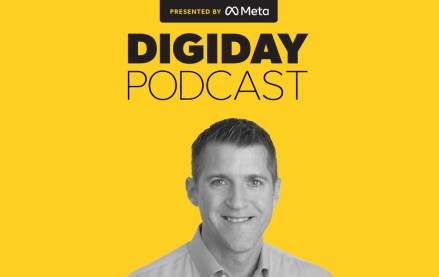 November 28, 2023 • 4 min read
Google's vp of global ads is confident that cookies will be gone from Chrome by the end of next year, despite all the challenges currently facing the ad market.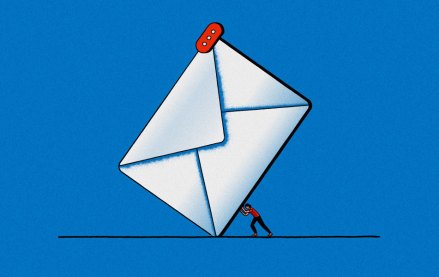 November 28, 2023 • 6 min read
Some email newsletter platforms' click-through rates are actually click-to-open rates, which are measured against the number of emails opened rather than the emails sent. But buyers seem to prefer it that way.
November 24, 2023 • 5 min read
Publishers' events businesses picked up pretty significantly during the back half of this year — and they will focus on sustaining that lift into 2024, according to Digiday+ Research.