Welcome to the Do Not Track era. The ad industry has been fighting a losing battle over the past few years to avoid government regulation. It's last-ditch stab at self-regulation, begun with the Digital Advertising Alliance's advertising option icon in late 2010, clearly wasn't enough to satisfy regulators and politicians. The heat over recent privacy snafus like Google's circumvention of cookie settings on the iPhone didn't help either.
That's led to the industry to throw its lot with a browser-level Do Not Track option that consumers can use to turn off behaviorally targeted ads with a click. That's a sea change from where the industry was just a few years ago, when consumers would need to comb through privacy policies and hunt down ad trackers individually.
The big question for publishers and advertising is this: Will the Do Not Track era cripple targeted advertising like Jeff Jarvis shrilly warns, or is this a great compromise that will enable sophisticated ad targeting while also building consumer comfort? At this point, it's pretty much anyone's guess.
A case for the optimists comes from Nancy Hill, CEO of the American Association of Advertising Agencies. She notes opt-out rates will probably remain consistent with the ones currently being seen for the industry's Advertising Option icon, which is already being served within millions of display ads across the Web. According to data from Evidon, which facilitates the serving of those icons, someone clicks and goes through the opt-out process once for every 10,000 ad impressions served. "We're not expecting this to result in a big increase of opt-out," she said.
A more circumspect view comes courtesy of GroupM Interaction COO John Montgomery. The devil is in the details, he said. What, for instance, if browsers ship with the setting turned on by default? After all, remember when pop-ups were the scourge of the Internet? Browsers pretty much eviscerated the tactic by bundling in blockers and turning them on automatically. If large numbers of users choose to make use of the feature, due to be introduced in the next nine months, the volume of user data available for ad-targeting purposes could be greatly reduced, impacting the businesses or advertisers, agencies and publishers, alike.
"If people began opting out in droves it would reduce the cookie pool and make our advertising a whole lot more ineffective," he said. According to Montgomery, even if 30 percent of U.S. users chose to opt out, it could have a serious effect on some advertisers' ability to use online advertising successfully. "If all the high-value consumers for your brand have opted out, it could be serious."
The extent of that impact will largely depend on the way the tracking opt-out is implemented. A flashing red button, for example, will prompt large portions of consumers to use it, while a simple browser setting within a preferences menu would likely result in a lower uptake. The Do Not Track option is a blunter instrument than Ad Option icon. Hitting the browser button will cut off all tracking, not just individual sites or networks.
But one important thing to remember is that many of the world's leading browser manufacturers also generate substantial revenues from online advertising. Google, for example, has invested millions over the past few years in building out its data and display ad capabilities. It's highly unlikely to cut itself off at the knees by implementing a do-not-track default in its Chrome browser.
In light of that, the ad industry's Digital Advertising Alliance is currently in discussions with all major browser manufacturers to agree to a consistent implementation of the feature. According to Hill, that's unlikely to be a default setting, or even a one-click process. Rather, users will be presented with information explaining how and why their information is being collected before being asked again what their preferences are. Montgomery said such an implementation would make it less of an issue for advertisers.
Both points of view are pretty much trying to divine the actions of the ultimate arbiter: Internet users. It really depends on whether people are really bothered by targeted advertising and the data collection necessary to make it happen. Privacy advocates will never be convinced this is a good thing, and, frankly, the ad industry will never concede that it's a problem. The best part of the Do Not Track era is that regular people will get to decide. On that, both Hill and Montgomery are betting advertisers will win out.
"Once the practices are explained to them, a small portion will go ahead and opt-out," Hill said. Montgomery used nearly identical language: "Once you explain to people what you're doing, the percentage of people that opts out is actually really small."
https://digiday.com/?p=7432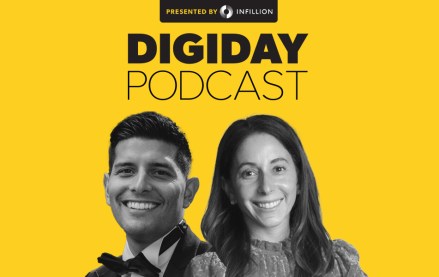 September 26, 2023 • 3 min read
In a live recording during the Digiday Publishing Summit, the news executives called for more nuanced conversations with advertisers around their brand safety concerns.
September 26, 2023 • 4 min read
After investing in one generative AI startup and suing another, the company will let customers create images on its website and an API.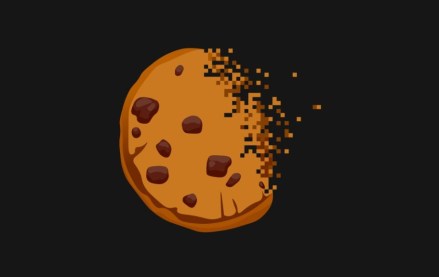 September 25, 2023 • 1 min read
During the Digiday Publishing Summit, execs from companies including Condé Nast, Dotdash Meredith and Thomson Reuters assessed the industry's readiness.