When it comes to agencies, brands care more about cost than transparency
February 12, 2019 • 6 min read
•
•
Price, not transparency or partnerships, remains the priority for clients when it comes to their agencies.
Last year, agencies pitching for the $1.7 billion global ad account for GlaxoSmithKline were asked to make upfront guarantees on the cost of media, despite it being widely acknowledged that those guarantees can't be made for digital media, according to an executive who was on one of the pitch teams. Most, of course, complied.
The pitch had gone on for six months and was managed and audited by ID Comms and Ebiquity. It gradually morphed into negotiations over cost savings once the procurement team took over. Before that happened, GSK's marketers had scrutinized each agency's operating model and probed how they would provide full transparency into the money made on the media bought.
But the longer those discussions went on, fewer business KPIs and strategic relationships came up. Finally, agency executives found themselves in a corporate box overlooking a rugby pitch, giving GSK procurement team an overview of the savings they could make, said the agency executive.
Following those talks, Publicis won the account. "GSK reviews our media agency arrangements based on a number of criteria including strategic thinking and differentiation, understanding of our business, systems and reporting, quality of talent, the cost of media and contractual terms," said a spokesperson from GSK, when asked for comment.
Savings often trumps all else if there is no clear winner on other criteria, and even then the numbers need to be highly competitive. It can create a race to fulfill those guarantees with cheap impressions that may not be safe, viewable or real.
Consultant education
Sources said that lack of education by pitch consultants –and agencies refusing to push back on invalid processes or decisions — makes matters worse.
"Running a tender for an agency or technology partner is not the same as procuring steel or glass," said Ruben Schreurs, managing partner at digital media consulting firm Digital Decisions. "There is so much in-depth nuance in cost structures, and even more so when you go into operating models and strategic fit, that it is simply insane to apply too much weight to the bottom-line pricing in the decision process."
It's the standard trajectory of how many big media accounts are handled now. Transparency issues are the reason many advertisers go to pitch, but cost pressures are often what decides the outcome. According to data from Ebiquity, out of the 100 pitches it conducted last year, 54 percent said the top criterion used was cost improvement, and 34 percent said it was "strategic vision and expertise."
At Adidas, which had a pitch for its $300 million media budget last year, the brand spent six months planning an operating model that went to agencies in the pitch document. The pitch, which was managed by MediaSense, was won by Mediacom. Sources said it was because the agency offered good price guarantees, although the company says the decision was more layered than that.
Progressive advertisers want fair remuneration, but there is still a disconnect between the marketing and procurement teams.
"The dynamic is changing, but I don't think we are where are we should be," said Laetitia Zinetti, managing principal for media management at media analytics specialist Ebiquity. "It can be difficult for an advertiser to differentiate between agencies on their strategic capabilities, so they look at how efficient they're going to be — not just on the media costs but on the remuneration and technology costs too."
The problem is advertisers are struggling to know what they don't know about online media, and the pitch consultants are scrambling to fill in the blanks.
"The field of pitch consultants is growing fast, and levels of expertise are not everywhere," said the media director at a luxury advertiser on condition of anonymity. "For remuneration, we use full-time equivalent payments and an incentive element. We want our partners to be profitable, but ideally at the same rate as we are. We do, however, see a shift in the market toward outcome or performance-based remuneration."
Clients may even respect when agencies push back: "I worked on a pitch recently where a major agency declined to pitch in a major market because they felt they couldn't compete on price," said the marketing procurement director for a global CPG advertiser. "I was surprised, and it was a bit inconvenient for us, but ultimately I respected their honesty — and they saved their people a lot of work for likely little reward."
This marketer said price guarantees are still useful criteria to judge an agency's ability to buy digital but insisted the primary focus should be on the effectiveness of that media. "Pitch consultants continue to struggle in this area," said the marketing procurement director, who is part of a broader push at the advertiser to take both pitch management and media management in-house.
"The KPIs on which we judge agency performance in online clearly need to include price, but should be much broader and encompass how well that agency fits with our strategic priorities such as reach versus quality, viewability or value chain transparency," said the marketing procurement director. "I have yet to see a structured approach to this from pitch consultants that doesn't ignore pricing but enables comparison on these broader 'softer' metrics."
New models
Advertisers continue to use price guarantees to award media agencies because the cost of media is easier to determine than its effectiveness. Absolut, BT and L'Oreal have all tried to adopt newer ways of paying agencies in recent years. Whether it's driving sales, customer loyalty or selling a car, measuring the effectiveness of these outputs is still subjective, which makes it hard to see the value. Few advertisers and agencies can get to the balance of risk and reward.
When Volkswagen ran its media pitch in 2016, one agency on the account proposed a cost-per-car remuneration model, according to one executive on the pitch. The carmaker declined. It's hard for an advertiser to commit to outcome-based models like a cost per car when advertising is one of several factors that could impact sales, and subsequently hard to attribute a value to it. Scrapping the more traditional commission-based remuneration models like price guarantees is not a simple process.
"There is often a tension in media agency reviews between strategic marketing objectives and the need to demonstrate efficiencies," said Nick Manning, svp at consulting business MediaLink. "Bluntly put, marketing wants innovation, and procurement wants lower costs for the same media. Digital has to be handled differently. It's about effectiveness and value, not price, and performance has to be tracked differently. You can't benchmark digital in the same way as TV."
https://digiday.com/?p=321769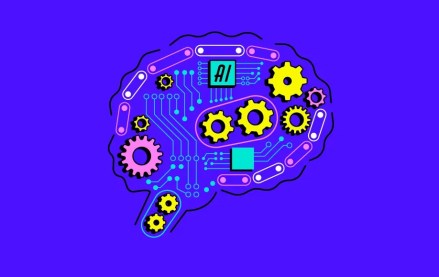 December 11, 2023 • 5 min read
As Google and Meta roll out new features, startups like Runway are finding new ways to compete for enterprise clients.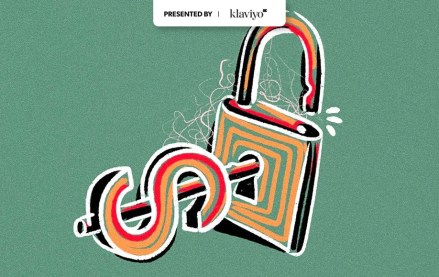 December 8, 2023 • 5 min read
Future plc's CFO Penny Ladkin-Brand announced on Thursday that she is stepping down, as the U.K.- based media company reported declining revenues and a new two-year investment plan to get back to growth.
December 7, 2023 • 13 min read
In this week's Media Briefing, publishing executives share how the task forces they created earlier this year to oversee generative AI guidelines and initiatives have expanded to include more people across their organizations.