One night last month a group of stylish young literary types gathered for a reading at KGB Bar in Manhattan's East Village for its True Story Series, a weekly literary event that draws on different types of media to redefine the boundaries of nonfiction.
The readers, however, weren't your typical MFA wonks: Porn star Stoya was on hand, for example, to read some high-minded smut. Former dominatrix Elise Peterson, poet Tommy "Teebs" Pico, and others took to the podium, too. All were contributors to — or friends of — Adult, a contemporary sex magazine that released its second issue in August. It chronicles "contemporary erotics and experiences — according to our distributor," Adult's features editor, Raillan Brooks, told the crowd. More informally, he said, "We're interested in where the blood is."
The blood, it seems, can be found in the pages of a print magazine. The current issue of Adult clocks in at 144 colorful, fastidiously designed pages, replete with writing, photography, painting, comics and interviews on the topic of sex, desire and identity.
What it's not replete with is advertising: There are just five full-page ads out of the 144, all from organizations that are affiliated with Adult: The New Inquiry, where Prickett is a contributing editor; American Two Shot, the Soho gallery and coffee shop where the second issue launched; Black & Black, the digital agency that designed its website, which launched in April this year. But Sarah Nicole Prickett, the co-founder and editor-in-chief, said that the print magazine takes precedence over any digital presence.
It's "a magazine that you can take to bed," she said in an interview with The Cut.
Business and pleasure in the Adult world, apparently don't mix. The magazine was launched in October 2013 by Prickett and Berkeley Poole, the magazine's creative director; the second issue appeared in August. The total circulation for both issues has been small — about 10,000 — but it has garnered accolades from New York Magazine, Vogue and The Paris Review, ranking on Dazed Digital's Dazed 100, and distribution in London's Tate Modern and Bookmarc, Marc Jacobs' bookstore.
Adult is an homage to "the golden age of American softcore pornography and eroticism," said Prickett, citing magazines like Kathy Keeton's Viva, Leonard Koren's WET and others. "I thought about the social conditions that made [them] possible, and I thought we might be due for a bit of a revival," she told Digiday.
There's nothing niche about listening to women's sexual experiences either, said Cindy Gallop, founder of MakeLoveNotPorn and a former top executive at ad agency BBH. "There is a huge amount of money to be made in taking women seriously," she said, pointing to the runaway success of E.L. James' "50 Shades of Grey."
"Adult," but not exactly grown-up
But while it's making waves, Adult isn't making money, according to its founder. On the face of it, the Adult attitude to monetization is flippant: The magazine's back cover — premium ad space since time immemorial — features a phony ad for a Necrocard, a prank product from the Neoist Alliance, an early-'90s surrealist outfit of Canadian media experimentalists.
Even the site designed without ads in mind. Prickett admits that the site would have to change significantly to accommodate ads that bring in revenue, "but we're not talking about that so much right now."
The lack of advertising, while impractical, hints at Prickett's wariness of money. "Too much money too early has ruined too many promising publications," she said. "It's so much more important to me to figure out what the magazine is, what do we believe in, who are we, who the team is." Only when this is in place will the avenues of outside monetization open.
She and her husband put their own money toward publishing the magazine. Adult doesn't sell subscriptions, so interested parties must purchase it when it comes out. At $20 a copy, it's not exactly part of the average person's media budget. Still, by Nov. 13, the second issue had sold out. Adult sells merchandise, too, but not much of it: $15 keychains in red or blue engraved with phrases like "DEAD 4 U" and "SURREAL WOMEN HAVE CURVES."
Contributors to Adult are paid but only if their work is in the print magazine, with rates depending on the type of work they submit. "You can't not pay someone," Prickett told Riveter Magazine in the context of paying photographers in March 2014. To be clear, Prickett is not above monetization. What Adult is and becomes takes precedence right now. (A third issue, to launch in spring 2015, is already in the works.)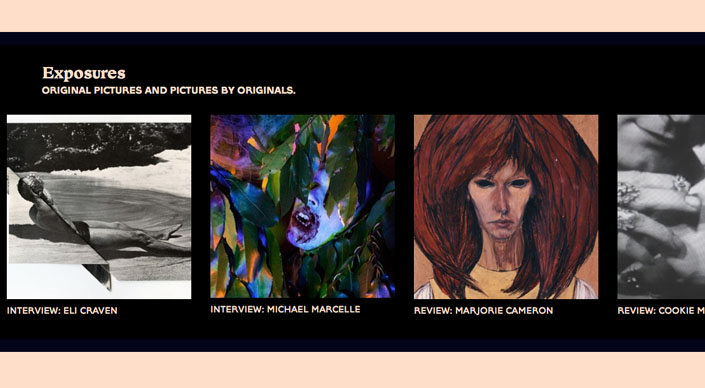 Aspiration as inspiration
Prickett got the idea for Adult during Christmas 2012. "I believe the inspiration to be a mix of watching movies, '60s-'70s femme-centric movies on Netflix" and Susan Sontag's idea of an "erotics, not a hermeneutics, of experience." She was tired of this "hyper-analytical, data-driven" journalism, where "statistics are the new objectivity, the old objectivity having failed" and founded Adult as a way to go back to "something in which the writer risked, and felt, and just tried to reconcile thinking and feeling." Don't expect Nate Silver to contribute any time soon.
Despite its ostensible sexiness, Adult links sexual experience not to titillation but to a developmental milestone. "One of the meanings of the very obvious title 'Adult' is that it's aspirational for early-'20s, even late-'20s members of my demographic — I guess you could call them millennials — who are not really sure how to be an adult now," Prickett explained. To this end, many of the subjects of Adult's interviews and profiles are older women, and some men: dancer Barbara Browning, social media theorist danah boyd, transgender activist Janet Mock, actor Udo Kier. "Adult of the Week" features a "grown-up we trust," who answers 21 questions about themselves, in the style of the Proust Questionnaire.
The launch of the spring issue shows that Adult has legs — it just wants to find them before it leaps. Like the 20-somethings she describes as her readers, Prickett is hopeful, but cautious: "I just don't want anyone to tell us who we are before we have a really good idea about ourselves."
https://digiday.com/?p=98492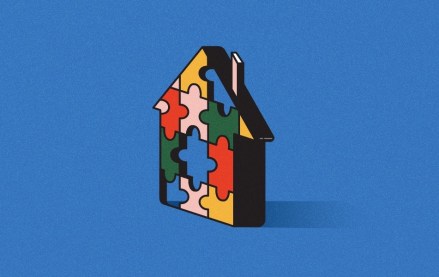 September 22, 2023 • 4 min read
Apartment Therapy's president Riva Syrop took the stage at the Digiday Publishing Summit to discuss the convergence of commerce and sponsorship revenue within its Small/Cool event.
September 22, 2023 • 4 min read
Media execs took stage at the Digiday Publishing Summit to discuss the growing importance of ROI in ad campaigns this year.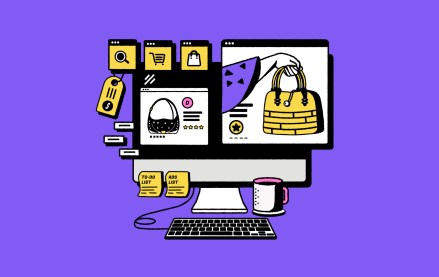 September 22, 2023 • 4 min read
CEO Satya Nadella said AI assistants will be as ubiquitous as PCs and will help users navigate across apps, operating systems and devices.