The great unbundling: Why some high-priced strategic ad tech deals could unravel
October 10, 2019 • 6 min read
The ad tech M&A market was abuzz in the middle of this decade as a wave of strategic buyers, from telecommunications companies to publishers, swooped in to pick up assets in the hope of programmatically supercharging their data and content. But now some of those deals look set to unravel.
Altice has considered flipping Teads. RTL is rejiggering its ad tech business and reviewing its full ownership of SpotX. And News Corp's News UK hired a bank to oversee an auction process for video ad platform Unruly.
With an economic downturn looming, ad tech experts said they foresee further similar announcements on the horizon as cable companies, broadcasters and publishers assess which of their valuable assets they can flip in order to pay down debt before a recession hits.
Anxiety is running high within ad tech right now. Among the laundry list of concerns: the new California privacy regulation, the ICO's decision on whether real-time bidding can legally continue in its current form under the European General Data Protection Regulation, increased moves from browsers to tighten user privacy, and the perennial Google-Facebook duopoly.
Each acquirer has its own nuanced reason for reassessing its ad tech plays. But the recent moves suggest acquiring companies are rethinking whether wholly owning ad tech assets is a winning strategy.
Teads, SpotX and Unruly were never fully tucked into their parent companies. They primarily functioned as standalone units and continued to serve other publishers as well as their corporate owners. While there was lofty talk of mutual benefits when the deals were first announced, it's not clear those were fully realized and the assets could have more value elsewhere.
"I think the strategic rationale for those acquisitions was never clear," said Ratko Vidakovic, founder of ad tech consultancy AdProfs. "Aside from just owning the asset, what was the greater vision? To me, there was no obvious rhyme or reason why a Dutch telco, a European broadcaster and a media conglomerate would want to own any of these companies."
Ad tech platforms also don't have the "margin profile or [revenue] predictability" that larger subscription or pure-play software businesses have, said Sam Thompson, senior managing director in the media, marketing and enterprise technology division at advisory firm Progress Partners. That's a particular concern in a downturn, when ad spending tends to take a hit — though at least 2020 is an election year and ad companies, especially those operating in the TV space, are likely to see a revenue bump.
RTL-SpotX
RTL took full ownership of U.S. video ad platform SpotX in August 2017. At the time, the rationale for the deal was to help the Luxembourg-based broadcaster become a global "total video powerhouse," RTL said when announcing the deal. SpotX was to work with its European ad tech video unit Smartclip to create a platform for other broadcasters and premium publishers — as well as itself — to monetize their over-the-top content.
But while SpotX continued grew as a standalone independent platform, (and overall, RTL Group's ad tech revenue was up 40% to €67 million in the first half of the year) RTL has no U.S. broadcasting operations of its own.
RTL decided it needed a U.S. partner to invest in the platform, and in August 2019 said it was reviewing opportunities, which would likely see it downsize its stake in the business (but probably not sell it completely). From August, Mediengruppe RTL Deutschland took over the running of the company's European ad tech businesses under its Smartclip brand, aside from the U.K., which remains SpotX's European hub.
The decision on SpotX is likely to be announced before the year's end.
News UK-Unruly
News UK acquired Unruly in a deal worth around $90 million (plus up to a further $86 million in future, performance-related payments) in 2015. It gave Unruly, a U.K.-based video platform, exclusive access to sell outstream video ad inventory across News Corp titles. Outstream ads appear in articles but don't sit within publishers' video players — offering lucrative video ad dollars without having to create actual video content.
Unruly also continued to work with other publishers and offers a marketplace that connects both buyers and sellers to video inventory. All the company's three co-founders had stepped down from their operational positions at the company by 2018.
In August, Sky News first reported that News UK had hired an investment bank to oversee an auction for Unruly. The report said the publisher had received unsolicited inbound interest for a takeover of the U.K.-based ad tech company, which was confirmed by Digiday's sources.
News UK does not split out Unruly's financials. Unruly says on its website the company employs 350 people across 20 locations.
Altice-Teads
In June, French financial newspaper Les Echos reported Dutch telecommunications company Altice was looking to unload Teads, the France-based video ad tech firm it had acquired for just over $300 million in 2017.
Teads Executive Chairman Pierre Chappaz had previously said he was looking to arrange a leveraged buyout backed by U.S. private equity to take control of the company from Altice, Bloomberg reported. In July, Bloomberg also reported that three private equity firms had made bids for the video ad tech company, which could have valued it at north of $1 billion.
Two sources said the unicorn price tag put off some possible buyers.
In an emailed statement provided to Digiday, Chappaz said, "Altice is not selling Teads. Altice and Teads are always exploring our options concerning the optimization of our capital structure."
A Teads spokeswoman said the company is now at 830 people. Teads booked $430 million in gross revenue last year, and revenue growth this year is at 30%, the spokeswoman said.
Sources said more than $1 billion might be optimistic, given multiple revenue comparisons to other public companies in the space like Criteo (although Criteo is ironing out its own issues at the moment and its shares have dropped dramatically this year).
What's next
The recent ad tech unwinding and macro concerns aren't to say M&A in the space has slowed down. There were 67 ad tech deals in the first three quarters of this year, according to advisory firm Results International, which defines a deal as any transaction where a company takes at least a 40% stake in another. That was up on the 47 deals in the same period in 2018.
Where might some ad tech companies find new homes? Sources suggested private-equity firms are once again circling around ad tech outfits that are still growing. And ad tech companies working within the growing advanced TV space are seen as attractive assets.
The other traditional strategic buyers — other ad tech companies and media owners — are unlikely to have completely turned their backs either as they seek scale in a digital ad market dominated by Google and Facebook. Take the recent Taboola and Outbrain merger, which the companies positioned as a way to offer advertisers another scaled alternative to the duopoly.
"Most large companies tend to be very conservative in how they make decisions; at the same time, they want to pursue growth," said Brian Wieser, GroupM global president of business intelligence. "They often don't know the best way to find it, but something that tends to provide comfort is when you see other companies taking an action going in a certain direction."
"That tends to explain why you see a lot of multiple companies making similar choices," Wieser added.
https://digiday.com/?p=348742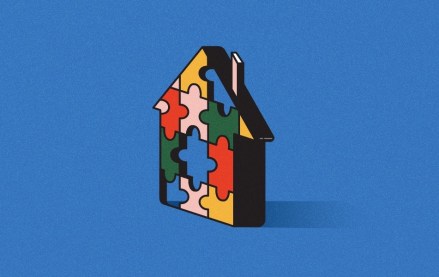 September 22, 2023 • 4 min read
Apartment Therapy's president Riva Syrop took the stage at the Digiday Publishing Summit to discuss the convergence of commerce and sponsorship revenue within its Small/Cool event.
September 22, 2023 • 4 min read
Media execs took stage at the Digiday Publishing Summit to discuss the growing importance of ROI in ad campaigns this year.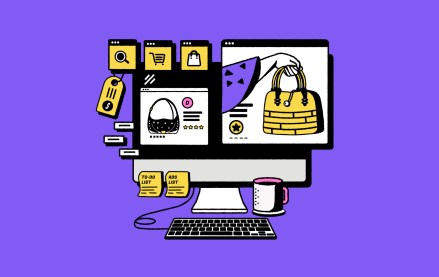 September 22, 2023 • 4 min read
CEO Satya Nadella said AI assistants will be as ubiquitous as PCs and will help users navigate across apps, operating systems and devices.