There was probably no hotter sector in 2011 than advertising technology. Google made waves with several moves; most significant was its $400 million purchase of supply-side platform AdMeld. The frothy trend of recent years will stretch into 2012, although there will be signs of a slow-motion winnowing of extraneous slots on the Luma Partners industry ecosystem slide. There will also be much more attention focused on bringing the wonders of programmatic buying to service brand advertisers, who up until now have turned their nose up at the exchange world.
Attribution Goes Up the Funnel
The Web has been gamed for far too long. The Internet ad system, incredibly, often rewards the last ad seen — or worse, the last click. This has doomed it to its current status as mostly a bastion of direct-response advertising. It has also given credit to a raft of middlemen that are adding little value to the ad system — and taking margin from the principals, publishers and agencies. That should change in 2012, as the industry gets serious about its Making Measurement Make Sense initiative. The effort, backed by the major trade associations, could reshape the landscape by harmonizing measurement across media in order to get brands more comfortable with the often woolly world of online advertising. First up: eliminating non-viewable impressions, which could slice off placements designed only to cadge some credit off the last-view/last-click standard.
Expect Gator 2.0
Industry stalwarts remember vividly the days of adware, when unscrupulous malware providers made a mint off invading people's computers. Those companies not only annoyed consumers, they also annoyed the government, which set out to wipe out the worst of actors. There could be a repeat of this in 2012, as the limits of behavioral advertising are tested by new providers. The industry's making progress on the self-regulatory front, but that doesn't mean the envelope won't be pushed further, particularly when it comes to social and mobile advertising. The uproar over Carrier IQ shows just how vulnerable the industry is to privacy quagmires over tracking, even if it's for benign reasons. Bottom line: The Wall Street Journal is unlikely to stop with its "What They Know" series.
Consolidation in slow-mo
There's a growing school of thought that the ad-tech world is far too crowded. By one count, some $4 billion was invested in digital ad systems from 2007-2010. But that doesn't mean we'll see dozens of companies go belly-up or sell at fire-sale prices. The fact is there's enough money sloshing around, and money in the bank, for most companies to keep on keeping on. There will be a winnowing of top players, however, in most categories, as marketers and agencies grow tired of navigating the thicket of point solutions and look for "one throat to choke."
Google gets competition
There are times where it seems that Google is alone among its peers in having a plan when it comes to the advertising infrastructure. Google's plan is pretty simple: own it. While Microsoft and Yahoo have dithered, Google has gone about assembling an end-to-end system. That's made many an agency and publisher nervous, but there will be alternatives to Google's hegemony that emerge in 2012. Adobe is a sure-fire bet to continue its march to establish itself as a credible Not Google. That's not all. Don't be surprised to see major moves from IBM, Akamai and even Amazon as these companies look to get in on the sharp growth curve digital ad buying is experiencing.
Publishers take charge
Publishers, for good reasons, have viewed programmatic buying warily. The ad network era siphoned off lots of revenue from publishers who were caught unawares. The rise of exchanges theoretically was meant to alleviate that. And yet many demand-side platforms looked like little more than gussied-up ad networks. This year the trend among brand publishers was the private exchange. Expect more to join this movement. On the larger side, publishers will follow suit with Yahoo and move aggressively to cut out the middlemen, whether DSP or network, that have for too long stood between them and their ultimate customers. Publishers will also crack down on stray pixels on their sites and develop iron-clad data policies that keep out the ad tech riffraff.
https://digiday.com/?p=239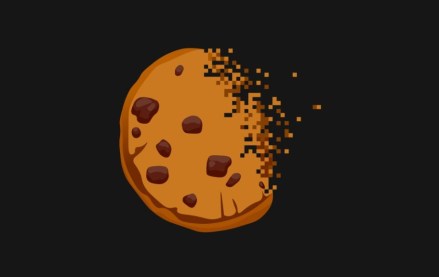 September 25, 2023 • 1 min read
During the Digiday Publishing Summit, execs from companies including Condé Nast, Dotdash Meredith and Thomson Reuters assessed the industry's readiness.
September 25, 2023 • 5 min read
Publishing executives shared their honest and unfettered opinions on the rise of generative artificial intelligence technology and its impact on traffic, IP protections, content production and jobs at the Digiday Publishing Summit last week.
September 25, 2023 • 5 min read
Here is A sampling of other AI-related news from last week.