Ad-blocking growth is 'contained' but UK publishers lose nearly £1 million a year
U.K. publishers continue to hemorrhage revenue to ad blocking, despite the fact that ad blocking rate growth has steadied, according to a report from the Association of Online Publishers, shared exclusively with Digiday.
The Association for Online Publishers, which counts Condé Nast, ESI Media, Global, the Guardian and Dennis among its members, has audited the ad-block rates for 11 of its members over the last three years. The results revealed rates on desktop have dropped while mobile has grown, albeit at a much smaller scale. But the potential revenue lost overall has also grown — a reminder that while ad blocking has dropped down on the list of pressing concerns, the problem should still be front of mind.
In the last three months of 2018, the average number of blocked ad impressions decreased slightly to 10.2%, compared to 12.8% in 2016 when rates were at their highest. Looking specifically at desktop, blocked impressions have fallen slightly to 21.6%, 22.5% during the previous three months. Mobile is still growing but from a small base. Currently, 2.4% impressions are blocked, per AOP, compared to 0.4% in 2016.
Despite this, the amount of lost revenue is increasing as the number of total impressions publishers serve has risen. The AOP estimates that the median annual publisher loss is nearly £950,000 ($1.2 million) in revenue due to blocked ad impressions. Across all 11 members audited, this totals nearly £18.4 million ($23.9 million), up from £10.9 million ($14.2 million) in 2016.
However, set in the context of publisher growing revenues overall, and the overall increase in total impressions served, this slight increase is to be expected, according to Richard Reeves, managing director at the AOP. "The threat of ad blocking is being contained and understood rather than solved, and you need information to do that," said Reeves.
Three years ago, the fear around ad blocking was far more pronounced. At the time, publishers struggled to grasp the impact or scale of the problem. The AOP's audit examines the effect to publisher bottom lines, rather than the potential publisher impact that studies on how many people install ad blockers would have. For instance, one study from firm Visual Objects that surveyed 500 ad block users found that 60% of them whitelist sites, leaving publisher revenue intact but tells a different story about user intention.
For the most part, intrusive ad formats have been filtered out by platforms paired with publishers understanding they can improve user experience to offset people blocking ads. "I'm heartened to see the impressions being blocked is this low," Reeves added.  
Display ad revenue across AOP publishers grew by 8.5% in 2018, according to Reeves. The Interactive Advertising Bureau and PwC announced at the end of April that U.K. advertisers spent £13.4 billion ($17.4 billion) on digital advertising in 2018, a 15% year-on-year increase. The IAB figures include growth on spend on platforms like Facebook and Google, and so is higher than the AOP's.
"We have to remain focused on the situation occurring in mobile use," said Reeves. Three years ago, the panic around a potentially crippling growth in mobile ad block rates didn't fully materialize. Although Reeves is aware of not reading too much into the growth in mobile ad block rates, more growth is still expected but not to the same extent as on desktop.
"We've absolutely seen an increase in mobile ad-block rates over the last year," said Nick Flood, managing director, Dennis Digital. "These are now in the very small single-digit area, and I predict this will continue to grow as consumption habits continue to shift to mobile."
Methods of measuring ad blocking have improved as blocking ads and the different units have become more sophisticated and broadened out beyond just display ads.
Primarily though, post-GDPR publishers have been on a steep learning curve about the importance of managing their relationship with the user, the value of their first-party data and how this informs style, tone, execution and consent strings.
"The ad-blocking conversation has been absorbed into the larger consent conversation," said Reeves. "It still needs to be front of mind, but publishers are required by law to be more explicit with data gathering and activity, the function and delivery of ads and the purpose in which they're served."
https://digiday.com/?p=333364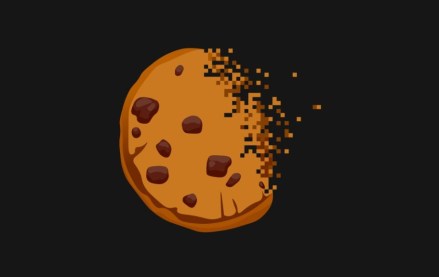 September 25, 2023 • 1 min read
During the Digiday Publishing Summit, execs from companies including Condé Nast, Dotdash Meredith and Thomson Reuters assessed the industry's readiness.
September 25, 2023 • 5 min read
Publishing executives shared their honest and unfettered opinions on the rise of generative artificial intelligence technology and its impact on traffic, IP protections, content production and jobs at the Digiday Publishing Summit last week.
September 25, 2023 • 5 min read
Here is A sampling of other AI-related news from last week.