Ad blocking app makers are finding that they can make plenty of money depriving publishers of theirs.
Crystal was an early winner in the iOS ad blocker gold rush. Since its launch in mid-September, the app has shot to the top Apple's paid-app charts, netting over 200,000 downloads and earning U.K.-based developer Dean Murphy over $167,000, according to Apptopia, which tracks app-store data. Crystal also made headlines last month when Murphy started working with AdBlock Plus maker Eyeo to let big advertisers pay to whitelist their ads within Crystal, earning Murphy a "modest" fee.
We spoke to Murphy about why he built Crystal, the not-so-surprising reasons people run ad blockers and why he doesn't think schemes like Eyeo's "Acceptable Ads" are extortion rackets for publishers.
Arment had a moral crisis before deciding take Peace down and give people their money back. Have you had those hesitations with Crystal?
At first, I was thinking morally if I should make it, or if I should keep it private. But then I saw what publishers and ad tech companies were putting onto the Internet and making Web pages load four times slower. So I thought, "They've got a moral line that they're crossing, so I'm happy to do my part to help prevent heavily obtrusive advertising from being used.
What's your actual motivation?
My whole stance is I just care more about page performance. I'm not against ads in general — it's just when there are multiple ads per page and that make pages slower or use up 50 percent more of your data. That's been the tipping point.
You polled Crystal users on why they use the app. I thought it was interesting that people said they were more concerned with how annoying ads can be, not the privacy and tracking side of things.
I'm not that bothered by that either, because the data that the ad networks capture is quite minimal. I thought a lot more people would be concerned about that, especially after recent stuff in the news about privacy.
I wonder how much of this early interest matters in the long term. Crystal is all the way down to 107th in the App Store rankings. Purify is 23rd.
It's kind of dying down. It was a very new technology at the time and the way the App Store works is that a lot of downloads in a small amount of time shoots you up to the top.
Was the initial success all marketing? Crystal was mocked for taking Twitter ads out. You didn't find anything ironic about that?
A little bit. I just thought I'd try it to see how it would work. Funny enough, a lot of people shared it around, and I found that quite funny because that was getting its name out more than the ad itself. In the end, it wasn't that successful based on how much money I put in.
Yes, and @ElonMusk drives a Volkswagen diesel. pic.twitter.com/E3MnFDDKzG

— Niv Dror (@Nivo0o0) September 25, 2015
You also took some heat for working with Eyeo to let advertisers pay to get their ads whitelisted in Crystal. Doesn't that defeat the purpose of an ad blocker?
When I ran that survey, around 50 percent of people said they didn't mind ads that meet an acceptable criteria. Also, I haven't got the resources behind me to make deals with publishers and advertisers myself. I want to provide publishers with monetization options, and I want to block the ads that are the most resource-intensive.
So you don't see it as extortion?
No, I don't. If it really was extortion, I don't think the big companies would stand for it and pay them. Google is often mentioned in the press as one of the program's members. I don't think they'd stand for extortion, given the size of their company.
What about on the user side? Some people were upset because they thought they bought Crystal to get rid of all ads, not just some of them. Are a lot of them asking for their money back?
Not really. Out of all the customers, a very small, vocal minority have gotten in touch. The majority of them, I've shown by blog post and explained how it all works. A lot of people don't understand that this is an optional feature, they don't have to use it when it comes out. It's not even out yet.
Do you think any of this would be easier if Crystal was free?
Possibly, but if it was free, I literally wouldn't have the time to invest into it. I have a wife and two kids and a full-time job, so I started it in my spare time, a few hours every night over the summer. Now, I've been able to quit my job and work on it full time and focus on it, which is brilliant.
https://digiday.com/?p=140095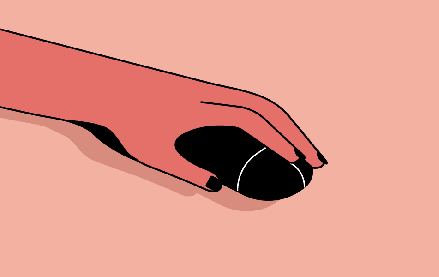 December 1, 2023 • 3 min read
People claim that the role of chief diversity officer is vanishing. However, AI is booming, and the CDO can help ensure responsible AI.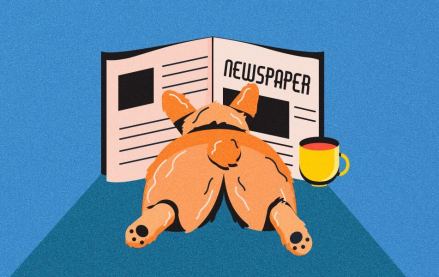 November 30, 2023 • 4 min read
Digiday+ Research found that publishers' programmatic ad revenue didn't quite live up to expectations this year, but they still see it as a growth area.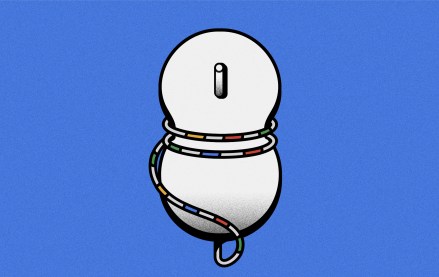 November 30, 2023 • 13 min read
For a couple of publishers, referrals from Google are down upwards of 60%.