ABC News' Colby Smith: Follow the audience to grow digital, social reach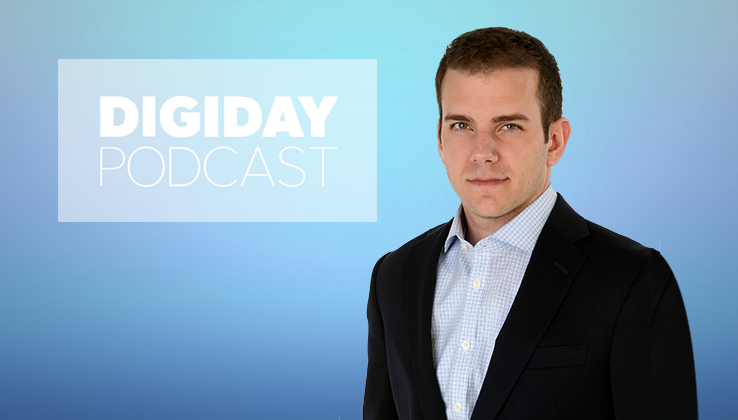 Subscribe: iTunes | Stitcher | RSS
The answer to digital and social audience growth challenges for Colby Smith, vp of ABC News Digital, is to follow the audience. Since adopting this approach two years ago, the news network's digital division has produced content across all major social and digital platforms and seen convincing results.
"The reach has gone on steroids since we adopted this approach," said Smith on this week's Digiday Podcast. "Our video traffic has grown four times in the last two years, and the business has grown alongside."
ABC's challenge now lies in evolving content production as platforms change their format demands. Below are highlights from the conversation, edited for clarity.
Content must feel organic to the platform
"The stories that resonate the most with the audience are in formats most native to the platforms. We have to tell a single story in different ways and voices for different platforms to make it feel organic. The more native the content feels, the higher the engagement, the more time people are spending with our brands."
Roku is growing faster than social media
"In terms of [growth percentage], though, OTT, our Roku platform, is the fastest-growing platform. It's growing faster than what we're seeing on social media. It's also the place where we try to take a big swing in terms of experimenting with a new format. These also get the most critical acclaim for us, which helps in the discovery. OTT and these video services and aggregators is the place to be for long-form programming, which is our bread and butter."
YouTube and Facebook occupy separate content-consumption spaces
"Viewers go to YouTube for different reasons than they go to Facebook. Typically, they're in catch-up mode [on YouTube] because they heard about something, or they want to discover content blindly. They're sitting down. Their average engagement is something like 16 minutes a session, which is quite a few multiples higher than the engagement on Facebook. If it's breaking news, people are more likely to learn about it on the go and consuming it on their mobile phones, so it's probably going to be Facebook or Twitter. Whereas a scheduled event like a royal wedding, an election or a solar eclipse [will be on] YouTube."
Live TV on digital has legs
"Not much has changed for us on YouTube, with the exception on live. We're not doing special reports for TV and putting them on digital platforms. We're trying to produce live event coverage natively for the platform. We built some proprietary technology that lets us simulcast on all live platforms. Everything we stream is out on YouTube Live, Facebook Live, Periscope, Twitter. If we're producing digital-first live coverage, then we want it everywhere."
The number of formats is continuously growing
"Now, they're [Facebook] creating a new video format. So now, we have to do two [formats]. It gets to the root of the problem. Today, we're talking about 10 formats; a year from now, we'll be talking about 20 formats. It really helps to have video as a part of your DNA. [Video journalism] is where the innovation is happening."
https://digiday.com/?p=251886