A Publisher Private-Exchange Believer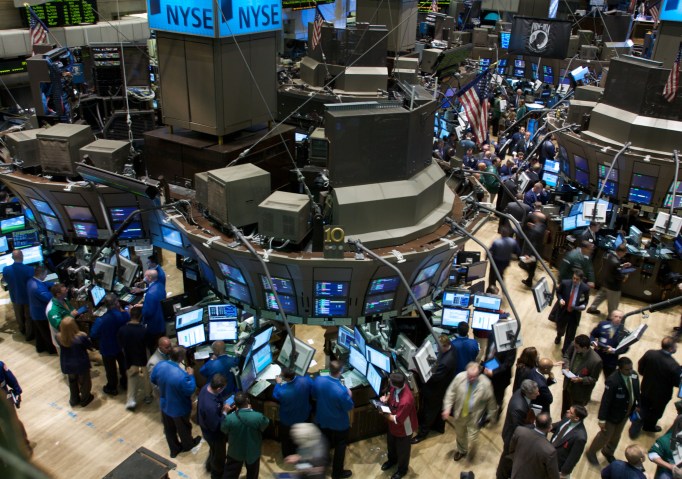 The jury's still out on value of private exchanges for publishers, and some argue they've failed to deliver on their promise to more successfully streamline and monetize the sale of non-guaranteed inventory.
For most publishers, they still represent little more than clearing houses for unsold, non-premium inventory, alongside a range of other channels such as networks and public exchanges. That's a far cry from the automated direct-sales relationships they promised to facilitate.
You have read the maximum number of free articles.
Digiday
+

Membership

Subscribe now for access to unlimited Digiday content, premium research reports, exclusive newsletters, invitations to member-only events and more.
This content is available exclusively to Digiday+ members.
Digiday
+

Membership

Subscribe now for access to unlimited Digiday content, premium research reports, exclusive newsletters, invitations to member-only events and more.
Anyone who claims to be getting rich from private exchanges is lying, according to Mike Moreau, vp of digital at Gatehouse Media, but there is an upside to be garnered from the channel if it's implemented correctly. The trick, he said, is to clearly demonstrate value to agencies and buyers by making quality inventory available on an exclusive basis.
"We took all our above-the-fold inventory that wasn't sold direct and decided to put it into the private exchange rather than making it available in a million different places. That message resonated with the DSPs and trading desks; once they hear they can't buy above the fold anywhere else, they're very interested in accessing it."
Advertisement
Despite the fact the exchange technology helps automate the actual purchasing of Gatehouse's media, Moreau placed emphasis on the importance of retaining direct human relationships with buyers. That, he said, is essential for communicating the value of its inventory, even though it's being traded automatically. It has staff dedicated to selling its private-exchange offerings while focusing on the quality of its content. It's not just about direct response and data targeting; it's about demonstrating demos and audience quality, too.
"This is still very much a relationship play. We still have people sitting down and talking down face to face. You can't ever lose that connection if you want to really sell the value of a site."
According to Moreau, that approach is working. Every month Gatehouse is striking more and more demand-side deals and getting ever closer to its goal of pulling its inventory from networks and third-party sales reps entirely. That said, it still passes unsold impressions to its network partner Casale Media if they don't clear through its exchange — which is also powered by Casale.
Moreau said it doesn't see much channel conflict there, though, since Casale sees margins through both channels. "We don't think they're selling around us. They're incentivized to see the exchange succeed, too. We don't have enough demand at this point to shut off all other demand sources, but this is the most controlled method we could come up with whilst continuing to grow our revenues. This is the best balance."
Advertisement
Gatehouse's private exchange launched officially in December under the brand Adhance Media. As well as it own inventory, it's letting third-party publishers participate, too, to help add scale for buyers.
For Gatehouse specifically, 20 percent of its above-the-fold impressions are now cleared through private exchange deals, whereas most publishers still work with rep firms or networks to sell that kind of inventory. By 2013, the company hopes to sell the majority of its non-guaranteed inventory through its exchange.
"I think we're approaching it differently than others," Moreau said. "There are extremes out there where publishers are either opening up and letting too many people in, or cutting off networks completely and taking a hit on revenue. We're slowly shutting off network partners, but at this point, we have to balance it."
Ultimately, even if the private-exchange model fails to progress from where it is today, Moreau said he'd be happy with the way the model has performed for his company. "If it stays where it is now, it's still a nice incremental revenue stream. It's been worthwhile."
Advertisement
Sign up to get the day's top stories at 6am eastern.