Data management platform Red Aril's CEO, Jim Soss, believes "data is one of the most valuable—and most underutilized—asset in the digital ecosystem today." But as data crazy as everyone is, no one can say they fully access, manage and optimize it. It's the audience optimization piece they think is missing from the DMS world, and they've set about figuring out how to access and collect every possible piece of data – public and private – and translate that into something marketers can use in their day jobs. The former vp of multichannel marketing services at Acxiom talks about the crowded data-management space, why publishers struggle controlling audience data, and what's in store on the privacy front.
Does the world need another data management option?
The world might not need another acronym, but publishers, marketers and advertisers need a sophisticated, scalable way to gain control of their volumes of data and transform it into a strategic advantage across digital channels. Red Aril is a pure-play, data management and audience optimization platform company. We focus all of our resources on a dedicated purpose and serve our clients with absolutely no conflicts of interests. Our solution leverages our clients' complete data portfolio – public, private, online, offline, first-party, second-party and third-party data – expressly for their benefit. Our platform functionality includes the ability to collect, protect, model and transform data into optimized audience profiles that easily integrate into the broader marketing and advertising ecosystem. That includes ad servers, demand side platforms, ad exchanges, ad networks…. even content management systems.
Why is it so hard for publishers in particular to manage and mine their audience data? 
It's a good question. Publishers coming from a print tradition are excellent database marketers. The issue is one of type and volume of data. Digital data volume is doubling roughly every 18 months. How do I make sense of all that data and make it actionable in real-time channels? How do I match my offline data with my online data to build a granular understanding of my audience? How do I best integrate that data into other systems? How do I create broader publisher alliances around data? How do I know what third-party data to buy to fill in the gaps?  How do I measure the returns I'm getting on third-party data? How do I measure the performance of that data and optimize it based on performance? These are the questions our clients ask and that we are addressing.
Is the move to DSPs a net positive to publishers?
For some publishers, exchanges and DSPs create a market for their lower-end inventory by matching it up with generic, third-party data and meeting advertisers' demand for audience targeting. But if that's all they do, publishers are missing the bigger opportunity. Audience matters, and media matters. Publishers are in position to control both sides of their value proposition. They can deliver a unique solution, well beyond DSPs, in the delivery of media and audience data together. It is important to highlight that the quality of both media and data are important and visibly affect campaign performance. Strategic publishers don't allow their data to be used in the broader ecosystem out of their control.  They seek to extend their data advantage through partnerships with other publishers. So clearly, there is an opportunity to create a competitive advantage that goes well beyond the DSP or integration of generic third-party sources.
What's the major pain point for publishers that you think won't be a problem a year from now? 
Today, publishers are still trying to answer basic questions about their audience in order to answer advertisers' requests. A year from now, they'll have a much deeper insight into their own audiences by leveraging their entire data portfolio. Many companies are discussing DMP-like services with different levels of technology, maturity and openness. A big challenge, and opportunity, for us is to help the market separate talk vs. actual technology. We're working to validate Red Aril's DMP performance with case studies from our customers and clearly demonstrate the value of a proven, pure-play DMP.
What can you do for publishers that their own privacy policy can't? 
The Red Aril DMP helps our publisher clients with privacy in two key ways. First, we put them more in control of their data, so that they, not third parties, own their data and profiles and decide who has access to them. Second, we help them manage, and become less reliant, on third-party data. Third-party data tracking is the target of the FTC's proposed Do Not Track list, which could affect supply and cost of that data. Our DMP helps sites gather and use first-party data from their visitors more effectively, and it helps sites that buy third-party data understand its value more precisely.  Red Aril respects the privacy of consumers. At no time is personally identifiable information associated with any of our data practices.
https://digiday.com/?p=3594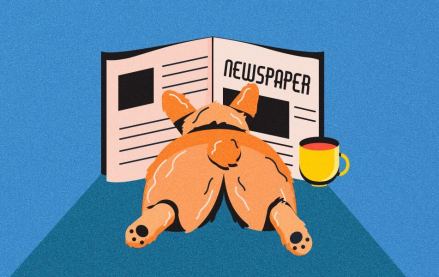 November 30, 2023 • 4 min read
Digiday+ Research found that publishers' programmatic ad revenue didn't quite live up to expectations this year, but they still see it as a growth area.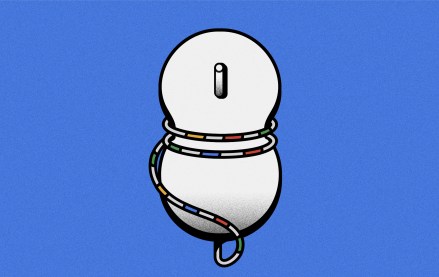 November 30, 2023 • 13 min read
For a couple of publishers, referrals from Google are down upwards of 60%.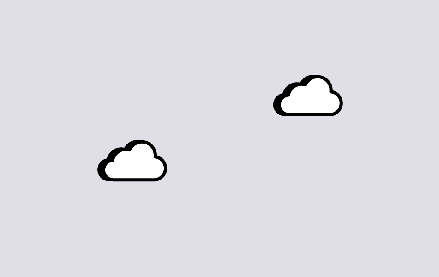 November 29, 2023 • 6 min read
Reducing carbon emissions from the digital ad ecosystem is an important priority, but various players are skeptical that much can — and is — being done to practice sustainability.