Flipboard co-founder and CEO Mike McCue is a Silicon Valley veteran now leading the change in reinventing the magazine for the iPad era. The New York Times recently charted the
connections among the major players in Silicon Valley
. One of the constellations swirled around McCue, a veteran Valley entrepreneur who also sits on the board of Twitter. For a person steeped in the Valley, McCue is preaching a lot about beauty. He spoke to DIGIDAY about his quest to marry the beauty (and context) of magazines with the real-time nature of social networks. With Flipboard, McCue predicts publishers will be able to charge up to 15 times what they're getting for banner ads online.
What's a social magazine?
In our view, it's all the content your friends are sharing with you across a range of social networks, presented and contextualized in the same way content in a magazine is. It's about being able to understand what's going on in your social network more readily through better prioritization of information and better presentation. It's the ability to not just look at that stuff but comment, share and like it. It's being able to post a photo to Instagram and being able to comment on it. It's a way of using your social network in aggregate. Magazines are all about presenting information that is a contextualized view of news that's happened in the last week or month. Social networks are more about information your friends are sharing — photos, status updates and links. We thought there was an opportunity to bring the tried and true principals of print magazines to help people make sense of their social networks. There's too much information now. There's a tremendous amount of information shared on social networks, just like there's a lot of things happening in the world that magazines helped contextualized. It's a long-term vision. We haven't nailed that but we've made some good steps toward that.
What do you think of publishers first efforts on the iPad?
It's a very early start. We're not even a year in to these apps yet. It's still very early days. There are a lot of things that can be improved with these experiences. One of the thing that's terrific is they maintain a high level of fidelity to the content. I really like Wired, Time and The Economist. They maintain the same level of beauty of print. There's a penalty in respect to the size of the downloads and how real time the information is. There's a bit of cognitive dissonance. People expect that news to be real time. Buying a magazine in paper you give it credit that it was published a few days ago. You know what you're getting. When it's electronic you want that information to be live and real time. Finding the balance between live real time information and context and perspective in news is a really tricky thing. It's one of the reasons we've been working with magazine publishers directly. In addition to highly polished weekly and monthly editions that will always have value, there's a need to make the information on their website, which is real time, look as beautiful as the magazine.
Why has the desktop web mostly failed at attracting the proportional share of brand budgets to the amount of time spent?
Look at any web page and the amount of screen real estate allocated to the  article is at best 50 percent. What that means is there's no room for the content to breathe. It also means there's no room for the advertising to breathe. Everyone is trying to accomplish these different things on one screen: site navigation, related links, comments. It's impossible to build a beautiful experience when you're trying to do all that. You have to make tradeoff. There can be a dramatic design facelift to try to improve how that content looks, how people navigate it, and how advertisers present themselves in that content. The iPad creates the opportunity to do that. What we're trying to do is help publishers take their web content they're monetizing with web banners and make that beautiful. Put in beautiful typefaces, photos and layouts — and monetize that content with full-page, print-like advertising instead of banners.
As an aggregator, won't Flipboard come in conflict with publishers?
We want to deliver more audience to publishers and make their content look far more beautiful and help them monetize their content like in print, which has 10 times better economics [than the web]. We have a platform that enables them to do that. We've been working with them to help them convert their web content to beautiful magazine content. They sell their own ads against that content. This is something that's a no-brainer for them. It's very hard from a platform point of view. It takes focus to build a product that's about helping publishers and users. We can drive a lot of audience. They get the benefit of making their content look better. We give them the benefit of having an increased audience. We help them take their content and inject it into the social stream. We'll work with them on Twitter accounts. Help them increase followers for the account, build Twitter lists. It's an encompassing approach, very consultative. We think it's great for them and for users. Part of the conversation is you have content packaged in magazines, you have other content on the web that's posted regularly every day, then you have other content on Twitter –how do we help users make sense of all that and make that all feel very real time, alive and fresh? Look at the Sports Illustrated Swimsuit Edition. We wanted to create a social phenomenon around that on Flipboard. We created a Twitter list of all the models, producers and photographers who put that together. You can follow them on Flipboard. They're posting all kinds of interesting stuff. It's not just the Swimsuit Edition. It's elements of that content mixed in with real-time content. That's what makes for an interesting reading experience.
How will you make money? Is it a you-sell-we-sell model?
Our model is still evolving. What I can tell for sure is we're going to monetize in a way that's going to be very friendly to the publishers. We're just getting to the point where the publishers can sell full-page ads against their content on Flipboard. We take a revenue split. They can charge 10-15 times more for those ads than banner ads on the web. These are full-page beautiful ads.
https://digiday.com/?p=5523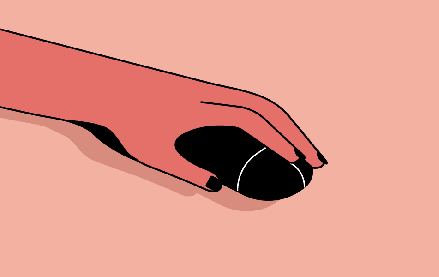 December 1, 2023 • 3 min read
People claim that the role of chief diversity officer is vanishing. However, AI is booming, and the CDO can help ensure responsible AI.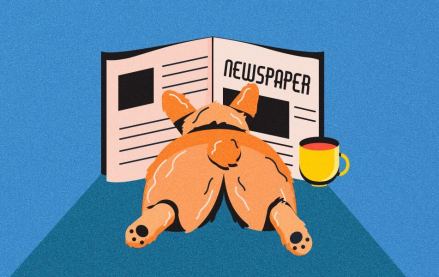 November 30, 2023 • 4 min read
Digiday+ Research found that publishers' programmatic ad revenue didn't quite live up to expectations this year, but they still see it as a growth area.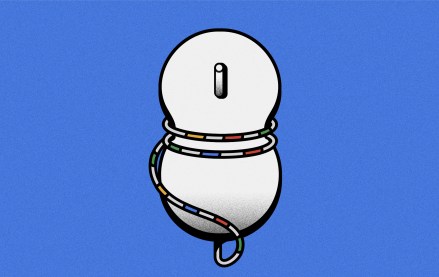 November 30, 2023 • 13 min read
For a couple of publishers, referrals from Google are down upwards of 60%.