Twitch is the video juggernaut that boasts 100 million visitors a month coming to watch others playing video games.
For video game marketers, the Amazon-owned property is a no-brainer. Increasingly, non-gaming brands on the hunt for Twitch's overwhelmingly young male user base are finding ways to integrate their messages into the platform beyond the standard pre-roll.
Here are four ways brands like Jack Link's, Totino's and Geico are using the live streaming platform:
Sponsored broadcasts with top gamers
For its "Hangry Moments" campaign, Jack Link's sponsored three Twitch broadcasters — IIJeriichoII (787,000 followers), Ellohime (358,000 followers) and GassyMexican (602,000 followers) — to broadcast six two-hour gaming marathons. These three Twitch stars are "notoriously salty," according to Kevin Papacek, director of marketing for Jack Link's, and were an ideal fit for the brand, which paid them to take a "hangry break" during their broadcasts to eat some jerky and retell the story of their biggest gaming meltdowns.
"These influencers even asked some of their viewers what happens when they get 'hangry' and had this two-way conversation," said Papacek. "It was natural to the platform."
Sponsored gaming competitions
Beyond individual broadcasts, brands are also sponsoring entire eSports competitions. On Oct. 17, Geico presented an hours-long competition among four big Twitch broadcasters who battled it out for a prize pool of up to $5,000.
Totino's went even further by integrating its brand into one of Twitch's newest programs, the "Esports Championship Series." As part of its "Live Free, Couch Hard" campaign, Totino's was the title sponsor for five eSports championship events broadcast by Twitch over the course of five weeks: the Capcom Pro Tour, the ESL One Dota 2, which sold out the theater at Madison Square Garden, the Hearthstone World Championship, Heroes of the Storm and a "Call of Duty: Black Ops III" tournament.
With Totino's wanting to reach binge watchers with this campaign, these competitions, which often run for several hours, were a perfect fit. The "Call of Duty" tournament, for instance, averaged 30,000 live viewers throughout its six-hour broadcast.
Product placement and brand integrations at live events
At the competitions sponsored by Totino's, there were sampling stations for attendees to try pizza rolls.
Jack Link's sponsored a two-day ESL One league competition in New York, during which the brand's Sasquatch mascot appeared in the crowd throughout the competition. When spotted among the sea of gaming fans, he would sometimes be called out by the broadcasting commentators — a nice plug for the brand. Sometimes, viewers could spot him without any mention from the broadcast booth.
The "Hero Slot"
For brands that don't have an established fan base on Twitch, they can take advantage of Twitch's "Hero Slot." It's the first piece of real estate many Twitch users see: an always-on video player at the top of the homepage.
"It's the biggest lever we can pull on a broadcast that hadn't existed before," said Twitch's vp of eSports and events, Andy Swanson. If a brand is working with an influencer who can regularly get 20,000-30,000 concurrent viewers, the Hero Slot might not be necessary. For others, it's a great way to get in front of a large audience with minimal effort.
The placement isn't available as a line item; it's included as part of an entire program created by Twitch's custom solutions group after they've received an RFP from a brand, said Swanson. "They will create a program based on what the brand has told us they want to do, which can include any front-page promotion, which is what happened with Totino's."
https://digiday.com/?p=153313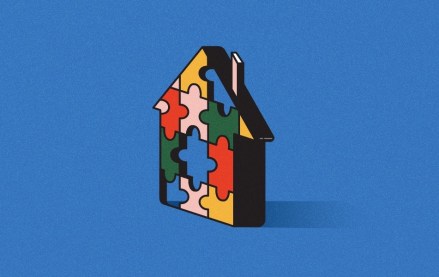 September 22, 2023 • 4 min read
Apartment Therapy's president Riva Syrop took the stage at the Digiday Publishing Summit to discuss the convergence of commerce and sponsorship revenue within its Small/Cool event.
September 22, 2023 • 4 min read
Media execs took stage at the Digiday Publishing Summit to discuss the growing importance of ROI in ad campaigns this year.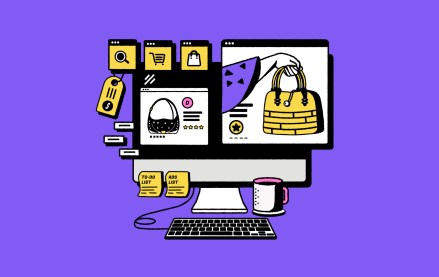 September 22, 2023 • 4 min read
CEO Satya Nadella said AI assistants will be as ubiquitous as PCs and will help users navigate across apps, operating systems and devices.