The advertising technology market came a long way in 2013. Agencies say they're now buying more of their media through programmatic channels, publishers are all now embracing it, and a range of vendors went public. Here are five things we learned about ad technology in 2013:
It won't save online publishing.
Ad tech companies were quick to bill themselves as the saviors of online publishing. They'd help support quality content and journalism by increasing ad prices for publishers, they said, and boost their revenues in the process.
In practice, that hasn't really happened. Advertisers have pushed publishers to sell their ads using technology because it means they can get them cheaper than dealing with publishers directly. Publishers, meanwhile, now have little choice but to play ball if they expect to attract any ad dollars at all.
That's driven publishers to focus their sales efforts on custom programs, and "premium integrations," and let technology take care of their standardized display ad inventory. Technology might make it easier and cheaper for publishers to sell that inventory, but it's hardly the lifeline online publishing needs. If anything, the rise of ad tech has forced publishers to think about ways they can avoid selling commoditized banner ads entirely, hence the growing buzz about "native" advertising. It's the reason publishers like Complex Media say they're focusing their attentions on selling custom sponsorships, not tweaking their ad tech stacks.

Wall Street doesn't get it.
It's been a roller coaster ride on the public markets for ad tech companies that went public this year. The stock prices of Rocket Fuel, Yume, Criteo and Tremor Video have been unstable to say the least. After initial post-IPO spikes, those companies have all seen their prices fall, and they continue to fluctuate.
According to analysts, that instability can be explained simply by the fact that Wall Street really has no idea what those companies do or how to value them accurately. What's more, they're so young that their financial performances give little insight into the long-term viability of their businesses. In such a rapidly changing marketplace, it's a shot in the dark for most public investors. "Investors just don't have a view into the competitive dynamics of the industry. They aren't necessarily able to discern quality versus non-quality when it comes to evaluating these companies," Brian Wieser, a senior research analyst at Pivotal Research, told Digiday last month.
It has a significant fraud problem.
Ad tech companies have for years been aware of the fraudulent traffic and impressions flowing through their systems, but 2013 was the year awareness of the issue reached the mainstream. Exposé reports from industry publications including Digiday  and AdWeek helped highlight the problem, and the IAB eventually acknowledged it with the formation of a "traffic of good intent" workforce, led by Federated Media CEO John Battelle.
Fraudulent traffic is bad PR for the ad industry, but companies across the ecosystem aren't necessarily incentivized to weed it out, since virtually every party in the value chain benefits financially from its existence. "The lack of incentive is quite strong across the entire ecosystem. Buyers have privately said to me they know there's a lot of fraud, but if they cut that traffic out, their campaign performance goes down. In between buyers and publishers, there's an awful lot of incentive to do things that aren't in the long term good for the industry," Battelle told Digiday recently. Ultimately, it's brands that end up footing the bill.
Mobile-centric ad businesses are hard.
There's a range of mobile ad tech and media companies out there, but none of them are doing particularly well. The companies that proved most successful in mobile in 2013 were in fact those that avoided mobile-specific products. Instead, they focused on making ads that work across a range of screens and devices. "Mobile as a standalone business is tough. The companies winning in mobile are also winning across other screens," said Eric Franchi, co-founder of ad network Undertone.
To Franchi's point, companies like Facebook and Twitter have perhaps fared best in mobile by selling ad units that easily translate to the mobile medium. Meanwhile, ad networks and exchanges focused squarely on mobile have continued to grapple with technological limitations around targeting and tracking, an oversupply of inventory, and the horrible creative opportunities provided by standardized mobile banners.
What's more, cross-device targeting never really took off the way some had predicted. "Cross-screen targeting is easy to talk about but very hard to do. The best cross-screen tools involve educated guesses, and not everyone is really that educated," said Empirical Media's Steve Goldberg.
It can generate big margins.
The ad tech world is fiercely competitive and, arguably, over-funded. How many demand-side platform providers does the world really need? That said, 2013 was the year that a handful of companies showed it's possible to build ad tech businesses that generate significant margins. Rocket Fuel, for example, said it enjoyed margins after media costs of 58 percent during the third quarter of the year, up from 54 percent from 2012. Retargeter Criteo, meanwhile, said its margins are hovering around the 40 percent mark.
"One of the biggest 'aha' moments of the year came with the Rocket Fuel IPO and the realization they make 58 cents for every client dollar spent," one agency executive told Digiday. As such, don't expect the ad tech story to go away in 2014 — or any time soon.
Image via Shutterstock
https://digiday.com/?p=58165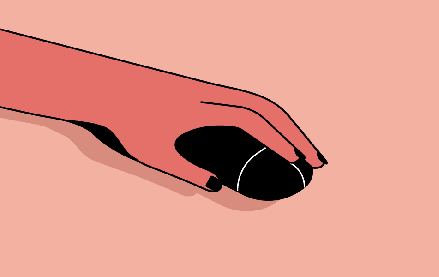 December 1, 2023 • 3 min read
People claim that the role of chief diversity officer is vanishing. However, AI is booming, and the CDO can help ensure responsible AI.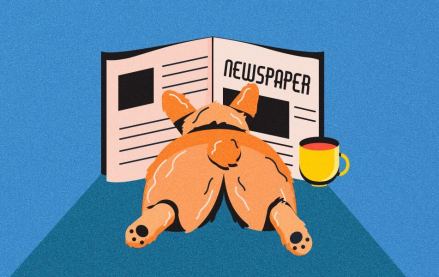 November 30, 2023 • 4 min read
Digiday+ Research found that publishers' programmatic ad revenue didn't quite live up to expectations this year, but they still see it as a growth area.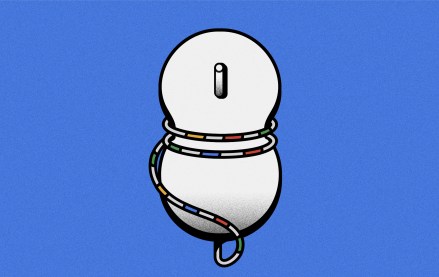 November 30, 2023 • 13 min read
For a couple of publishers, referrals from Google are down upwards of 60%.