5 reasons why ESPN pulled the plug on Grantland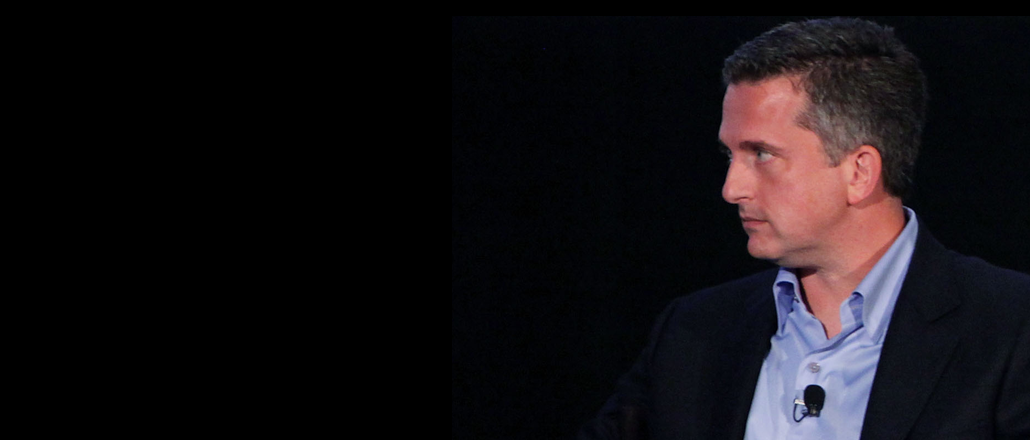 ESPN chose a Friday afternoon to pull the plug on Grantland, an esoteric offshoot site created for former ESPN personality Bill Simmons that mixed high-minded sports commentary with pop culture.
The demise of Grantland, at just 4 years old, was not difficult to forecast, yet it landed as a shock to its many fans and, perhaps more tellingly, among legions of journalists. For many, it was unfair that a huge media conglomerate like ESPN would axe a lively site that jazzed up sports journalism, which tends too often to be either breathlessly hyperbolic or get-off-my-lawn stodgy.
ESPN, in retaliation for HBO taking on @BillSimmons, decides to enact their own version of Game of Thrones' Red Wedding on Grantland.

— Ben Thompson (@benthompson) October 30, 2015
Grantland's demise says a lot about the current state of media.
Grantland was tiny.
For all the lamentations of Grantland's demise, the site never had a very big audience. Despite prominent placement on the ESPN homepage and plugs from the megawatt celebrity of Simmons, Grantland never reached more than 7 million unique visitors, according to comScore. That's about 7.5 percent of ESPN's overall digital traffic. For a site with over 25 staffers, that's very small in a time when big can be very big.
Internal politics suck.
The divorce of Simmons and ESPN was anything but harmonious. Despite claiming in May to being "committed to Grantland," ESPN president John Skipper decided otherwise. Grantland, despite the team Simmons left in place, was destined to be seen as a Simmons vehicle within ESPN, where clearly no love was lost for Simmons, who subsequently decamped for an HBO show and promptly began poaching a half dozen Grantland staffers.
Personal brand vehicles are risky.
Grantland would not have existed if not for Bill Simmons. It was created as part of his last contract negotiation with ESPN. The site never felt fully integrated within ESPN, operating as a semi-autonomous region within the ESPN empire. Its identity was inevitably wrapped up around the gigantic personality of Simmons, which combined with ESPN's patrimony gave it a big leg up.
But sites tied to journalistic starpower, particularly individuals with strong personalities, have mixed records. First Look Media found that out the hard way with The Racket, a muckraking site created for former Rolling Stone writer Matt Taibbi. The site never launched, scrapped last year after an acrimonious divorce between Taibbi and First Look.
"Obviously Simmons was a major tentpole to that brand," said Jason Kint, CEO of Digital Content Next and a former CBS Sports exec. "There is no reason that ESPN can't and won't continue to do the same deeper storytelling on its flagship brand rather than sending users elsewhere."
Pet project sites are hard to justify these days.
Grantland, by all accounts, was not a huge moneymaker. It may or may not have eked out a profit, an impressive feat for a young site that kept ad placements to a minimum. According to Vanity Fair, Grantland brought in $6 million last year, which is miniscule for an operation like ESPN which throws off over $1 billion in operating income last year. As Deep Focus CEO Ian Schafer told Digiday in May, Grantland was a "distant priority" for ESPN. Those are the kinds of things that get chopped during tough times.
In days past, this would be considered a rounding error for a well-heeled media entity like ESPN. But thanks to a combination of skyrocketing costs for live sporting events contracts and the trials and tribulations of cable networks, ESPN is in belt-tightening mode. Just this week, ESPN cut 300 staffers, in a move that Sports Business Daily said left many "incredulous that a company rife with cash would have to lay off so many good people." In such times, it's hard to justify a side project whose sole reason for existence is no longer at the company.
Grantland was neither mass nor focused.
Grantland was conceived as an idiosyncratic endeavor, where movie critiques could live alongside an analysis of that weekend's NFL matchups. The world of media, however, is bifurcating. On one end are mass sites like BuzzFeed, Huffington Post and Vox. On the other side are narrowly focused destinations producing unique content for a specific audience. The former can survive on commodity at rates because of their scale. The latter can command a premium because of their specialization. Grantland was somewhere in between.
https://digiday.com/?p=144002