Privacy panic is in full-tilt, and it is all quite needless. The FTC and the ad industry are not at war, even if there is a bit of colorful verbal sparring going on. The following are five ill-founded beliefs about privacy, the FTC and the ad industry that have been making the rounds in the blogosphere:
1.The FTC Wants to End Targeting
The current FTC is activist, but not bonkers. Similar to the FTC's approach to the telecommunications industry, the government wants to rein in independent privacy group militants by giving them what they want, while insinuating itself deeply and permanently within the core of the ad ecosystem. As ad technologies and devices develop and create alternate modes of connecting with consumers, they also will form alternate economic ecosystems that are not bound by location, device or content medium. Selling content, licensing content, and the movement of data will all become more technically feasible and lucrative. The FTC, and by extension the government, wants the right to impose regulations and probably eventually more fees, now – as opposed to 20 years later – on what may truly be "Internet 2," an ad-and data-driven universe of targeted, cross-device content delivery. The FTC's recent deal with Google on independent privacy monitoring assures that the government will be deep within the DNA of the largest reservoir and engine search and commerce for the next 20 years. That means consumer privacy will be at the forefront of every brand and agency's marketing strategy. It also means that agencies can focus campaigns on audiences which will actually view the ads. This may drive up display's abysmal click rates and permit marketers to have access to data from a larger pool of consumers. The FTC doesn't want to slay the golden goose, it just wants easier access to the eggs.
2. A Logo Will Work as a FTC-Repellant
The ad-options logo agreed to for targeted ads is great, but it's just a logo and a system of voluntary standards. Placing that logo on a website no more protects a brand from privacy policy vulnerability than warning labels kept cigarette manufacturers from getting sued. Reading the FTC proposed guidelines for brands developing privacy policies is a good start. Brands seeking to craft an airtight privacy policy will probably fail, but aligning with the details of the page-level applications of the FTC's suggested privacy principles can serve as due diligence if the company is ever found in legal hot water.
3. Weak Data is Good Data
"No cookies, no tags, no personally identifiable information" is the rallying cry of some data vendors courting companies spooked by subterranean FTC settlements with industry giants. Some nervous companies are now pulling back from critical third-party derived data gleaned from traditional research methods – even data which is clearly submitted voluntarily – and are settling for vague assessments of audience "affinity" or "engagement" with certain elements of their marketing strategy. Ad spends based on third-party data without a transparent view of the hard numbers that are gleaned from the behaviors of real individuals and solid research are just shots in the dark. Getting at those hard numbers requires data collection transparency for advertisers and publishers alike.
4. Following the FTC Policy Guidelines Will Work Internationally
Although the European Union has launched a standards initiative meant to cover all of Europe, individual countries have their own policies, which may amplify EU legislation. The FTC guidelines are similar to those of the EU, but in comparison to the combination of EU and regional standards, like those of France, the FTC pales in comparison in terms of stringency and penalties. France's latest privacy laws, for example, are in violation of the FTC guidelines, permitting law enforcement to have access upon request to all private consumer information stored by social networks, retailers and publishers for one year after the consumer has ceased using the electronic service. Going by the FTC's standards alone may be disastrous abroad.
5. The Ad industry Can't Fight Back
No one seriously believes that behavioral-targeting could ever really be crushed beneath a tidal wave of populist rage or FTC muscle-flexing. Self-regulation efforts are simply a mating dance between the FTC and Big Data companies before coming to a palatable solution. That means that companies have to arm themselves with solid privacy policies that take into account not just national, but international standards and create a closed loop of data collection transparency that matches FTC directives as well as the companies needs for hard data. That said, the FTC isn't trying to kill anybody, regardless of how bloody it gets in the ring.
https://digiday.com/?p=5657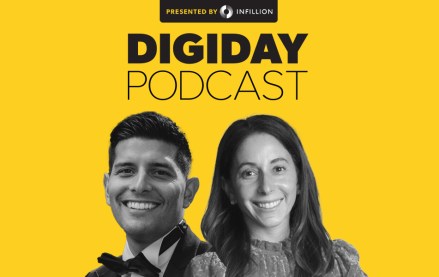 September 26, 2023 • 3 min read
In a live recording during the Digiday Publishing Summit, the news executives called for more nuanced conversations with advertisers around their brand safety concerns.
September 26, 2023 • 4 min read
After investing in one generative AI startup and suing another, the company will let customers create images on its website and an API.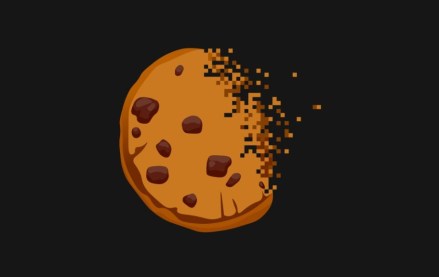 September 25, 2023 • 1 min read
During the Digiday Publishing Summit, execs from companies including Condé Nast, Dotdash Meredith and Thomson Reuters assessed the industry's readiness.