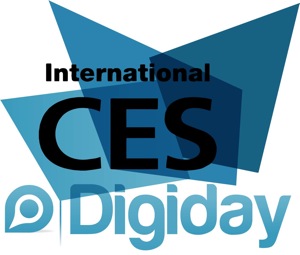 Digiday is heading to the Consumer Electronics Show. Lead agency reporter Jack Marshall will examine the show through the eyes of agencies and their clients, exploring the opportunities and challenges that new technologies and devices offer them. Digiday will report on the key themes and technologies creating the most buzz at the show, video interviews with major agencies and brands in attendance, and a daily diary featuring snapshots and scuttlebutt from the week's events. Follow Jack on Twitter @jackmarshall.
Those of you CES warriors who are out in Vegas braving the desert weather, crowds upon crowds of people, the constant flow of alcohol and meetings upon meetings must already be overwhelmed. To help you keep your eyes on the prize and make the most of your CES experience, we've asked industry execs to tell us what's on their CES schedules in order to put together this list of must-go events.
Don't waste any of your valuable (party) time stressing out about planning out your schedule for CES. Here is a list of the events you need to go to. Fill in any free time with some random hotel room partying and some tanning by the pool.
The ultra-exclusive Medialink dinner and party: The crème de la crème of the industry along with some celebs and other big names will be in attendance at this Tuesday night, invite-only party. Good luck getting an invite or sneaking in.
Twitter happy hour: This is a kind of hush-hush event that is invite only. It's Wednesday night, so find someone in-the-know and tag along.
Private group dinners: As Deep Focus's Ian Schafer suggests, private group dinners are the most important things to schedule in advance for CES.
Google sessions: Both GroupM's Rob Norman and Digitaria's Dan Khabie suggest checking out one of Google's handful of sessions, like Vint Cerf's keynote this morning at 8:45am or Brendon Kraham as a panelist for "Tips to Winning the Mobile Advertising Game" on Jan. 10, 2pm.
Hotel suite hangouts with manufacturers: Sounds scandalous and sexy, right? Well, sorry but it's not. It just means a bunch of techies stuffed in a hotel room trying to see new products and potentially make some big deals. As we covered in "The Secret Life of Agency Execs at CES," this was by the far the most-cited must-do thing at CES.
https://digiday.com/?p=28968