ComScore is the de facto measurement standard for digital media. Buyers look to ComScore when evaluating where to spend their clients' money. The sell side, while having gripes about ComScore's accuracy, understand why a third-party measurement tool is used instead of internal numbers.
When it comes to the ComScore 100 — the creme de la creme of websites in terms of monthly unique traffic — there are a few interesting things that may surprise you. Here are five.
Wal-Mart Is Huge Online Too
If you were to guess which site saw more traffic last month, the newspaper of record or the world's largest retailer, you'd probably guess the one that produces content for a living. You'd be wrong. Apparently, more people are interested in online specials than what's happening in the world. Wal-Mart sits as the 25th largest site on the Internet, attracting 41 million uniques in March 2013. The New York Times resides at No. 31 with 35.3 million uniques. Or maybe people go to Wal-Mart's website when looking for People of Wal-Mart.
Speaking of giant retail …
Retailers Have Huge Audiences
Five retail sites — Apple, Wal-Mart, Target, Sears, Best Buy — crack the top 100. Apple's at the top (No. 11 overall) seeing 78.8 million uniques in March 2013. We already mentioned Wal-Mart, but Target (No. 55, 24.8 million uniques), Sears (No. 80, 19.7 million uniques) and the troubled Best Buy (No. 81, 19. 6 million uniques) round out the list. Retailers, fishing where the fish are, are building up media arms creating content-specific sites (like Target's online magazine "A Bullseye View" and Sears' health site "FitStudio") to help tell their brand's stories. And with this many people heading over to a retailer's digital home, these companies can collect better data to serve customers with more relevant targeted ads.
MySpace Still Matters
Often written off for dead, MySpace stays in the picture. Currently at No. 83 with 19.4 million uniques, MySpace is higher up than Forbes (No. 92 with 17.6 million uniques) and Hulu (No. 95, 17.3 million uniques). Sure, MySpace has become the poster child for what ailed the Internet circa 2006, but the Internet is a big place and apparently those of us not enamored with Twitter or freaked out by Facebook's dominance still call MySpace home. Either that or Justin Timberlake has 19.4 million friends who visit MySpace once a month.
Long Live the '90s
Habits are hard to change and the ComScore 100 has several sites that we've been visiting since before the dot-com bubble burst. Four of the top 20 sites were initial Web darlings — Ask.com (1996), eBay (1995), About (1995), and AOL (1991 — the AOL as we know it). AOL is still big. How big? It ranks No. 6 with 114.5 million uniques. Ask sits at No. 14 with 71 million uniques. eBay, at No. 15 with 70.9 million uniques and About, at No. 17 with 67.1 million uniques are right behind. Not to be left out of the mix, travel site Expedia, founded in 1996 as a Microsoft site, still gets 20.9 million uniques and lives at No. 72 on the ComScore 100. These sites show that utility — not content — is the King of the Internet.
TV: Also Big Online
For TV networks, digital revenues are a rounding error. Interestingly, they also make up some of the largest sites on the Internet. CBS Interactive (No. 9, 88.6 million uniques) and Turner Digital (No. 10, 81.2 million uniques) are in the ComScore Top 10. Comcast NBCUniversal, while struggling in TV ratings, is the 16th largest site on the Web with 69.2 million uniques. The Weather Company, which is doubling down on data from its website, rests at No. 20 with 51.5 million uniques. The nation's largest cable news network, Fox News, is also the 34th largest website with 33.2 million uniques. The non-TV TV website to pay attention to going down the road is Hulu, which edged its way onto the top 100 at No. 95 with 17.3 million uniques.
Image via Shutterstock
https://digiday.com/?p=36859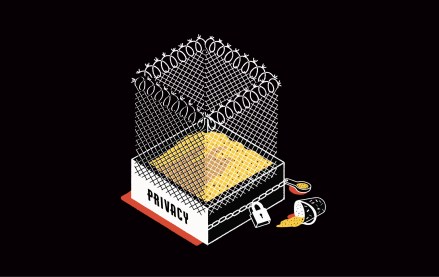 December 4, 2023 • 4 min read
FLEDGE stands for 'First Locally-Executed Decision over Groups Experiment' and makes ad auction decisions in the browser, rather than at ad server level.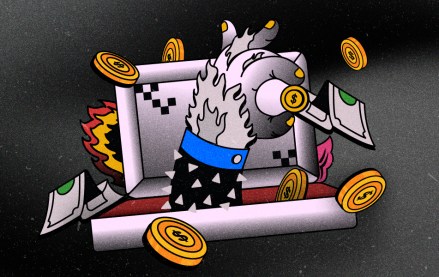 December 4, 2023 • 7 min read
A look at the genesis of ad tech, from the first online display ad in 1994 to the dotcom crash.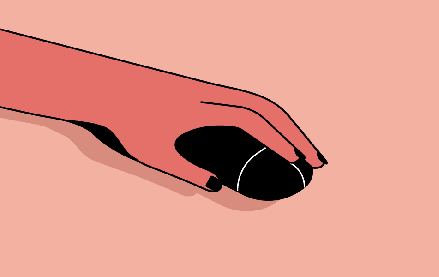 December 1, 2023 • 3 min read
People claim that the role of chief diversity officer is vanishing. However, AI is booming, and the CDO can help ensure responsible AI.