How The Washington Post, Slate and other publishers are using Facebook Instant Articles
March 1, 2016 • 5 min read
•
•
It's been about 10 months since Facebook launched Instant Articles with a small group of titles, and in a couple of months, the fast-loading articles format will be opened up to all of them. Instant Articles has been a fraught proposition for publishers; the promise was that it would give them an answer to the slow-loading Web, but they'd have to give up control over their content distribution and monetization.
As with any platform, the value of Facebook depends on the individual publisher's business model and goals. Almost a year in, with some 100 publishing to Instant Articles, several say they're seeing positive results but that audience metrics and monetization are still a work in progress.
The Washington Post
Since September, the Post has been posting all its Facebook articles to Instant Articles, a decision that's in keeping with the Post's ongoing goals of speeding up load time and presenting articles in rich formats. The main takeaway for the Post has been that there's been a "significant" increase in repeat visits within seven days has increased compared to when the Post was publishing to the old Facebook feed, said Julia Beizer, director of mobile products at the Post. Beizer attributed the increase to a "combination of a story you want to read and knowing you won't have to face a loading penalty has given us a lift."
As for whether Instant will undermine direct site visits, the Post's business model depends on getting readers back to its site to subscribe, but having a deep-pocketed owner in Jeff Bezos means it has a lot of wiggle room to work with.
Slate
The online politics and culture magazine publishes everything it can to Instant, which winds up being about 70 percent of its content. The exceptions are those that don't fit with Facebook's policy — syndicated articles, native ads, certain interactive article formats. Like all distributed platforms, Instant was a way to reach a large and loyal audience with a great experience, vice chairman Dan Check said. Like the Post, Slate also found that engagement with its articles increased over old Facebook — Facebook visits have increased 25 percent post Instant Articles launch, which he attributed in part to the new format.
"We have to give people what they want, which is a fast, clean, reading experience — which seems to lead people into the content more, spending more time with them and knowing when you share that article, friends are going to enter into that same clean experience. When we do that, we grew the total size of the pie," he said.
Like other publishers, though, Slate wants to be able to extend its branded content to Instant and introduce readers to its membership model, both of which are key to its business model. "Ultimately, having support for native advertising would be great," Check said.
LittleThings
A site for uplifting fare, LittleThings publishes all of its longform content to Instant (about one third of its 50 daily posts). It's incentivized to do so: Since Facebook began allowing publishers to run more frequent ads in their articles, it pays to publish longer articles to Instant because they can accommodate more ad placements, said Joe Speiser, co-founder of LittleThings. In this way, Instant articles can be as lucrative as LittleThings' own mobile pages, he said, and with people sharing Instant articles about 15 percent more than old Facebook articles, there's the potential for them to be even more lucrative.
"It works well from a monetization standpoint," he said. "There is a sense you're giving something up. At the same time, you're getting something — you're getting more engagement."
LittleThings doesn't worry that the Instant format will cost the publisher in direct pageviews on site, because it's not as important as it used to be, and since Facebook lets publishers measure with comScore, they can include Instant articles in their site traffic. That said, since LittleThings is so reliant on programmatic ads, it's easier for it to get to mobile parity on ad rates with Instant Articles than a publisher that's highly dependent on native and video advertising — two areas Speiser also would like to see Facebook catch up.
The Atlantic
The Atlantic's strategy is to put as much on Instant that it can, which translates to roughly 85 percent of the content. The strategy is based on the belief that the more audience reached, the greater the chance of converting casual readers into more regular (and of course, paying) readers. Anecdotal evidence points to a faster reading experience, but there are trade-offs, such as the ability to publish native ads, said Kimberly Lau, vp and digital GM. "With 60-plus percent of our digital revenue tied to sponsor content, it is important that we have similar capabilities to publish and promote natively in the format," she said.
Mic
The news site for millennials has been publishing all its articles to Instant, just like the Post, which Mic's chief strategy officer Cory Haik was hired away from in December. (Haik said Mic was already heading in that direction when she arrived.)
Going all-in fits with Mic's bias towards exploration, said Haik, as well as the belief that "you can't really tell what these platform things mean until you do them at scale." And with Facebook opening up more ad inventory to publishers and making it easier to monetize their pages, she said, "we're able to fully monetize Instant and track it," she said. So how's it working? Haik wouldn't give specifics on how Instant is performing with readers, but said "we would not be at 100 percent if we didn't feel good about it."
https://digiday.com/?p=164391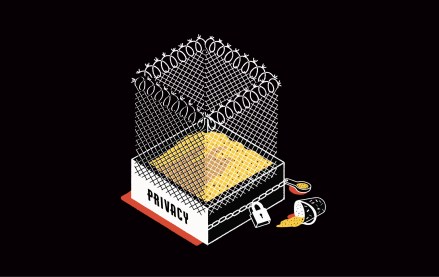 December 4, 2023 • 4 min read
FLEDGE stands for 'First Locally-Executed Decision over Groups Experiment' and makes ad auction decisions in the browser, rather than at ad server level.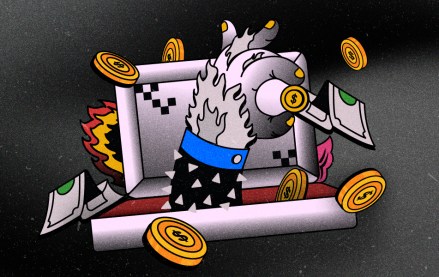 December 4, 2023 • 7 min read
A look at the genesis of ad tech, from the first online display ad in 1994 to the dotcom crash.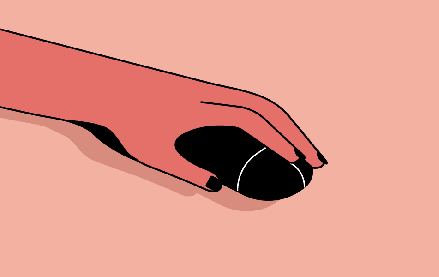 December 1, 2023 • 3 min read
People claim that the role of chief diversity officer is vanishing. However, AI is booming, and the CDO can help ensure responsible AI.