'More comfortable with the uncomfortable': 2021 promises an uneasy sense of déjà vu for advertisers
February 1, 2021 • 5 min read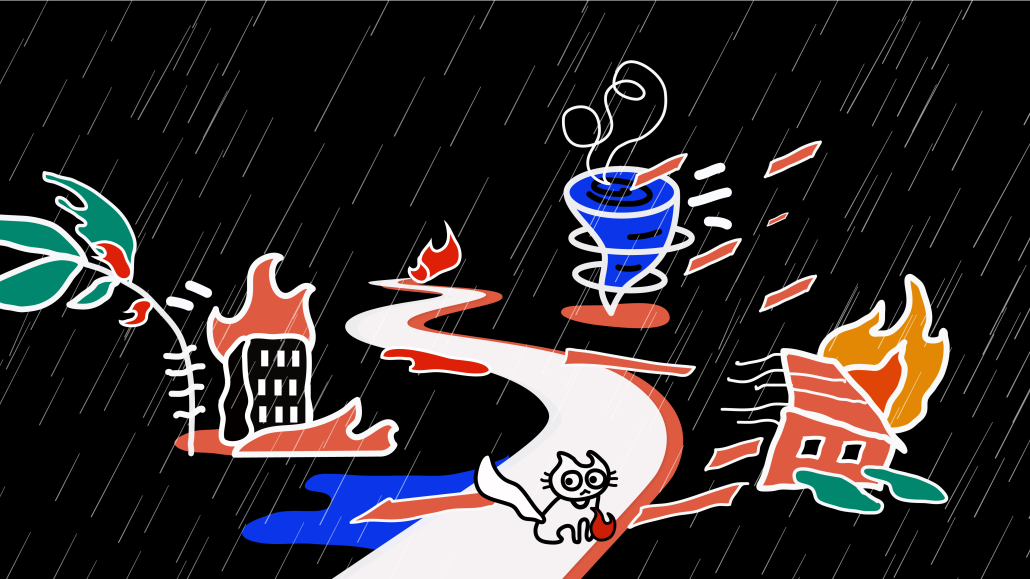 What a year it's been and it's only a month old.
More national lockdowns. Spikes in coronavirus cases and deaths. Events being postponed. Social unrest. It was always optimistic, boarding on the naive, to think a new year would immediately wash away the problems of 2020. But even after everything that happened, it's been a tough start to 2021. Sure, vaccines are being rolled out, though even this ray of light is overshadowed by supply issues. An uneasy sense of deja vu is already setting in for many ad execs, and the year is only just getting started.
The question is whether everything will be better the second time around?
Execs are cautiously optimistic it will be a case of second time's a charm. Not because it's going to be a year of less uncertainty. Rioters storming the U.S. Capitol building and Reddit traders waging a battle against Wall Street have nixed that notion. Rather, more marketers seem aware of what they don't know than they did a year ago.
"A lot more businesses are more comfortable with the uncomfortable," said CJ Bangah, a partner at PricewaterhouseCoopers. "A lot of those good company hygienic considerations that many organizations in the advertising ecosystem had to stand up last year will still serve them well this year."
A year made a big difference for brand safety strategies, for example.
As Harvin Gupta, director of solutions engineering at Xandr, explained: "Advertisers have realised if they completely stop advertising against any and all COVID-19 content they are cutting out most of the available supply so they have had to adapt accordingly.
Hope is a powerful predictor; marketers are less hesitant and acknowledge the fact they have to maintain brand recognition, and with the onset of the vaccine and many markets wrangling the crisis, there are green shoots of recovery. So those marketers are focusing on when to spend not whether they should.
"Even travel advertisers such as Marriott and TUI are coming back into action, hopeful that when we come out of this, they will be top-of-mind," said Ryan Cook, deputy managing director at video advertising platform Teads.
Unsurprisingly, tried-and-tested conversion tactics are winning out here. Search as a tactic is garnering heavy investment on product and budgets, said Brent Ramos, media platform manager at digital marketing analytics and cloud consulting firm Adswerve.
Panic has turned to pragmatism among advertisers. And the numbers reflect this; ad budgets bounced back in fourth quarter last year despite stricter lockdowns in the U.S. and Europe toward the end of the year on the back of the first batch of vaccines. And this outlook is set to stretch on until the end of the first quarter at least as advertisers eye jumps in consumer demand once more vaccines are administered.
"Many businesses financial years tend to start again in April, so there is a greater feeling of optimism for the future, as it just so happens to be when more mature markets are expecting to see significant gains in vaccination numbers," said Jack Swayne, CEO of media agency m/SIX EMEA. "While clients are clearly concerned about the impact of market lockdowns over the coming weeks and months, if markets open up from April, clients will be feeling cautiously optimistic for the next financial year. Also, it gives those businesses who look at their numbers on a calendar year basis, the opportunity to make up for lost ground," Swayne added.
Still, it won't be plain sailing for marketers.
The big conundrum for many marketers is still the cost for action: They are questioning both the creative and media behind their ads if they do not see immediate results, according to the 11 ad execs interviewed for this article. Nowhere is this issue clearer than the fear of price inflation for certain media carrying over from 2020.
"We expected to see price deflation in TV in the U.S. because of a decline in demand in the second and third quarters of 2020. but never saw it," said one chief media officer, who was not authorized to speak to Digiday, on condition of anonymity. " Yes, it's the case on YouTube where we saw CPMs go down drastically during the crisis before rising again. But TV works differently [than] other media. It's based on long-term commitment and broad reach."
Now it seems compulsory for marketers to be able to prove what they're doing is working, or if nothing else, to get more out of their spend. To that end, marketers are increasingly asking the question "is my message right?"
Samsung decided it needed to make some adjustments. For the latest campaign for its Galaxy S21, the team different ways the smartphone helps people cope with a global pandemic. Some ads promote the quality of camera for staying connected to loved ones while others point to fitness apps on the phone that can be used in the absence of public gyms. Where those ads appear is also changing. From TikTok to WeTransfer, the advertiser's media plan has bulked up over the last year.
"The rise of platforms like TikTok has meant they're on our media plans when they weren't six to nine months ago," said Sharon Hegarty, marketing director for Samsung's mobile division in the U.K. "There's definitely been more of a shift to invest in those digital and social channels and we're making sure those placements work for us."
Indeed, when the future is uncertain, brands must account for all eventualities.
"We have seen advertisers increasingly roll their audio and video advertising approaches into one strategy," Silke Zetzsche, head of commercial partnerships at digital audio agency A Million Ads.
This two-pronged approach packs an added punch in campaigns, she said.
"Advertisers can instantly adjust elements such as voice-overs, script lines and imagery based on contextual clues and data signals, which makes the creative more attention-grabbing and helps break through the noise," Zetzsche said
While this déjà vu moment is disappointing, it has been somewhat anticipated by brands and companies, meaning the industry has been far more proactive this time around.
History, according to the maxim, doesn't tend to repeat itself, but it often rhymes.
https://digiday.com/?p=391589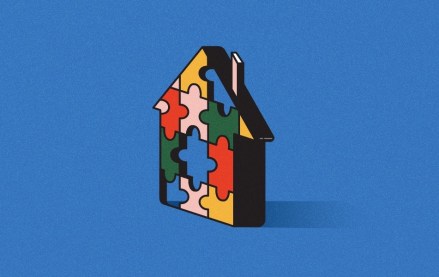 September 22, 2023 • 4 min read
Apartment Therapy's president Riva Syrop took the stage at the Digiday Publishing Summit to discuss the convergence of commerce and sponsorship revenue within its Small/Cool event.
September 22, 2023 • 4 min read
Media execs took stage at the Digiday Publishing Summit to discuss the growing importance of ROI in ad campaigns this year.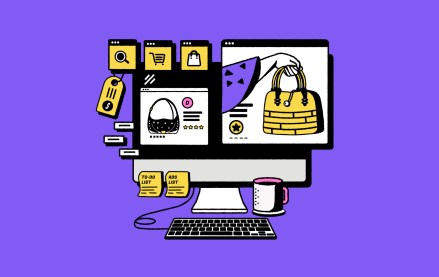 September 22, 2023 • 4 min read
CEO Satya Nadella said AI assistants will be as ubiquitous as PCs and will help users navigate across apps, operating systems and devices.