2018 will be the year that marketers take control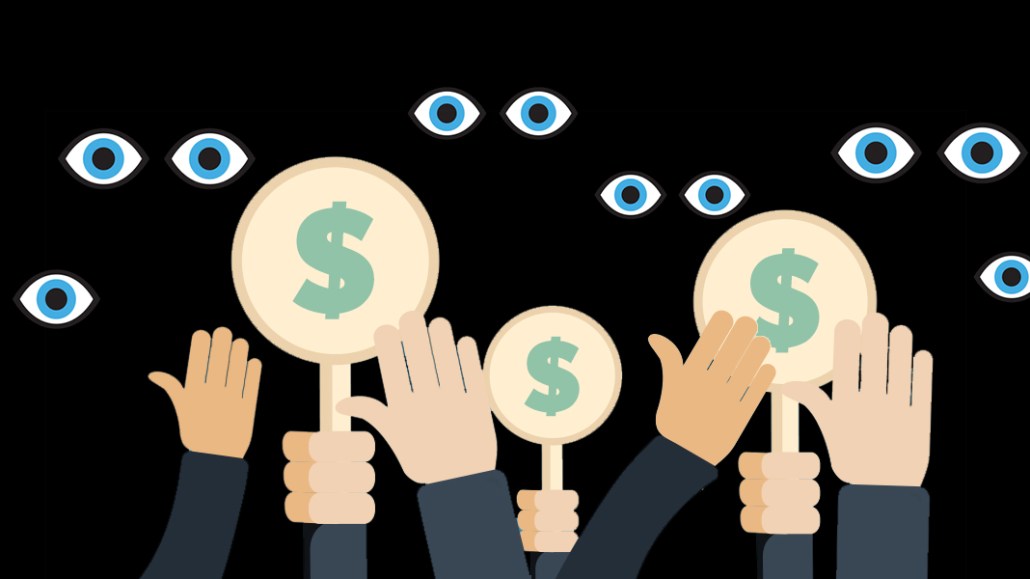 If there was any doubt that 2018 would be another year that marketers continue to turn a blind eye to the problems of digital marketing, it's gone now. The revelations of the last 12 months have forced chief marketing officers to care about media.
For years, concerns over ineffective ad placements had lingered in the back of marketers' minds, mere footnotes against the unfettered growth of online media. In 2017, those concerns spilled onto the front pages of national newspapers worldwide after ads for brands such as Jaguar Land Rover and Tesco were spotted against inappropriate videos on YouTube.
In response, marketers pulled spend from the video site. YouTube ad spend dipped around 26 percent in the second quarter of 2017, according to research firm Standard Media Index, while ad spend across digital video services such as Hulu jumped by around 18 percent year over year in the period. Advertisers eventually returned to YouTube, but they did so with caution.
Insurance firm Direct Line Group's marketing director Mark Evans sums up the dilemma he and his peers face: "The reality is it's not a huge amount of spend that got placed against terrorist content [on YouTube], but the reputational damage means it's worth incurring a bit of cost [from targeting better placements] to get it right."
Advertisers like Direct Line Group go into 2018 mindful of the very long tail of YouTube, which has massive reach but isn't always relevant. Andrea Ching, CMO at OpenSlate, added, "Content and context [on YouTube] have been easily forgotten in this audience-driven world but will become more prominent for clients."
Digital advertising's problems come home to roost
As big as the brand-safety scandal was in 2017, it served as a microcosm for what happened across the industry. Digital became too big for marketers to treat it with kid gloves. In the U.S., digital ad spending outstripped TV for the first time in 2016, with $70 billion spent online in comparison to $67 billion on television, according to IPG Mediabrands' Magna. Globally, TV was marginally ahead. That tipping point made marketers realize how many channels their ads were on and that better management of them was needed, says Nick Manning, chief strategy officer at auditing firm Ebiquity.
Marc Pritchard, the chief brand officer at Procter & Gamble, tackled the issue last January in a now-famous speech that lambasted the "murky at best, fraudulent at worst" supply chain. He urged the ad industry to stop treating its challenges as a spectator sport and to unite to tackle fraud, transparency and viewability. A closer look at Pritchard's radical reassessment of online media reveals a marketer who realized its lack of transparency is not the cause, but the effect of what is hidden, i.e., a lack of trust. That's led to real shifts in the way that P&G buys inventory online.
Between January and August, the world's largest advertiser ran ads on 20 percent fewer sites from a year ago, according to MediaRadar. Interestingly, P&G increased the number of sites it advertised on year over year in July (14 percent) and August (21 percent), a sign that it has become more confident in the ecosystem, says Todd Krizelman, CEO and co-founder of MediaRadar. The increased spend shows how advertisers like P&G aren't just fixated on the return on their budgets, observes Krizelman, they want to know where that money is being invested programmatically.
Brands take action to claw back control of digital media spend
How marketers get that answer will take many forms in 2018. But none of those methods, whether it's taking programmatic buying in-house or owning the contracts to ad tech, should signal the death knell for media agencies — unless they have something to hide. Increasingly, marketers are pushing agencies to tell them exactly what they're paying for, reviewing contracts to unbundle any hidden costs from the media or services bought. Jaguar Land Rover's digital marketing director Dominic Chambers says clarifying those hidden costs would be a key part of its revised media strategy going into the new year once it concluded its global media review.
More advertisers like Sky and the U.K. government are getting their "contractual arrangements" with agencies in a position that allows them to start to make digital work for them, says Phil Smith, the director general of the U.K. advertisers' trade body ISBA. If informed clients are "thrashing out" things like brand safety, viewability, ad fraud and ownership of data in their contracts as well as financial incentives, then it should "manage the potential conflicts of interest and create aligned interests between brand and client, while also putting both on the same side when it comes to addressing some of the market's more endemic issues," adds Smith.
Agencies like Omnicom and WPP have responded to those demands by itemizing media costs and offering transparent ad buying. The issue, however, is how far those companies are willing to go, particularly off the back of a 2017 blighted by one weak quarter after another for the big networks. Indeed, not every advertiser will be as willing to pay for greater transparency as Barclays was when it hired Omnicom's OMD in September to take on its £60 million ($79 million) global media account. The agency will buy media in a transparent fashion on behalf of the bank, which in turn will pay a higher margin for it than it would do otherwise, according to people familiar with the plan.
Mark Butterfield, a marketing consultant and former consulting firm executive, believes the move is a step backward for Barclays. All the deal means is that the agency has mitigated its loss on trading dishonestly, he continued. The agency agreement should always be that whatever media is bought there is no pass through cost.
Few advertisers have been as explicit as Barclays about the premium they put on transparency. Instead, they see transparency as a means to an end, a stepping stone to trusting their agencies. What advertisers really want and will try to get in 2018 are better assurances that their agencies are working wholly in their interests. As Stephan Loerke, CEO of the World Federation of Advertisers, explains, "The discussion around transparency is not a short-term one motivated by revenue. It's a discussion about the removal of conflicts of interest and the ability [of the agency] to preserve trust."
2018: A new beginning for marketers
Deutsche Telekom spent the bulk of 2017 figuring out how agencies, technology companies and consulting firms might work together in a structure it has more control over. In 2018, it will hire best-in-class partners in media buying, programmatic, search and affiliate marketing alongside media analytics and campaign planning. GroupM has emerged as the first winner, as it will assist Deutsche Telekom's marketers in campaign planning and media buying in 11 of its 13 markets. For the other roles, the advertiser will look beyond agencies to companies such as Facebook and Google. Under this new model, Deutsche Telekom's partners would support rather than lead its media planning and buying. Christian Hahn, vp of marketing communications, strategy and media at Deutsche Telekom, expands on the point: "The ambition of our new operating model is to drive greater transparency and flexibility across all facets of the increasingly complex media ecosystem."
Advertising consultant ID Comms, which advised Deutsche Telekom on its strategy, says it expects more advertisers to follow its lead in the coming years and shift to operating models that allow them to take back more control of strategic media decisions from their media agencies. This is all part of CMOs wanting their organizations to be more accountable for ROI of marketing budgets and to treat media like an investment rather than a cost, says Tom Dentford, chief strategy officer at ID Comms.
How the dynamics between advertisers and agencies play out in this "new world" will determine the winners and losers, claims Paul Wright, CEO of Iotec Global. As marketers become more "operationally efficient" around media, that's what will drive the changes, he says. That will force some of the changes to happen that perhaps the agencies haven't been able to do, or perhaps they've had models with clients that haven't allowed them to do so, Wright explains.
But becoming "operationally efficient" is easier said than done when the bulk of an advertiser's media expertise sits in its procurement team. There's a power shift happening internally at companies where advertisers are trying to wrestle back control of media decisions from their procurement colleagues, says Dentford. "In a few of the briefs we're seeing, CMOs are saying we need to turn media from procurement control into marketing control." The value of having a chief media officer in those situations isn't lost on either big brands — or recruitment consultants.
"The challenge is, and always will be, that the cost of bringing media specialists in-house is one that few clients will be willing to carry," says Daren Rubins, CEO of executive search firm The Lighthouse Company. "Assuming they are, there are then challenges around attracting — and more importantly, retaining — the quality of talent required that will truly shift the dial in the in-house environment."
https://digiday.com/?p=267516