In October, Twitter sales executives hosted reporters at the company's headquarters in New York City's Chelsea neighborhood. While reporters sipped custom coffees made by the company's barista, execs enthusiastically made Twitter's pitch: an array of video ad products to meet every marketing need, high-quality publishing partners and an audience that's actually receptive to ads.
"This is not meant as a criticism, but if you go to some of the other social platforms, you're seeing people say, 'Look at me,'" Matt Derella, the company's energetic vp of global client solutions, told the assembled. "On Twitter, it's 'Look at this.' It's a very different context."
The subtext was clear: Our audience is young, influential and primed for discovering not only news, but brands' products — in other words, we're not Facebook.
Twitter, with its seemingly endless executive changes and turmoil, is the ugly duckling of the platform world. User growth has stagnated. Marketers have concentrated their digital ad dollars with Google and Facebook, which offer vastly bigger audiences, more ways to target and are less associated with trolls and bots. The brand-safety issue that dominated digital media this past year has ensnared Twitter and the other big social media platforms that have been slow to put in guardrails against fake news and offensive content.
But Twitter is working hard to turn itself around, with new video products, a strong brand-safety pitch and audience message. If Twitter succeeds, 2018 could be a comeback year where it grabs ad share from the duopoly. It's making moves on a few fronts.
User growth is edging up
User growth is the big one. Ultimately, Twitter needs to show it's gaining in popularity if it wants to attract more advertising. In the second quarter of 2017, monthly user growth was flat year over year, despite having Donald Trump as its most famous user. It did manage to eke out growth of 4 million monthly users, to 330 million, in the third quarter. (Twitter also admitted that it had overestimated usership for the past three years, but Wall Street didn't seem to mind, judging from its stock price jump.) The user uptick started after Twitter's big push into live, along with organic growth, marketing and product changes. "There is a direct connection in their starting Twitter live and their growth," says Beena Kalaiya, head of social at Mindshare North America.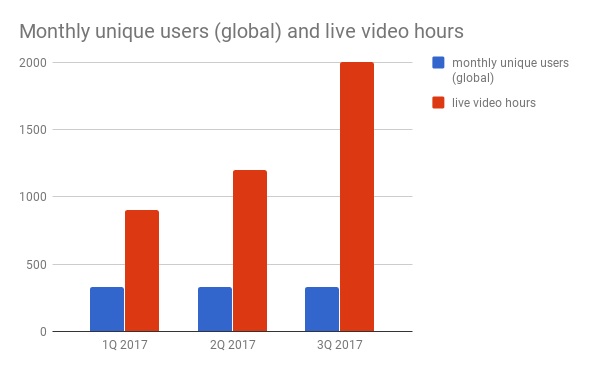 Its ad business is up. CEO Jack Dorsey said during the company's third-quarter earnings announcement that he expected the company to be profitable this year for the first time since it went public in 2013, and it moved toward that in the quarter, with revenue results beating expectations and losses declining.
Advertising dollars are pivoting to video, and Twitter is pushing more video ad products into the pipeline. In 2017, Twitter got into live video in a big way. It's livestreamed 830 events in the third quarter and announced 30 new live video partnerships, on top of 16 it announced earlier in the year with content creators picked with their premium, brand-safe content in mind. It streamed more than 2,000 hours of original video in the third quarter, more than double what it did in the first quarter. In this way, Twitter is positioning itself as a complement to television.
"Twitter does enable brands to tap into these cord cutters and cord-nevers," says Stacy Minero, head of planning for Twitter, at the reporter gathering. She ran through the breadth of ad products Twitter has to offer, from takeovers to promoted video to in-stream ads, meant for every need an advertiser might have, from introducing a new product with a high-impact format to sustaining a marketing message to pushing ticket sales to an event.
Twitter sells pre-roll video ads, something Facebook doesn't, with an emphasis on the six-second format. An advertiser doesn't have a six-second ad already? No problem. Twitter has a new service called #Fuel that will edit down advertisers' 15- and 30-second spots to six.
It owns real-time conversation
Twitter is strengthening its identity. It takes a while for platforms to define what they are, and like a maturing adolescent, Twitter is starting to grow out of its awkward phase and embrace itself for what it is: a place where real-time conversations happen.
In 2016, it recharacterized itself in the Apple App Store as a news app instead of a social networking app, which boosted its ranking and more clearly differentiated it from Facebook, which has always had an ambivalent relationship with news. Twitter might not have seen a clear Trump bump in usership, but its most famous user puts it in the news on a daily basis, which can't be a bad thing. "Like it or not, we're going to hear about Twitter every day for the next three years," says Doug Rozen, chief digital and innovation officer at OMD.
Twitter has been building ad products apart from video around this real-time identity, including a chatbot for customer service and polls. Rozen has used Twitter's chatbot for a client to improve customer service, something companies used to do organically on Twitter. "What Twitter is really doing is owning this real time," Rozen says. "So there's new things we can take advantage of."
The platform is particularly good for ad products that let advertisers capitalize on real-time events like the weather, Kalaiya says. "It's more effective on Twitter because people are talking about these things." And while Facebook and Instagram duke it out with Snapchat over their lookalike Stories formats, Twitter is freer to focus on forging its own path.
For his clients that use Twitter, their spending on the platform still trails the duopoly, but has been steady or increasing, says Noah Mallin, managing partner at Wavemaker, formerly MEC. Mallin says the platform continues to appeal to advertisers that want to be associated with things like sports and live events — the kinds of things people turn to Twitter to talk about in real time.
"They're doing more live shows, and they have a video offering that is competitive," he says of Twitter. The video ads are skippable, which means if someone watches an ad, there's a chance they won't hate it as much as they would if it were forced on them. And with the #Fuel service, he says, "Twitter's making it easier for advertisers to think, 'This is a platform I don't have to think about in a really different way.'"
Twitter has made the right noises on brand safety. With lawmakers from both parties summoning platforms' representatives to Capitol Hill to grill them over Russian ads and fake news, it's clear the demand for platforms to take more responsibility for what they distribute is widespread.
Platforms are in a damned-if-they-do, damned-if-they-don't situation because if they curtail content, they'll be accused of censorship, and if they don't, they'll be blamed when beheading videos and the like get through. Twitter got raked over the coals when it temporarily suspended actress Rose McGowan from tweeting, for example.
More backlash seems inevitable, but Twitter has made the impression it's making a big effort to get out in front of the issue, clamping down on inflammatory tweets and banning ads from Russian media outlets. Plus, Google's and Facebook's size are a blessing and a curse; their brand-safety and measurement screw-ups make them bigger headaches for advertisers than Twitter.
Its strengths are its weaknesses
There are still a lot of questions facing Twitter. Its live video initiative is still relatively new, and the jury's out on whether the quality of the content will be high enough and if users want to watch live video there in the first place.
For advertisers that still haven't embraced Twitter, they'll want to see user growth, hard evidence that people are more receptive to ads when they're on Twitter versus other platforms (presumably evidence more solid than the studies that Twitter cites that it's done with researchers that show its video ads are more memorable and less intrusive than those on other sites and that users are in a discovery mindset when they're on the platform).
And while it's good that Twitter's making it easier to repurpose TV spots, some advertisers will always want every ad they run to be bespoke, if they want to take the time and effort to do so.
Fundamentally, Twitter's strengths have always been its weaknesses. It's engaging for users, but that has its downsides. Some of those users can have very narrow, limited interests. And most concerning of all, engagement can take a dark turn, with trolls and abuse, which makes advertisers skittish.
"That's Twitter's great strength," Mallin says. "When you're on there, it is highly engaging. But it is also one of those things that makes them a challenge for some advertisers. The same things that make advertisers wary of some news because they're worried about people getting stirred up look at Twitter as being similar to that. Right or wrong, that's becoming a little of a ceiling for them."
Ben Kunz, evp of marketing and content at Mediassociates, sees Twitter as a pure form of social media, which makes any kind of advertising there intrusive. Facebook's immense targeting abilities also just make Twitter a non-starter.
"Twitter hasn't performed anything like that," he says. "Facebook has just created a wonderful balance of a digital ecosystem. Twitter's like the surly guy in the corner. You kind of want to work with them, but we haven't seen it work in the past."
If nothing else, the ad community has its own reasons to see Twitter as ascendant. "We want to see multiple platforms of the size and scale of a Facebook and Google," Rozen says. "It does not do the industry well to have just two. So we're hopeful that, be it a Twitter, a Snapchat or others, they will continue to grow to create good diversity in the supply chain."
https://digiday.com/?p=267280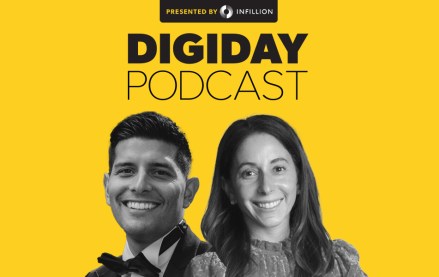 September 26, 2023 • 3 min read
In a live recording during the Digiday Publishing Summit, the news executives called for more nuanced conversations with advertisers around their brand safety concerns.
September 26, 2023 • 4 min read
After investing in one generative AI startup and suing another, the company will let customers create images on its website and an API.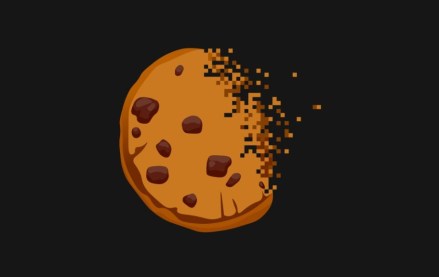 September 25, 2023 • 1 min read
During the Digiday Publishing Summit, execs from companies including Condé Nast, Dotdash Meredith and Thomson Reuters assessed the industry's readiness.