Media.Monks applies AI to generate highlights, new media content for Gen Z
September 25, 2023 • 4 min read
•
•
Ivy Liu
S4 Capital's Media.Monks is developing an AI tool to produce fan content and highlights targeted at Gen Z, but it's not the only agency out there applying the hot tech to short-form video.
Media.Monks' software-defined production solution uses AI and machine learning to identify highlights from live broadcasts to create custom highlights based on audience interests and affinity groups based on its data. The service aims to help rights holders, brands and broadcasters expand their tailored content to reach younger audiences that want personalized content on non-linear channels.
"We're talking about taking teams in this case that historically made a couple thousand pieces of content and making 15,000 pieces of content a year," said Lewis Smithingham, svp of innovation at Media.Monks. "That's where the opportunity for AI and the company's commitment to AI and computation has only gotten stronger in recent months."
Even as the company invests in AI innovations, layoffs across the tech industry have left some agencies more exposed than others. Earlier this month, parent company S4 Capital cut about 500 jobs across the organization as tech clients reduced their spending in recent months. Media.Monks is the digital operating brand of S4 Capital, which employs some 8,600 people globally.
Tailoring Gen Z content
Media.Monks' new production system is available as a production, consulting and integration service, and the technology is backed by networking and software from the likes of Nvidia, Adobe, Amazon Web Services and others. It's used across some of its existing VR work with the NBA and currently in talks to test with more broadcasters.
Smithingham said the goal is making personalized content for younger generations hungry for this type of content. Some 50% of Gen Z currently consumes more highlights than they do live content (35%), per Media.Monks.
The system can be used across sports for highlights and recap content — but also applied more widely to movie and show trailers, fantasy sports, product-focused content (such as featuring shoes) and other customized social media and news content. Many Gen Zers are also using short-form video to discover other long-form content, Smithingham added.
"A lot of this is about just changing that opportunity for different types of commentary, and different ways of engaging," Smithingham told Digiday. "If we know that much about you, why can't we give you something you like every time you turn on the TV, or the phone, or whatever you're watching on?"
Younger generations have a growing appetite for this type of short content, said Albert Meige, director of Blue Shift (a research brand) at media consultancy Arthur D. Little.
"This approach most likely resonates with younger audiences, who not only crave personalized experiences but also have a proclivity for digestible, dynamic content," Meige said. "AI-produced content caters to this preference, offering tailored viewer experiences while ensuring efficiency and scalability for producers."
Now with the ease of AI, "the biggest trends fit into 30 seconds or less," added Stefanie Beach, CEO of SMB Media Consulting. "With more demand and competition, AI will definitely come into play to help drive quantity and efficiency, allowing users to generate more faster."
Future video creation opportunities
Media.Monks said it has met with broadcasters and rights holders interested in piloting the service. Recently it worked with the University of North Carolina's volleyball team to test the broadcasting and highlights tool. For example, it can pull out segments with sneakers and create highlight reels to sell it to a company like media and fashion brand Complex.
The company is betting that with the AI's ability to aggregate datasets against object recognition, there is opportunity for scaling these customized edits in the future.
"You've seen large sports start to do this more — Golf Channel and PGA Tour are putting an extra focus on their highlights," Smithingham said. "We've seen broadcasters globally look at how they can serve smaller bite-sized content and, frankly, tune into micro-transactions, as well."
More creators and agencies are also leveraging AI to produce content, including in short-form videos, music playlists, livestreaming and gaming, said Dan Berzen, creative director for agency Mosaic North America.
"[It is] gaining steam," Berzen said. "We've already seen it with younger gaming and Twitch audiences and creators needing royalty-free music… It can help content creators work in volume and is becoming necessary across all forms of content creation."
Content-focused agency Trade School is similarly testing AI in its video creation, from prototyping to idea generation. John Stapleton, head of creative innovation at Trade School, said "the ability to immediately test a story in video form helps to build on ideas or pivot them to another angle."
Additionally, there may be an added advantage to this approach of creating shorter versions of original content. Rio Longacre, managing director at Slalom Consulting, explained that sometimes agencies can run into copyright issues and monetization obstacles when using AI content generators. But by making highlights and recaps, they avoid these problems by pulling from their existing longer videos and streamlining the video production process.
"Pulling snippets from long-form videos is not a new concept, but AI tools are helping agencies save time and resources to make the most out of video production to leverage content across various channels," Longacre said.
https://digiday.com/?p=519091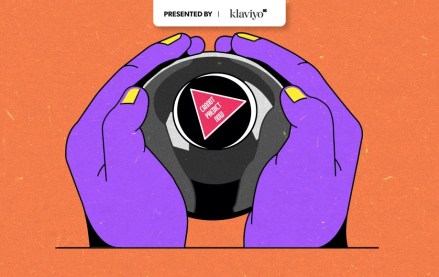 December 8, 2023 • 3 min read
2024 will be a major year for advertising as the U.S. presidential election boosts political spending. Agencies also anticipate other key drivers, including retail media, digital, sports and CTV, to contribute to growth.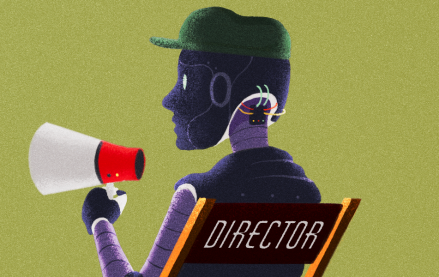 December 8, 2023 • 5 min read
Since ChatGPT became a breakout hit, the names of numerous AI companies and products have entered the cultural vernacular.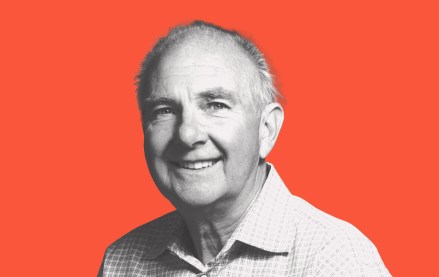 December 8, 2023 • 5 min read
As the world grows its own AI lexicon, Digiday spoke with the naming expert behind iconic names like Blackberry, Azure and the Impossible Burger.