Y&R turns 90 today, and in honor of the occasion the agency has created a fun hashtag campaign to encourage people to think about what advertising means to them — and as you can imagine not all the responses have been positive.
Y&R created the hashtag #advertisingis for people to tweet or post on Facebook their definition of advertising, which gets turned into a pixel and pulled into the special Y&R 90th birthday mosaic. This mosaic will come to life today at 2pm in the form of a Times Square billboard. People can come and visit the piece of "interactive social media art."
According to Y&R CEO David Sable, the agency saw the hashtag mosaic as a fun way to bring together the digital and physical worlds. Sable says he's tweeted out a few #advertisingis tweets, including one of his favorite sayings, "Do it big or stay in bed."
While there's always the risk that people will hijack a hashtag and turn it negative, so far most of the contributions have been pretty positive, like @tyfytr's response: "My life. My love. My passion. My day-to-day." But of course there have been some that are a bit more honest, funny, sarcastic or outright disparaging. Sable noted that this is something the agency was prepared for and that Y&R reserves the right to delete any extremely inappropriate tweets, but so far it hasn't had to. It will be interesting to compare the responses of those in the ad world and regular people.
Here are some of the more entertaining #advertisingis responses below. Don't forget to contribute your own #advertisingis tweet.
#Advertisingis "…yes mom, we make commercials, like the ones you see on TV. No, mom, I didn't make that one."

— Javier O. Garcia (@OG_Jav) May 22, 2013
#advertisingis a total bummer. no one likes desperate pleas for attention

— Trev (@t_eld) May 22, 2013
#advertisingis why there is a 30 second FF button on your remote

— Trev (@t_eld) May 22, 2013
#advertisingis an old, crusty model that is hellbent on not changing. kinda like the GOP

— Trev (@t_eld) May 22, 2013
#advertisingis an unfortunate destiny for many talented artists and writers

— Avid Napper (@AvidNapper) May 22, 2013
#advertisingis a word that (whether we like it or not) carries a lot of negative baggage

— Hector Saracho (@hsaracho) May 22, 2013
too much about talking & not about doing. Make my life more productive/fun/easier or get out of my way #ADVERTISINGis hsht.ag/fDh

— Manuel Hernandez (@mahdz) May 22, 2013
#Advertisingis losing sleep,gaining weight due to neverending workloads.

— Sarjan Bacul Cipan (@deviantdeity) May 22, 2013
#advertisingis full of deluded people who think they're doing good work. Those doing good work think they aren't.

— Mark Breen (@mark_breen) May 21, 2013
#ADVERTISINGIS a shot of coffee, oozing confidence, social media, little flirts, pig headed clients, dreaded deadlines and pints of beer!HBD

— Shubhit Saxena (@ShubhitSaxena) May 21, 2013
Image via Shutterstock
https://digiday.com/?p=39251
December 8, 2023 • 3 min read
For Atlas Creative, expanding into Roblox is not solely a play to scale up. The company believes there are concrete benefits that will come with having a hand in multiple metaverse platforms.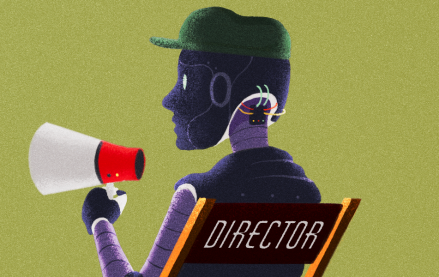 December 8, 2023 • 5 min read
Since ChatGPT became a breakout hit, the names of numerous AI companies and products have entered the cultural vernacular.
December 8, 2023 • 4 min read
Even as linear TV ad spend declines, 23andMe is reinvesting in the channel to boost brand awareness.