YouTube is targeting direct-to-consumer brands with a 'DTC council'
May 17, 2019 • 6 min read
•
•
Eyeing the success Facebook and Instagram have had in raking in ad revenue from direct-to-consumer brands, YouTube is plotting its own approach.
In April, around 20 executives from DTC brands, including TechStyle (which owns Fabletics and Savage x Fenty among other brands) and Imperfect Produce, gathered at YouTube's offices for the company's first DTC council meeting. Nicky Rettke, director of YouTube performance advertising, led the meeting, in which YouTube sought to hear directly from brand founders and leaders and learn more about the type of audience they're looking to target, how priorities, like raising brand awareness and driving sales, stack up, and what type of ad products would make it easier to spend more money with YouTube.
"We spent a full day with these execs, walking through our roadmap and discussing broader challenges that aren't specifically related to the product, like understanding customers better, and connecting what's happening in their world to ours," said Rettke. "What we heard very loud and clear was that these brands are focused on performance metrics — they care about perception of their brands, but it ultimately comes down to driving new customer acquisitions, subscriptions and purchases. That's the key metric."
YouTube is stepping up its DTC efforts at a time when these brands, fueled by performance marketing, are looking for alternatives to Facebook's and Instagram's saturated platforms. Facebook still accounts for a lion's share of many DTC brands' digital ad spend, but the marketing mix is becoming increasingly diversified as they look to other digital channels as well as traditional marketing — out of home, direct mail, TV — to create a healthier balance. For Google, which owns YouTube, funneling resources into getting these brands on board on its video platform helps spread the wealth from keyword search and ad words, which are as saturated as Facebook.
"The audience has always been there [on YouTube], but there was a long period of time where they weren't so focused on performance advertising — it just wasn't how Google sold YouTube," said Laura Joukovksi, chief media officer at TechStyle. TechStyle was the first brand to test YouTube's new discovery ads, which appear in its search feeds.
Rettke added that making it easier to spin out different options for creative using fewer resources was also a top priority for DTC brands, which are often marketing across several digital channels at once, including Facebook, Instagram, Pinterest and Twitter. In response, Google has invested in new ad formats for YouTube, including a new ad format called Discovery campaigns, which let DTC brands reuse existing image assets and render them across Google properties, including the YouTube home feed.
"We're trying to encourage people to take action, so if you see an ad that says buy now, there's an opportunity to do that. That means our creative has to do two things at once — tell a story, and drive a direct response," said Jeremy Gurewitz, the head of growth at Imperfect Produce, which delivers produce that didn't make it into grocery stores for cosmetic reasons directly to customers. "We can watch clicks and conversions to track that."
Rettke said, that thanks to the DTC council conversation, YouTube has been able to position its strengths — customer viewing data, ability to reach a mass audience and that audience's willingness to discover new brands — as a necessary tool for direct-to-consumer brands to target new customers. She said the council will meet again sometime later this year.
"We're focused on continuing to gather that feedback and respond to it," Rettke said.
Kroger's Amazon makeover continues
Kroger is bolting on more arms to its business beyond traditional retail as the grocery chain fights back against Amazon. Its latest Amazon-style addition: A brand accelerator.
Earlier this week, Kroger announced that it was launching a brand accelerator platform called PearlRock Partners, in partnership with Lindsey Goldberg, a private investment firm. PearlRock Partners will use Kroger's customer data insights and merchandising expertise, along with Lindsey Goldberg's investment capabilities, to identify new CPG brands that align with what Kroger's data says customers are looking for and interested in. Then, through the brand accelerator, Kroger will share data with brands, start selling them in stores and online, while Lindsey Goldberg will provide financial investment.
It's part of Restock Kroger, the company's ongoing initiative to reinvent its business model for a new industry dynamic. Grocery stores can no longer cut it by simply selling groceries to customers. Kroger's "virtuous cycle" model, as explained by Stuart Aitkin, Kroger's svp of alternative business, which is helping Kroger transform from "a grocer to a growth company." It's the Amazon approach: Pad out the narrow margins of a retail business with adjacent revenue, and so far, Kroger has built a media business and personal finance business and invested in its e-commerce channel, including curbside pickup and delivery, in order to Amazon-proof itself. The brand accelerator is the next piece, tackling inventory differentiation to drive better foot traffic.
"Kroger has been very public in its ambitions. They say, 'What got us here won't get us where we need to go,'" said Tory Gundelach, vp of retail insights at Kantar Consulting. "Traditional retail doesn't work on its own anymore, so you're going to see them playing in spaces beyond that traditional retail business."
What you missed from this week's retail earnings
On Wednesday, Macy's beat estimates, reporting $5.5 billion in revenue, with same-store sales up 0.7% when many analysts were expecting a decline. CEO Jeff Gennette during the company's earnings call pointed to its e-commerce business — which Macy's doesn't disclose specific revenue for, but grew double-digits — as the source of growth. More specifically, though, it's mobile that remains the department store chain's fastest-growing sales channel, with the most noteworthy metric being that sales generated through its app crossed $1 billion in 2018. But he also highlighted a few new mobile features that Macy's is working on that the company hopes will improve the in-store experience: the retailer is currently experimenting with providing in-store product recommendations in the My Store section of the app, which is also where customers go if they want to skip the cash register and scan and pay in-store. My Stylist, which Macy's is also piloting right now, will allow customers to chat virtually with a stylist and follow their product recommendation boards.
On Thursday, Walmart also had strong earnings results with comparable sales up 3.4% and revenue up 1% to $123.9 billion. While all eyes were on Walmart's e-commerce unit, Sam's Club also had a nice quarter: Walmart said that membership levels at its Sam's Club unit have recovered after a series of store closures the membership-based retailer made in fiscal year 2018. Sam's Club decided to close 10% of stores, turning some of them into fulfillment hubs, to better support its e-commerce division. CEO John Turner said at the time the decision allowed Sam's Club to offer free two-day shipping to its premium members, but at the cost of losing some members. Now, Walmart said that Sam's Club has more members than it did in 2018, and its e-commerce sales were up 28% year-over-year. — Anna Hensel 
What we've covered
Walmart on the rise: For the first quarter of fiscal 2020, Walmart reported that its e-commerce business grew by 37%.
Brandless the lone wolf: As other CPG companies integrate themselves into traditional retail stores, Brandless is sticking strong to its belief it can scale as an online-only player.
General Mills is leaning on influencers: Everyone needs an influencer strategy.
Subscribe to the Digiday Retail Briefing: An email with news, quotes and stats covering the modernization of retail and e-commerce, delivered three times per week.
https://digiday.com/?p=334445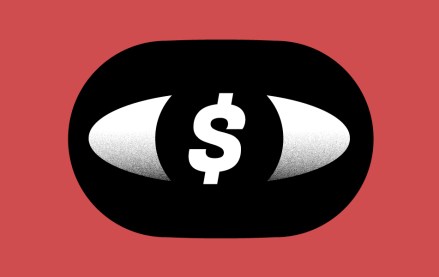 December 5, 2023 • 3 min read
The latest edition of the ANA's programmatic transparency report claims $22 billion can be saved by drastically cutting the ad tech bloat.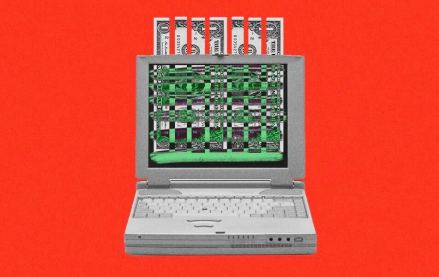 December 5, 2023 • 5 min read
Agency clients still see programmatic as an important part of their marketing budgets. But, overall, the uncertainty around programmatic could be causing them to lose confidence in online display ads as a marketing channel, and, as a result, agency clients are investing less in online display.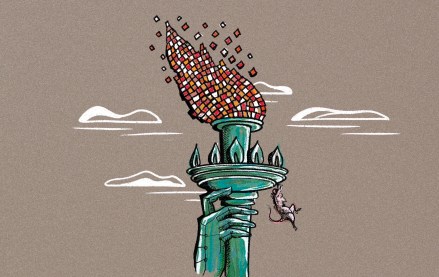 December 5, 2023 • 3 min read
There's a global AI race and different regulations in different countries might be slowing down – or speeding up – innovation. Here is a breakout of how regulations are being shaped on both sides of the Atlantic.