Unboxing videos – that show people unwrapping product packages for the first time as they analyze content details – have been a popular content format on YouTube, especially during holiday season. Now, unboxing is making its way to Snapchat, as well.
"Today we're unboxing the new Yeezy Boost 750s on Snapchat," GQ Magazine tweeted on Wednesday night. On Snapchat, its style writer Jake Woolf took over GQ's personal account (not Discover) and started unwrapping a new pair of Yeezy. "They are beautiful grey suede," said Woolf in the video. "Under the shoe, you can see the boost technology which is the major selling point."
Publishers like GQ and brands like Benefit Cosmetics are seeing if they can parlay the popularity of unboxing videos from YouTube to Snapchat, where they're eagerly courting younger audiences. The open question is whether, for whatever reason, unboxing is more suited to a broadcasting platform like YouTube rather than an ephemeral messaging platform like Snapchat.
GQ Magazine has produced five unboxing videos around sneakers on Snapchat since it built a presence on the platform a year and half ago, and there are more to come very soon, according to Freddie Campion, engagement editor for the publication. "We want to show our fans products that they cannot get while we can," said Campion. "Anything exclusive and anything we do from the point of view of GQ editors perform well on Snapchat."
Brands also want to tap into unboxing. While Benefit Cosmetics hasn't created any unboxing videos for Snapchat by itself, the brand's beauty influencers regularly post unboxing videos featuring Benefit products.
"Snapchat is all about behind-the-scenes look. Unboxing gives you that first look," said Ginger Pelz, social media manager for Benefit Cosmetics. "Our influencers post on Instagram and Facebook, but most of the time they post on Snapchat several days earlier."
Pelz continued that for brands, the trick is figure out how to make the packages that they sent to influencers "Snapable and Instagramable." "You need to let influencers fall in love with your packages and keep them going through the layers," she said.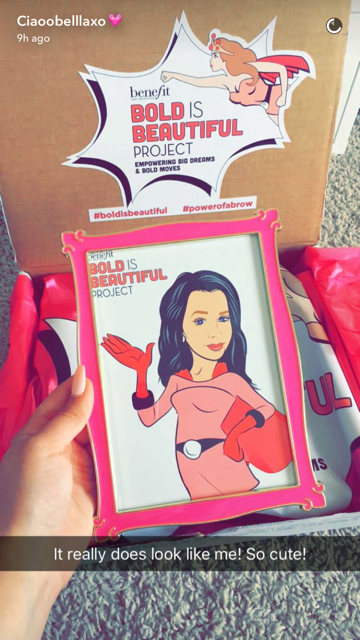 Sometimes that means personalization. For example, Benefit's latest send features some products from its new brow collection (coming out on June 24) in the form of a magical pinball machine, where influencers' names make up the "High Score."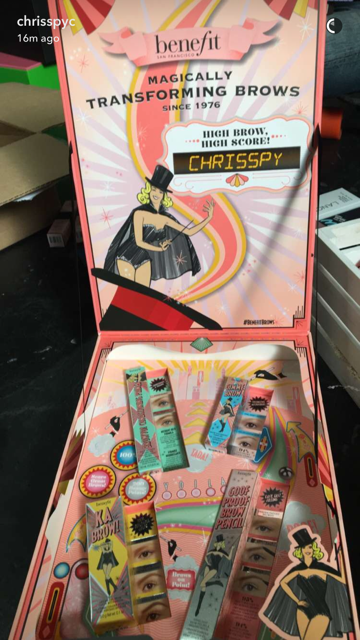 "The influencers are familiar faces who are already validated as someone the audience is interested in," said Steve Baer, managing partner of the brand design group at agency Code and Theory. "I don't think the power of unboxing necessarily lies in a guest running Snapchat, but that guest being a part of it might keep consumers coming back and opening their snaps to see who is next."
https://digiday.com/?p=182503