'You're not going to get it all right': IBM CMO Michelle Peluso on managing through a crisis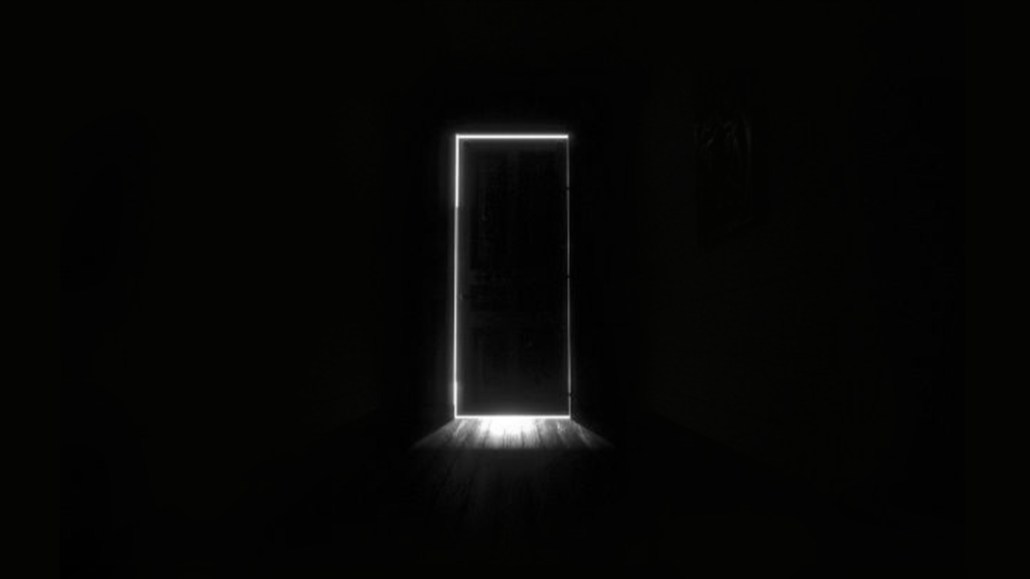 Since mid-March, marketers have been retooling their marketing and advertising plans to deal with the fall out of coronavirus. Now, as protests against police brutality continue across the nation, marketers have to once again think about how they are approaching their advertising as well as how they are managing their teams. Digiday spoke with IBM's senior vp of digital sales and CMO Michelle Peluso, who recently penned a guide for marketers managing through a crisis, about those topics as well as when she believes advertising spending will return.
This conversation has been lightly edited and condensed for clarity.
How are you approaching managing your team right now?
We've had a really gut-wrenching past few days here, and I just got off a gut-wrenching call with some of our black leaders. The back-to-back moments of thinking about how are you positioning for your people, clients, brands and in a digital world and society at large — you have to be intently listening, agile and fast, fast, fast. It's a time where you're not going to get it all right.
Are you thinking of taking a day off or giving space to process this moment?
We've all been listening intently to stories. Before this we had been encouraging people especially on the marketing team to take time off [as some had been working overtime to reimagine an event to be digital]. People were doing that, going through a pandemic, teach their kids, worried about their own health. Now it's even more important to think about that.
In terms of advertising, some pressed pause due to coronavirus and now some are doing so again. Have you pressed pause?
We have not stopped advertising. We're having a lot of conversations and watching very carefully. There's an important balancing act here between all that's happening, all that's going on and all the understandable anger and emotion. The fact that we have 36 million people, or whatever the latest number is, who are not employed and businesses trying to reopen, get started again and get back on track. These are conflating challenges. Like any marketer, the best you can do is be really thoughtful. It's an everyday conversation. There's no, "Here's what we're doing for the next 90-days."
To back up for a second, with coronavirus, did you stop advertising?
We shifted to all new creative. With that shift I'm sure there were some days where we were not nearly as visible and present. But we were on-air with all-new advertising within 10-days so we were very fast to get new creative messages and new channels underway. We were not one of the companies that did major pauses. We were still on-air, in digital.
How much did you cut?
Of course we were like, it doesn't make sense to be in elevators in New York City or have out-of-home so we did make some shifts and we did take down some of our ads. We had ads with people in conference rooms or on planes, that didn't feel right. That's why we had to come up with all new creative. Over that 10-day period there was probably a mix of taking things down and putting new things up. But we did not go dark or cut significantly. It wasn't a meaningful number. We shifted gears but there wasn't a period where we were really going to cut spend.
Are you having conversations about reducing advertising now?
I am a firm believer that there's no such thing as a fixed marketing budget. We should always approach this agilely. We also have to be very thoughtful about the cultural moment. We've been very quiet on social the past few days, for instance, besides expressing our support. We're not out there talking about new product launches. We have not chosen to pull all of our TV advertising or do something more significant at this point.
Do you think marketers will reflecting on whether or not now is the right time to be advertising?
Good marketers always do that. Having seen this many times, sometimes it's issues of the economy, sometimes it's things like what we're going through right now with race, there were periods with #MeToo. We're always trying to walk that line sensitively and thoughtfully. I don't think any of us have a crystal ball about this confluence of justified racial anger over racial inequality, and Covid and the unemployment that we've seen. I'm talking to my team every morning. We're trying to sense, understand and appreciate the moment we're in. That plus effectiveness data helps us govern what we do.
When do you think marketers will start spending like they had been?
It's going to be very industry and company dependent. The one thing the marketer controls is how strongly she is aligned with finance and what a command she has over the effectiveness of her dollars. If you don't have strength in marketing it's very easy to say, "We'll just cut marketing and solve our budget problem." But that has long-term consequences for revenue.
https://digiday.com/?p=368988