'You can't do one thing one time and expect that to make a change': Logitech is continuing to expand its work with BIPOC creators
July 13, 2022 • 4 min read
Ivy Liu
When it comes to diversifying in the creator economy, Logitech wants to play the long game rather than focusing on flash-in-the-pan efforts.
For the third year in a row, the tech company is expanding how it works with creators who are Black, Indigenous and people of color (BIPOC) through a continuation of its #Creators4BIPOC program. The initiative has been a way for Logitech to market its mics, cameras and other gear while also helping diverse content creators get more of the spotlight.
#CREATORS4BIPOC BREAKDOWN
Launched in 2020
$1M commitment to be spent over 10 years
More than 100 creator participants
Experts educate creators on topics like copyright
Since #Creators4BIPOC began in 2020, the program has worked with more than 100 creators as part of Logitech's efforts to address inequality with a $1 million commitment to be spent over a decade. To avoid it being just a top-down approach, Logitech created a new "Change Council" last week that will advise the company on issues about diversity, equity and inclusions. The inaugural council consists of five diverse creators including ARUUU, a Turkish American Muslim gaming and anime creator; the Latinx and trans gaming creator Veronica "Nikatine" Ripley; and Snowlit, a Chinese American gamer and streamer.
According to Erin Chin, chief marketing officer of Logitech For Creators — a division of the company focused on working with influencers — the goal is to make sure the efforts aren't just "a brand-driven thing" by partnering directly with creators. Because a lack of diversity, equity and inclusion has been a long-term problem, Chin said it'll take a long-term commitment to correct it.
"Being sustained is the number one thing," she said. "You can't do one thing one time and expect that to make a change. It took hundreds of years to get to the situation we're in right now and it's going to take a long time and a lot of effort to get out of the situation."
Along with raising funds for various nonprofits through Twitch streams and other efforts, Logitech has brought in experts to educate creators on things such as how to copyright their work. Last year, the company partnered with choreographer JaQuel Knight — known for working with Beyoncé on dances for hit songs like "Single Ladies" and "Formation" — to help 10 BIPOC TikTok creators secure copyrights for their choreography, an issue that has come up on the platform as BIPOC creators have made dances popular without getting proper credit.
It took hundreds of years to get to the situation we're in right now and it's going to take a long time and a lot of effort to get out of the situation.
Logitech declined to say how much it pays creators it partners with, including non-white creators.
Brands, agencies and platforms are increasingly making massive investments to fund diverse creators. In June, YouTube began accepting applications for its 2023 program for diverse creators as part of its $100 million Black Voices Fund. Last month, Snap Inc. announced a new accelerator program that includes giving 25 Black creators $120,000 each, and Havas Media Group announced a new partnership with the creator platform Spotter, which has committed more than $125 million to diverse creators since 2019. Other investments from other major platforms like Meta, which since 2020 has committed tens of millions of dollars in partnerships for Black creators.
Companies need to put time into finding the right creators rather than just investing money, said Aundre Larrow, a Brooklyn-based visual artist who is one of the five members of Logitech's new Change Council. That often takes time, both in terms of research upfront and also having longer-term deals to make more than a momentary impact.
"Often folks are like 'I have $10,000, I need to get it to some BIPOC folks so here are the first people I find on Google,'" Larrow said. "It's the same concept of someone running for (political) office and they've never met a Black person before so they pop up to a church in Harlem."
Despite all the major financial commitments, there are still major pay gaps among influencers. A 2021 survey of 400 influencers found that Black influencers are paid 35% less than white influencers. The survey — conducted by The Influencer League, an influencer platform for diverse creators, and the public relations firm MSL — also found that compensation differences were largest with people who had under 50,000 followers, but there were also differences with those with larger followings.
Despite many brands wanting to partner with diverse creators that authentically address important issues, 59% of Black influencers surveyed by MSL felt they were negatively impacted financially when they spoke about race issues on their platforms compared to just 14% of white influencers.
Educating about the business side of content creation is especially helpful for BIPOC influencers with smaller audiences, said D'Anthony Jackson, associate director of digital and influencer marketing at MSL.
"Agents actually know how to navigate these waters so they know what they should be charging and allow them to negotiate more money," Jackson said. "But without that education, you don't know and you're out swimming and don't know where to go."
Update: After publication, Logitech said the number of TikTok creators it helped copyright choreography for was 10, not 50. The number has been updated to reflect that.
https://digiday.com/?p=455617
September 27, 2023 • 10 min read
Digiday+ Research assesses how brands and influencers are using Shorts to reach new audiences and what types of Shorts videos create the most buzz for marketers.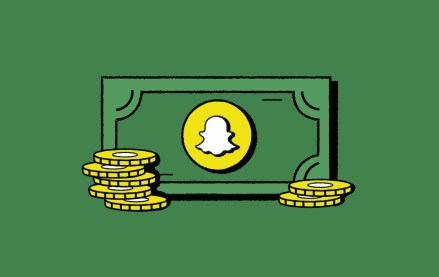 September 27, 2023 • 4 min read
Yesterday, Snapchat marked its return to in-person agency roadshows, sending company representatives to Horizon Media's Manhattan office to showcase a Snap-designed video game intended to capture the essence of what it's like to work at an agency — and how Snapchat can be part of the process.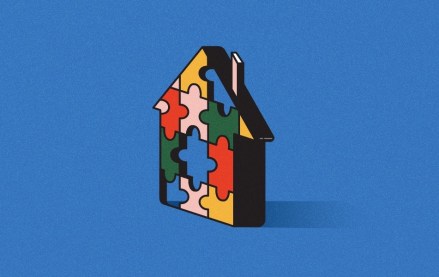 September 27, 2023 • 5 min read
As in-housing settles in as a mainstay, some marketers push for complete control.