WWE Superstars Mandy Rose and Sonya Deville look to organic following to give DTC donut brand a boost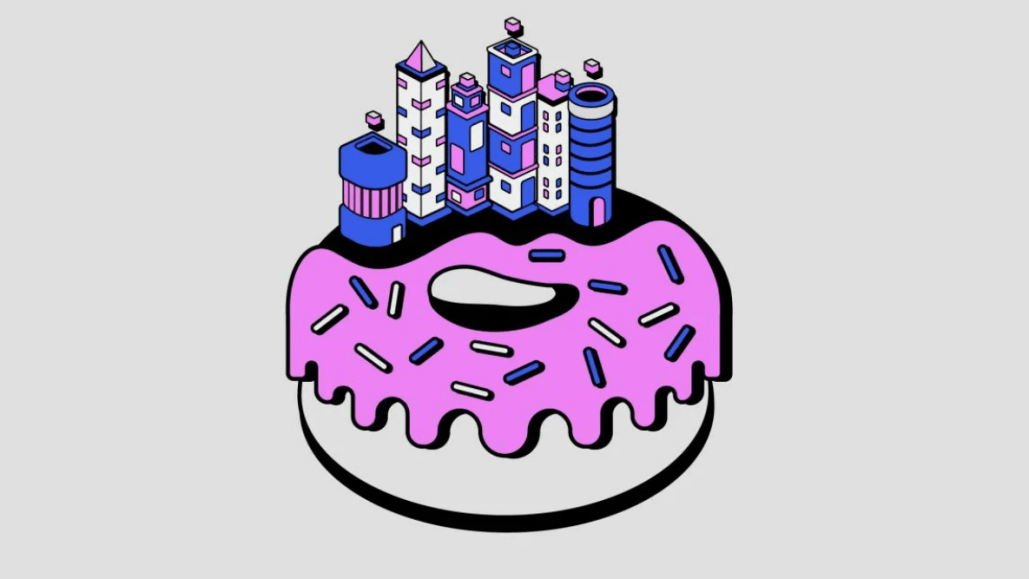 WWE Superstars Sonya Deville and Mandy Rose are utilizing their organic following on social media to pitch a new brand of donuts, DaMandyz Donutz, directly to consumers.
The two stars are doing so by promoting DaMandyz Donutz on their own social media channels through Instagram Stories and Reels and Twitter posts, as well as through the donut brand's social channels. Content has focused on telling customers where they can buy DaMandyz Donutz products and merchandise and updating them about their location. The brand, which uses a ghost kitchen model, can be found via Uber Eats and Postmates in the Los Angeles area.
"Talking to people that are telling our story and sharing our story on different platforms has really helped get our name out there," said Deville. Prior to launching the brand through Uber Eats, Deville and Rose established DaMandyz Donutz with pop-up stores across the country. Thanks to Deville and Rose's global appeal, their social media following and their die-hard WWE and NXT fanbases, the DTC donut brand launched in July.
The two WWE Superstars had previously shared their love of donuts in their YouTube series in 2018. They traveled the world wrestling with WWE and at every town they stopped in they would try the local mom-and-pop donut shop and review the donuts. It was then they realized they wanted to eventually launch a donut brand together.
Since Rose and Deville have a following with a combined total of nearly 5 million followers across Twitter and Instagram, their advertising leaned on their own social media channels. WWE programming is seen by more than 10 million viewers each week.
Lance Longo, owner of L.A.-based restaurant Prince Street Pizza who has worked with celebrity brands in the past, worked closely with Rose and Deville. A lot of celebrities work with him to build food brands. "He's a mastermind and he's kind of helped us formulate and get all this on the ground running," said Deville.
Rose and Deville also took to local radio stations to get the word out about DaMandyz Donuts, totaling 300 minutes of play on stations and podcasts. It is unclear how much of their ad spend went toward the ad play, as they could not share specifics on the spend. As a result, DaMandyz Donuts' Instagram and Twitter accounts grew their followers by 25%, gaining nearly 24,000 followers, according to data from HootSuite.
"We're creating this big global brand where it's not just about donuts — it's all about our lifestyles and balance and having a healthy lifestyle, but as well as being able to treat yourself and enjoy those moments in life because that's what it's all about," said Rose.
DaMandyz Donutz's ghost kitchens are run by Kitchen Data Systems' KitchPartner, which uses KDS software to match restaurants and brands. Through this operation, brands and restaurants benefit from extra revenue streams, such as PowerBomb Pizza and Vegan Club, which also work with KDS.
"It is smart for them, and other WWE Superstars, to leverage the platform they have to promote their own brands," said Jason Solomon, host of the award winning podcast Solomonster Sounds Off, in which he's recapped the biggest stories in the professional wrestling landscape since 2007.
In addition to word of mouth, social media is one of the most effective ways for food and dining brands to reach consumers. According to BigCommerce.com, 74% of consumers say word of mouth influences their purchasing decisions.
"We just kind of put it out there to the fan base that's been following us through this whole journey and we're just continuing to build the brand that we've been building," said Deville.
Rose and Deville are not the only WWE Superstars that have launched their own brands. Seth Rollins, Carmella, Stone Cold Steve Austin and Dwayne Johnson all tapped into the entrepreneurial spirit to start their own brands in the food and beverage industry.
"Direct-to-consumer does not only impact big retailers but also micro brands like DaMandyz Donutz who can now build a multi million dollar business by engaging directly with their fans across multiple channels," said Jeffrey Bowman, CEO and founder of tech and services company Reframe.
DaMandyz Donuts hopes to expand nationwide in the coming years as the brand sets its sights on Uber Eats menus in as many cities as possible. "It's more than just donuts down the road. We look into getting involved with coffee and a bunch of different seasonal flavors of donuts and having our own store, our own brick-and-mortar is our next step," Rose said.
https://digiday.com/?p=461590