This article is a WTF explainer, in which we break down media and marketing's most confusing terms. More from the series →
American Express' new endeavor Plenti, is the latest initiative by retailers working to solve the problem of lazy loyalty-based shopping. The program, which brings together Macy's, ExxonMobile, Hulu, Rite-Aid and others, will let customers earn and redeem points across multiple brands — irrespective of credit card or payment system. So, in theory, shoppers will be able to cash in their Rite-Aid credits on Hulu. It's all part of a rising trend in retail, called coalition loyalty. Here's how it works:
So, WTF is coalition loyalty?
Surprise: Americans didn't invent it. Coalition loyalty already exists in various forms across the world. Canada has a robust program called "AirMiles," which isn't tied to an airline but works across brands and stores and lets people redeem in the form of airline tickets. There's a Coalition Rewards program in Europe where you can redeem points earned at lots of retailers for Air Baltic miles. And there's Avios in the U.K., which works like AirMiles.
There's a bit of history here, however. AmEx has seen success with coalition loyalty outside the U.S. via Payback, a coalition program in Germany, Poland, India, Mexico and Italy. Now it's hoping to replicate the model here.
Why are we so late to this?
That's unclear. Morgan McAlenney, evp of Digitail at Integer, Omnicom's retail and shopper marketing group, said that it might be because, historically, Americans are "brand buyers" — shoppers who are wooed by and loyal to specific brands. But there is an increasing movement toward the socialization of commerce — the idea that shoppers need more broad, horizontal access to rewards instead of being hemmed in with a "Starwood" reward for example. Another explanation is what retail analysts call fragmentation in retail — there are few super-huge chains that would be willing to collaborate on this kind of program, and there is also a lot of sensitivity about data.
So is there a data play?
Not really. Some customer data may be shared, but it's not like Hulu will be able to tell that you bought a pair of shoes at Macy's last week. Still, retailers will be able to cut loyalty program costs, which is an important feature of the program, since administrative costs will be shared.
So how does it work?
The program begins in May. If a customer buys earrings from Macy's, she can use reward points to go buy something off Hulu. Existing reward programs would be rolled up into Plenti. The idea is that shoppers will re-open inactive loyalty accounts, spurred on by the prospect of being able to use points beyond just the one retailer. That idea of dormant loyalty is a real issue for retailers: A 2014 study from Colloquy found that while the number of U.S. loyalty programs are on the rise, only 9.5 percent of all memberships are currently active. Theoretically, according to the pitch, this will help retailers get more consumers on board with loyalty programs, which would presumably then get more consumers shopping in stores.
What's in it for AmEx?
There's your big issue. AmEx says Plenti will not be restricted to AmEx credit cards but can be used even if you pay with Visa or MasterCard or even cash. So you could buy something at Macy's with your Visa card and still earn Plenti points. Your account will keep track of your points, not your card. The company will introduce a Plenti credit card. So it's more about goodwill and a "rising tide lifts all boats" justification. "It certainly comes at a good time for AmEx when there's a lot of anxiety about what happens now that they lost CostCo," said Sucharita Mulpuru-Kodali, analyst at Forrester. The divorce between Costco and AmEx was a hit to the credit card company, which for the past 16 years had exclusivity in the stores.
Sounds good for consumers. Will they do it?
The struggle with laziness is real. "Many Americans who have a proclivity to join these programs already have points-based credit cards," said Mulpuru-Kodali. "So you're asking them to join yet another program and actively think of changing their behavior to other merchants." The problem is also that Macy's will be the exclusive department store in Plenti; Rite-Aid the exclusive drugstore; ExxonMobil the exclusive gas station, and so on. Which means that while it's horizontal and broad; it's not especially deep.
https://digiday.com/?p=111350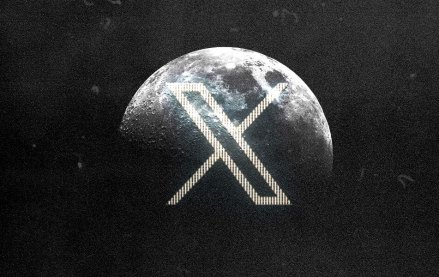 November 30, 2023 • 4 min read
In the packed DealBook conference in New York yesterday, owner Elon Musk bluntly told them to shove it.
November 30, 2023 • 2 min read
WorkTok, or CareerTok, is in full force. Combined, those hashtags on TikTok have over four billion views and it is benefiting Gen Z.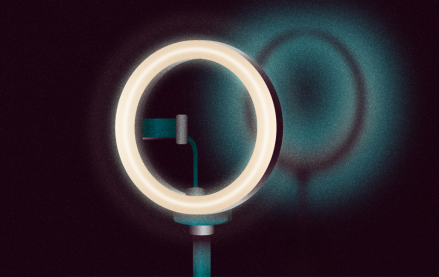 November 30, 2023 • 5 min read
In this week's Digiday+ Research Briefing, we examine how brands have been upping their TikTok investments this holiday season, how Lyft and the MSG Sphere are positioning themselves as ad opportunities beyond OOH, and how publishers are committing to building their events businesses in 2024, as seen in recent data from Digiday+ Research.