You know the saying about free advice: You get what you pay for.
Good career advice can, of course, be very helpful to young people just starting off in their advertising careers — and we know how much millennials like their workplace guidance and feedback at their jobs. The problem? Not all the advice is created equal.
That's why we asked agency execs to share some of the not-so-sound career advice they've heard over their years. Read on to see the advertising career advice that these execs didn't take — and you shouldn't either.
Cover your tattoos.
"I once worked for an agency that suggested employees keep all tattoos covered when clients were around. Last I checked, one in every four or five Americans has a tattoo. And unless you're sporting a swastika on your forehead, chances are your client won't mind that you have one. Sometimes they're even great conversation starters."
-Darryl Ohrt, global creative director, Mash+Studio
Wear your most, um, flattering dress.
"An old boss at my first job out of college (a small PR and marketing firm) told 21-year-old me to wear my 'deal dress' to a new business meeting with some senior accountants at a big firm. I took it as a sign to find a career elsewhere."
-Sarah Aitken, managing director, Iris
Work for free.
"I was told very early on that you can get great creative opportunities if you are willing to work for free. The most important thing to focus on is getting work produced. At the time, I thought this was brilliant career advice. I was already in debt from graduate school and accustomed to living on basically nothing. I remember coming home and telling my wife I was going to work for free because it was a great opportunity. Her reply was very simple: 'That's a dumb idea.' While it is true, a great portfolio of work is and always will be (hopefully) the key to a great opportunity, there is no need to sell yourself short of a decent wage."
-Peter Nicholson, executive creative director, McKinney New York
Get in front of the lens.
"I did have a boss who threatened to fire me because I refused to dress as a figure-skating clown for a print shoot. His advice was, and I kid you not, that it would promote my career because the ad would run in Adweek and would send a clear message to all that I actually was comfortable with my masculinity. I am still very glad I refused."
-Pierre Lipton, chief creative officer, M&C Saatchi
You're a woman, so man up.
"I once had a manager who told me that, as a woman in the advertising world, I needed to overcompensate by being more assertive. So I tried to be assertive in the way I thought that person wanted me to be, and it backfired because I wasn't being authentic. Over the years, I've learned to welcome feedback — but always stay true to myself."
– Tari Haro, CMO, iCrossing
Don't screw up.
"Don't make mistakes. It doesn't necessarily sound like bad advice and for a while, early in my career I was very careful about this, but the reality is that everyone makes mistakes, but with this mindset people often make the mistakes and then don't take responsibility for them because they don't want anyone to know that they did. And while making mistakes can help you learn and grow, the bigger detriment is being so afraid to make a mistake that it stops you from doing something great."
-Brian Carley, svp, creative, Rokkan
Good things come to those who wait.
"The worst career advice I received was essentially a former boss telling me to 'wait my turn' for a promotion. That was a long time ago when career paths were more linear. Today, more than ever, women and men need to start performing the role they want, then ask for recognition for the work–whether that be a promotion or a lateral move. It's fast-paced out there, step up. If you think you're ready for a move, jump the guardrail and get on with it. Better to ask forgiveness later than permission now. Plus, if the work is solid and smart, what's there to ask forgiveness for?"
-Kari Niles, creative director, Razorfish
Image via Shutterstock
https://digiday.com/?p=60167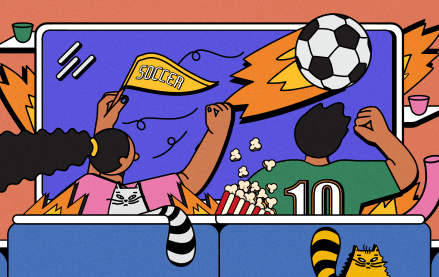 December 1, 2023 • 4 min read
Even if a game isn't make or break, sports leagues and brands want fans to be paying attention — and they're hopeful new strategies will get it.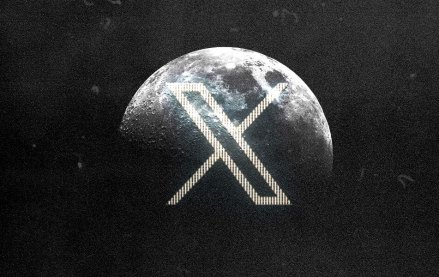 November 30, 2023 • 4 min read
In the packed DealBook conference in New York yesterday, owner Elon Musk bluntly told them to shove it.
November 30, 2023 • 2 min read
WorkTok, or CareerTok, is in full force. Combined, those hashtags on TikTok have over four billion views and it is benefiting Gen Z.